The Philippines is divided into three main areas: Luzon (the largest, northernmost island, which includes Manila); a group of islands called the Visayas (including the major islands Panay, Negros, Cebu, Bohol, Leyte, Samar, and Masbate); and Mindanao, the second-largest island in the Philippines, found at the southern end of the archipelago. -( National Geographic)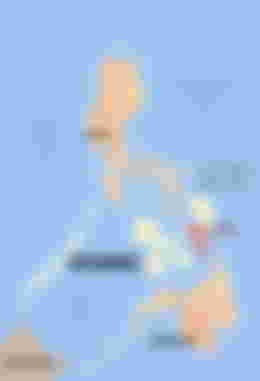 As you can see in the Philippine Map, the red shaded area is the Leyte part where our tour will start. Now I will introduce to you some tourist spots you need to visit once you travel here in the Philippines.
But before that let's know some information first about Leyte.
What is Leyte known for?
The island of Leyte is known as Tandaya during the 16th century. Leyte is also known as the site of the largest naval battle in modern history, the Battle of Leyte Gulf, which took place during the Second World War. (Source: https://en.m.wikipedia.org/wiki/Leyte_)
Leyte became the center of two important milestones in world history, which lend lasting color and significance to the history of the Philippines. In 1521 the province was first visited by Spanish explorers led by Ferdinand Magellan who discovered a new route around the world.
What is the tradition of Leyte?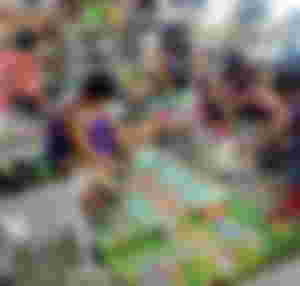 This tradition was handed down from many generations past. They also produce embroidered mats with flowers, birds, fishes, mermaids, and scenes from folktales and legends. Other traditional art forms of the region are pottery of Tanauan, Leyte, and Biliran, basketry of Calbiga, Samar, and Carigara, Leyte, Matalon, Leyte. (source: https://ncca.gov.ph/about-ncca-3/subcommissions/subcommission-on-cultural-communities-and-traditional-arts-sccta/central-cultural-communities/the-islands-of-leyte-and-samar/)
What is Leyte known for food?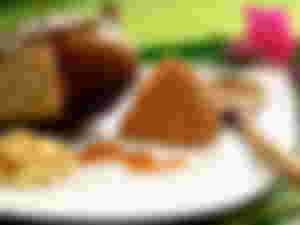 Bingo. A native delicacy of Leyte is made with sweetened mashed giant taro called Italian and packed in half of a banana leaf-covered coconut shell. The town of Dagami is the most known supplier of delicious Binagol.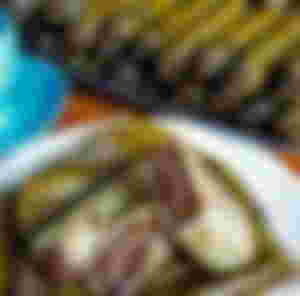 In Filipino cuisine, moron (also spelled morón or muron, the stress is placed on the last syllable) is a rice cake similar to suman. It is a native delicacy in the Eastern Visayas region of the Philippines, particularly in the area around Tacloban City in the province of Leyte and the Eastern Samar province.
---
After knowing short background information about Leyte. It's time for us to travel and explore tourist spots in Leyte.
Kalanggaman Island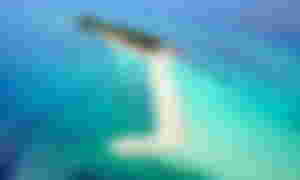 Kalanggaman Island is a small island paradise located in Palampon, Leyte. It is famous for its crystal clear waters, lush palm trees, and beautiful sandbars on both ends. The island is also considered one of the most beautiful island beaches in the Philippines.
Source: https://awesome.blog/2017/08/kalanggaman-leytes-island-paradise.html
How do I get to Kalanggaman Island?
From Manila, book a flight to Ormoc or Tacloban City. Upon arrival at the Ormoc airport, go to the Ormoc van and bus terminal found across Ormoc City Park and head to Palompon. Once you arrive at Palompon, go to the Town Ecotourism office and pay the necessary fees. Then, rent a boat to Kalanggaman.
Source: https://www.zenrooms.com/blog/post/kalanggaman-island/
Mount Pangasugan Ecopark
Mount Pangasugan is a mountain in the province of Leyte in the Philippines. It is approximately 1,150 meters tall and located to the north of the city of Baybay. The mountain is densely vegetated, very steep, and home to a remarkable number of plant and animal species.
How do I get to Mount Pangasugan?
You can search the driving direction and map at Google.
Canigao Island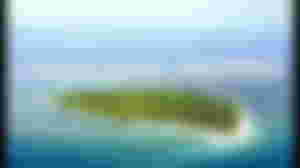 Canigao is an islet located in the Philippines, in the municipality of Matalom, Leyte. The area is known for abundant fishing grounds and scenic coral reef areas suitable for diving. Wikipedia
All of its sides are powdery white sand and its center is filled with coconut trees. It is situated along the Matalom sea and is midway between the mainland island province of Leyte and the northern coral reefs of Bohol.
How do I get to Canigao Island?
Going to Canigao Island resort is easy. From Manila, book a flight going to Tacloban and head to Tacloban New Transport Terminal. Upon arrival at the terminal, ride a van bound for Baybay - Maasin and ask to be dropped off at Matalom Municipal Hall. Travel time is around 3 hours.
Lake Danao National Park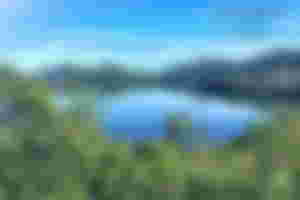 Lake Danao is a violin-shaped lake in the mountains of Ormoc. It has about 139 hectares of total area and is about 700 meters above sea level. Perfect for sightseeing, camping, trekking, picnics, and retreats.
Source: https://www.tripadvisor.com.ph/Attraction_Review-g811250-d1924704-Reviews-Lake_Danao_National_Park-Ormoc_Leyte_Province_Leyte_Island_Visayas.hhtm
How do I get to Lake Danao?
Via Airplane, Manila to Tacloban from Tacloban City to Ormoc City.

You will witness the serene and beauty of the lake by traveling for about 30 minutes to one hour from the city proper. A terminal for jeepneys and multicabs bound for Barangay Lake Danao can be found near Ormoc City Public Market, just across Ormoc City Port.
Mac Arthur Landing Memorial National Park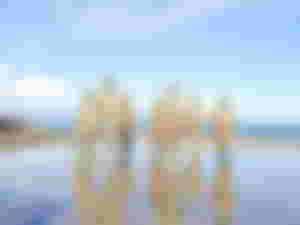 Leyte Landing Memorial is one of the historical tourist spots in Leyte. Here, you'll find life-size statues of seven people especially Gen. Mac Arthur who led the liberation of the Philippines from the Japanese invaders. It is located at Palo, Leyte.
How do I get to Mac Arthur Landing Memorial Park?
From Tacloban Airport, you can ask your service to bring you to Mac Arthur Landing Memorial Park. Mac Arthur P Landing Memorial Park is near the Tacloban Airport.
Alto Peak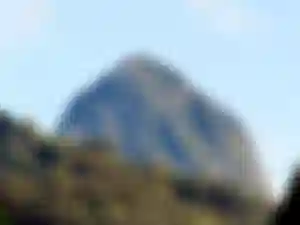 Alto Peak offers you a ninety-degree hiking experience. That means you need to hang onto ropes on some steep parts of the trail. Thus, it is only recommended for seasoned hikers and adventurers. While atop, you'll catch a breathtaking view of the surrounding landscapes. It is one of the best hiking tourist spots in Leyte. Alto Peak is located at Ormoc City.
How do I get to Alto Peak?
Upon arrival at the terminal of Ormoc, you can rent transport services trucks bound to Barangay Cabintan, Ormoc City, the base of the peak.
Cuatro Islas in Inopacan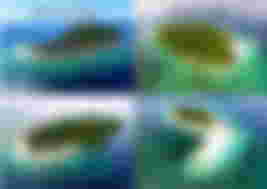 Cuatro Islas is one of the most popular tourist spots in Leyte. It consists of four islands namely, Digyo, Himokilan, Apid, and Mahaba, all located in Inopacan Leyte.
Each island has unique features to offer. You can explore all these in a day. Among the favorite activities here are swimming, snorkeling, fishing, and cliff diving.
Digyo Island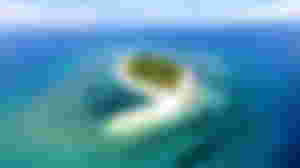 Digyo Island is one of the most frequented tourist spots in Leyte. It is part of the Cuatro Islas. Digyo Island is the smallest of the four but it is considered the most beautiful.
Himokilan Island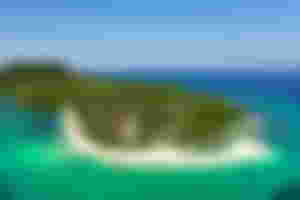 The Himokilan Island, the eldest being among the quadruplets, has a total land area of more or less 48 hectares – considerably the largest among the four islets. The island, although part of the popular "Cuatro", is separated from the three islets as it is within the territorial boundary of Hindang.
Shaped like a large boot floating above blue waters, this islet offers the best spot and trails for camping and mountain trekking. And if you are a braver soul, and hanging out with bats excites you, even more, then cave exploration is your best option.
Apid Island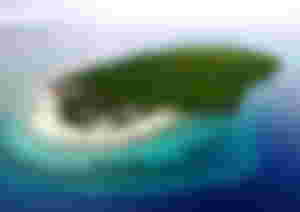 Apid (also spelled Apit) Island is part of the Cuatro Islas island hopping activity you'll do while in this part of Leyte. The island has white sand and turquoise waters that will entice visitors to swim. The waters are also glass-like, allowing visitors to see several meters beneath it. There is also a small village on the island, adding to its idyllic charm.
Mahaba Island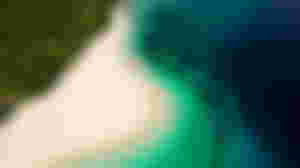 Mahaba Island is part of your Cuatros Islas tour in this part of Leyte. It has everything you are looking for in a beach destination — fine white sand that fits snugly between your toes, crystalline waters with a colorful and thriving underwater ecosystem, and a rugged beachscape. This is the perfect place to relax, unwind, and forget the stress of city life.

How do I get there in Cuatro Islas?
From Manila –Fly to either Ormoc or Tacloban. From Ormoc, Inopacan is just an hour and 45 minutes of travel away riding the van. Going to Inopacan Leyte from Tacloban on the other hand may take 3 hours
---
Are you mesmerized by the beauty of Leyte?
What are you waiting for? get vaccinated, and start travel here in Leyte.
But before I end my article, I just want to flex my sponsors. You can freely check and read their works, they are all talented writers/authors.
Thank you very much, my avid readers, for my upvoters, and sponsors. I hope you enjoy reading and exploring the beauty of Leyte.