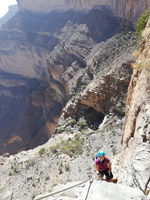 Do you ever wonder what common people without huge piles of money make in passive income? Well this is the place to be!! I, teacher, currently not investing any of my own money in crypto will show you what I manage to make each month to enlarge my pile of crypto currencies.
I currently have about $1500 in crypto, about $500 of which is my money put into crypto, the rest I got for free!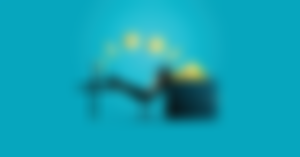 Last month, in October I had a one time financial input from selling my Reddit Moons which put me at a nice income over $200 dollars for that month. I don't have such high expectations for this month. But lets see!
I had a difficult month, work was crazy and my partner switched jobs, which created a busy time for us personally.
Hive: $46,59 Hive is up a bit again from last month, which is good. I should put more into it and it will go up even more I think. So the goal for this month is more quality posts on Hive! Still my biggest earner and I love this platform! Referral link here https://ecency.com/signup?referral=plint
Read.Cash: $32 A small decrease from last month, but considering I wrote a lot less, not that surprising! Would recommend everyone who blogs to be on this platform. Referral here https://read.cash/r/Plint
Noise.Cash: $30 I had a huge drop in Noise and then the free tipping came to save me! Honestly wouldn't have known what to do without it as it saved my earnings. Bright future ahead again! Referral here https://noise.cash/u/plints
Celsius: $3,33 Have most of my coins on Celsius for staking rewards, which are increasing every month so that makes me happy! My referral is here https://celsiusnetwork.app.link/1196075cd9
Coinbase Earn: $3 Free money for doing absolutely nothing. Everyone should be grabbing this. Referral here https://www.coinbase.com/join/smolde_q8?src=android-share/
Cake DeFi: $2,84 I once picked up some free Cake when I bought $50 worth of BTC and it has been growing steadily. Now you can get $30 worth of DFI when signing up with a referral code: 348795 is mine if you are interested you can go here:https://app.cakedefi.com/ and enter the code when you sign up!
Splinterlands: $2,57 Just started and didn't get to spend a lot of time on it yet but I think this will be a massive earner! Referral here https://splinterlands.com?ref=plints
PublishOx: $0,90 With only 2 published articles last month it is not so strange the reward is low this month. Want to check it out? Go here https://www.publish0x.com?a=4QbYvl5ndz
Which I think is my lowest result in a while, but I am not that surprised, what you put in is what you get out and I wasn't able to give it my all this month.
I am excited about December! I think I'll have more time this month than I did in November, Noise has picked up again, and the first days on Hive are promising as well. And I hope Splinterlands will pick up as I invest more time into it. So hoping to be back above $200 for December again!
What are your goals for the final month of the year?