If you like mystery, shiver then it is a must watch movie for you. Here, you can have goosebumps as the story reaches its climax. You will see how children are getting murdered by a serial killer. This is a Malayalam language movie but you can watch it with English subtitles.
This movie will not make you feeling bore. You can not stand up without finishing it.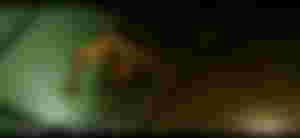 If I go through the casting, then I must admit everyone was good in their own role. Mamtha, Tovino, Giju Jhon were mind-blowing in their acting.
Tovino Thomas as Samuel John, Medico-Legal Advisor. Mamta Mohandas as Rithika Xavier IPS. Saiju Kurup as Xavier John Kattookkaran. Giju John as Dr. Alphonse Kurian. Prathap Pothan as Dr. Jayakumar Menon. Reba Monica John as Shikha Damodar, Forensic Intern.
The story is, a psychotic murderer plans and kills children randomly and Samuel as a medico-legal adviser tries to reveal and punish that murderer with his forensic skills. You will be amazed how Samuel with every single step shows us the detail in a very exclusive way.