Being a Father of a Daughter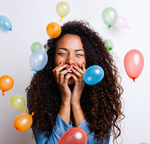 There are some things in this life. They cannot be described, they are lived. Whenever you try to write, something prevents you from writing. You can't make sense of it, but you can't stop writing. As far as I can see and feel, being a father of a daughter is such a special and beautiful thing. I feel very lucky in this aspect of myself, thank God.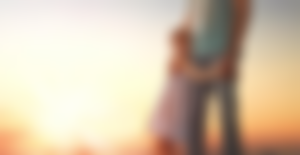 So what makes me feel so lucky? Fatherhood is a special role in itself, a lifelong responsibility. But when you are the father of a daughter, you become more sensitive. You want to protect and watch over her, even hide her from everyone around you. It's a completely different feeling to watch her grow and become attached to you day by day.
It gives you such beautiful feelings that you don't even think it's right to be angry, let alone harsh with that tiny baby. When it comes to things that are important to you, things that you would raise hell if someone else did them, when it comes to your daughter, the water stops flowing. Even if you are upset about this situation, you say that it is not more valuable than my daughter and pretend that nothing happened.
Because daughters are their fathers' princesses. The first man to take a place in their lives is their father. Even though other men will enter their lives after you, fathers will always remain the first. Sometimes it feels as if the girls feel and act as if they feel this flood of emotions that their fathers experience.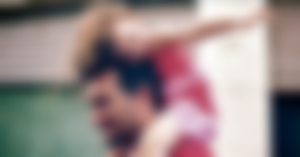 I think nothing can stand in the way of this father-daughter bond of love that is even jealous. Feeling loved from the heart brings more sincerity and intimacy to both sides. When she wakes up in the morning, she calls her father first, and if he is awake, he gets ready to go with you. He picks up your sock and gives it to you to put on. While doing this, he smiles in his eyes, but at the same time, he grabs you by the collar with one hand in case he doesn't take you.
This must be the sweetest but also the saddest goodbye in the world. Walking around the house with your baby in your arms, knowing that you will let him go soon, and then handing him to mom. Closing the door with difficulty and experiencing the deepest cry. Saying "I've upset my daughter again" and going to work. When she arrives, she comes to the door before anyone else and jumps on her lap. Not to mention the fact that he does it with a smile on his face. We don't sleep when the father is present, because we misbehave with him. We do it with mom too, of course, but we do it better with dad.
He doesn't spare me. And my father saves me from sleeping, so I can misbehave more and play more. Mothers know this well. Most of the time, fathers are kicked out before the sleeping session. Fathers and daughters are tossed into separate corners. But hearts keep beating for the same things. To be in the same environment together...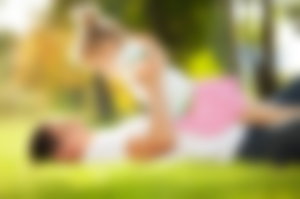 That's what it's like to be a father of a daughter. It is a difficult yet proud responsibility. Especially if you have managed to strengthen the bond between you despite the years, you are one of the happiest and luckiest fathers in the world. Because you have a daughter who thinks of you more than you do under all circumstances.
Enjoy this. Greetings to fathers and daughters.