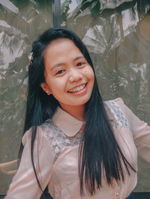 Have you been in a relationship before?

Or you're a NBSB? No Boyfriend Since Birth
In my previous articles on my previous account, I already shared a glimpse of my past relationship. And today I am still enjoying my life as a NBSB – NO BOYFRIEND SINCE BREAK.
Title: Status Update: NBSB
Article: 10
Author: Petite 
Published: October 22, 2021
It was 4 years ago when my first official relationship ended, it didn't end well but at least I have experienced being on one. My curiosity of how it feels like to be in a relationship was answered when I entered the forbidden kingdom of young love at teens.
The beginning of the story started well it was fluttery and buttery like how it feels having butterflies on your stomach and all. But as time goes by instead of growing together slowly the relationship became toxic and if I were to relate it to a song lyric it goes like this,
"It was great at the very first hands on each other, couldn't stand to be far apart closer the better, now we pick and fight, slamming doors, magnifying all our flaws and I wonder why don't know what for why we keep coming back for more…"
I don't know the title of the song but I love the message of it.
As days became weeks, and weeks became months we slowly grow out of love due to the toxicity of the relationship were in until I choose to end it up – Finally. Half of me is saying all the regret but let's just say; charge to experience. As of now I'm enjoying my own company, more like I'm IN A RELATIONSHIP with MYSELF. Enjoying the taste of freedom; no need to update, no need to worry of having guy friends just breathing in and out loving my own.
They say you will meet someone who can make you forget the traumas of your past. I'm hopeful for the day to come, but not today. I'm still not ready to commit yet and I'm still scared to get hurt again. I am way focusing on myself now living the life with no worries at all. I know that my prayers will be answered in God's perfect time and I am hopeful that when the time is right I'm ready to commit for the last time with this date-to-marry principle of mine. So let's cheers for more single years to come!!
To all single ladies out there,
Don't rush yourself in love, love will find it course. Stop collecting red flags you'll have a wagon full of it, one is already enough. This is very cliché to say but, know yourself worth and don't settle for less than you deserve, you deserve more. Being single and contented is a trend nowadays, so don't push yourself to hard finding love. Just go with the flow and let love alone be bothered to find you.
~~~~~~~~~~~~~~~~~~~~~~~~~~~~~
Author's Note: This is only my opinion, and if you don't agree with it it's up to you we have different perspective on things. Anyways thanks for reading. Happy heart, Happy life. ~Love, Petite.🦋
PS: Thank you very much @BreadChamp for renewing your sponsorship, thanks for supporting even though knowing this account of mine was marked as sp*m. Sending lots of love, God bless your entire week.