There's nothing like waking up to the realization, that you've screwed up, given every opportunity to do the right thing, you fail on every step. Your ego remains intact and you eventually come to trust your judgment again.
Sometimes you will fall. It will happen and in the sermons you may hear that you should show repentance and not suffer with pride. For the show of true repentance, it is required that you store away your new sins in your heart and not speak of them.
Many people suffer from their pride and ego. Some even say that issues in their lives (including relationship troubles, some job related problems, or financial situations) might be rooted in their pride. Those who pronounce judgment of themselves with uncontrolled pride, judgment that is not tempered by repentance, will not see the future God has in store for them.
Pride in oneself is always going to be a problem in any area of life. How one manifests that pride determines the quality of life one will experience. Because of your pride, you may have certain issues, that you refuse to recognize. You're not going to change the past, but you can change how you respond to the present.
Pride means you don't see other people as being on equal footing. It means you only interact with the world when it suits you, not on a basis of respect for others. It means ultimately you will be alone. You have a choice to make. Do you want to continue down this life of self-centered, arrogant behavior and response? Or, do you want to make a change?
God desires all to come to him through Christ so that he may be glorified. All are acceptable to him, including you. If you are willing to turn away from your self-centered life, then you must humble yourself and repent. God is a God of second chances and there is hope for you! If you choose to continue on in your prideful, arrogant lifestyle, then there is nothing God can do for you.
God desires to pour out his blessing on all people, but pride gets in the way. Pride keeps us from accepting God's gifts, or being grateful for what we have been given. Pride causes us to think we know it all and that other people should cater to our desires. The truth is, we don't know anything. We're not Gods, or even close.
Pride robs us of our joy. It robs us of the joy of others, which is a very real thing. Pride robs us of seeing the future, because we are blind to the ways in which God's plan is going to come to fruition. Pride robs us of peace, because it is not possible to be at peace with others, when we are not at peace with ourselves. Pride robs us of the ability to forgive, because we cannot forgive others when we cannot forgive ourselves.
The only way to be free of these things is to let them go. This means accepting that you have a limited ability to control the world, and learn to live with that. You cannot change anyone else. You cannot change the past. You cannot change the future. You can only change yourself, and that is a very real possibility.
God has given to his children a choice as to how they will respond to their predicament. Those who choose for God's forgiveness will receive it. Those who choose for their own personal pride and ego, will have those attributes magnified and brought into the very center of their being. God is not a vengeful God. He is a God of second chances. He is the God of all comfort. But he is not synonymous with patience. Those who are unforgiving will not find comfort from God.
God's children are not without sin and are not without fault. But despite that sin and despite that fault, God is faithful. God chooses to be in relationship with us and God takes personal interest in our lives. God desires to make us holy, but he will not do it for us. He does not force his will on us. Rather, he gives us an opportunity to accept his grace and his gift of salvation. So long as we are willing to accept him, he will accept us.
The Bible tells us, that the fruit of the Spirit is love, joy, peace, longsuffering, kindness, goodness, and self-control. If these things are present in a believer (as they are in Christ), then that person is in right standing with God. Righteousness is a characteristic of God, not of man. But men can be righteous. They just don't get a pass from God without it.
Righteousness cannot be earned. It can only be received. But once it is received, it cannot be lost. Repentance is an act of the will, and is a turning away from sin. Forgiveness is a matter of the heart, and it involves an admission of guilt. The one without the other isn't possible. If you are unwilling to admit you were wrong, you cannot receive forgiveness. These are not merely opinions held by others. These are facts recognized and understood by those who have gone before.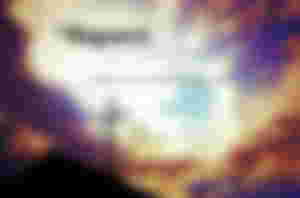 God desires that all people repent. God does not delight in the death of anyone. Those who do not repent will perish. There is no room for doubt or discussion. There is only room for choice and consequence. The Bible states that salvation is a free gift, offered to all who will partake of it. God does not lie. God cannot lie. God will not lie.
Therefore, if you are truly repentant, God will forgive you. It's that simple. But God's grace does not come without conditions. God cannot be mocked. God cannot be disobeyed. God must be obeyed. That's why the Bible says what it says. That's why the Bible has an author. That's why the Bible has a destiny.
Faith is an act of the will. Without faith, one is left with only the choice of conformity or conflict. Conformity is the path of least resistance. It is going along with the flow. It is a way of avoiding trouble, rather than seeking it.
Conflict, on the other hand, means fighting against the current. It means going against the grain. It means taking a stand. It means making a commitment to something or someone. In so doing, one stands a chance of being hurt or even destroyed.
Faith is the voluntary adoption of a creed, a set of principles by which one's life is to be governed. It is a contract one makes with God, or with oneself, in which one agrees to be bound. To choose not to believe in anything, is to live as though one does not exist. To choose to believe in something, is to open yourself up to the possibility of being hurt, because it requires you to place yourself in the hands of another.
Thank you for reading.