There are many ways to improve your emotional wellness. Self-acceptance is an important step in this process. It is important to be mindful and to practice loving and accepting yourself. By recognizing the challenges of low self-acceptance, you can overcome your problems and improve your emotional and physical health. You must love yourself in order to accept yourself. You must believe, that you are valuable just as you are.
You do not need to be perfect to be worthy. Your value does not depend on your appearance. Although you may be thin or heavy, tall or short, young or old, you are still beautiful to yourself and others. Sometimes you may find yourself criticizing yourself. Do not pay attention to these voices of negativity. Instead, congratulate yourself for overcoming a challenge. It is the nature of self-improvement to have lows. It is likely that you will have periods of self-hatred.
It is a common problem of low self-esteem, but you can overcome this by thinking of the good things about you. Remind yourself of your intelligence, your talent, your wit, and your ability to help others. Choose a positive trait and concentrate on it. Think about how this quality has helped you in the past.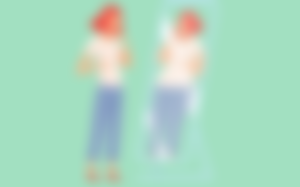 People who were raised by parents, who probably did not accept them and they did not fit into their plan for their life, so they did not approve of them. This is a common occurrence. Many children are not given approval or acceptance by their parents. In some cases, the parents are not ready for the child to be born. This is an unfortunate set of events, that did not work out.
These children grow up without parental approval or acceptance. Other parents are simply not emotionally available. They may be dealing with their own psychological problems or they may simply be unavailable due to work. Whatever the reason, children do not feel love or acceptance in their homes. They must figure this out on their own. The child may have an older relative or relative that is more available. Sometimes this person lives too far away to be of real use. They may be of some assistance, but they are not able to fill the parental role.
Children who live in orphanages or foster homes do not have it any better. They are shuffled from one place to the other. They do not feel as if they belong anywhere. As these children grow older, they do not feel as if they have a place to belong to. They do not feel as if they have a tribe of people, that will accept them and love them. Some children are adopted and then experience the heartache of rejection by their new parents.
There are many different types of self-acceptance. The beliefs that you have about yourself, can be based on your past experiences, your present thinking, or your future goals. You can choose to believe the voices of your past, that say you are not good enough or smart enough. You can also choose to think of yourself as worthy and valuable. You can choose to believe, that you are capable of accomplishing great things in the future. All of these types of self-acceptance have benefits and drawbacks.
Some individuals believe, that they are only worthy if they achieve a high level of success. Others believe, that they are permanently damaged and do not deserve to be happy. The voices in your head that say "You are not good enough" or "You are stupid" usually come from your past experiences. That is where they get their power. However, these voices can be silenced if you choose to believe otherwise. Just remember, you choose the beliefs, that will rule your mind.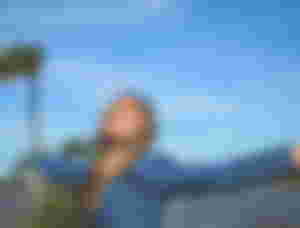 You should notice a positive change in your mood after practicing self-acceptance for a period of time. However, you may have periods of sadness and depression. Do not pay too much attention to these brief experiences. Instead, take yourself off the streets and get back to practicing self-acceptance. You want to avoid drugs and alcohol. These substances only tend to make you feel worse afterwards.
They amplify depression, cause erratic behavior, and even kill some people. Remember, you can achieve a good mood by concentrating on the good things in your life. You should try to maintain a balanced life. Do not over-exert yourself and do not over-indulge in activities, that you enjoy. Your life should be full of variety and interest.
If an activity is not fun any more, stop doing it. If you find that you are not enjoying something as much as you once did, you do not need to continue doing it just for the sake of it. You should take time out for your friends, your hobbies, and your interests. Choose to be happy. This is your choice. Make the right one.
You may feel a wide range of emotions, while practicing self-acceptance. You may feel anger, sadness, despair, guilt, shame, embarrassment, or humiliation. Do not focus on the negative. Each emotion represents a thought. A thought can be ignored. Do not give these thoughts any credence. Choose to ignore the negative emotions and concentrate on the positive aspects of your thoughts. You are choosing to think well of yourself.
This is a positive thought. It is not reality yet, but it will become a reality if you continue to concentrate. Surround yourself with positive people, that will reinforce this belief. Do not speak with people, who will cause you to waver in your self-acceptance. You must choose to accept yourself. With each passing day, you are making progress. The longer you practice self-acceptance, the easier it will get.
You must recognize the situations, that would allow you to practice self-acceptance. This may mean avoiding people, who will ridicule you. It may mean avoiding places, where you would feel embarrassment. Whatever the situation, recognize that practicing self-acceptance is important for your emotional health. If you feel extreme emotions, you must choose to not give in to them. You cannot allow yourself to get overwhelmed or give in to destructive behavior.
You must maintain your emotional health if you wish to maintain your life. A balanced life requires healthy emotional well-being. If you focus on the negative, you will always feel that way. You can achieve a better life if you choose to strengthen your emotional state of mind. If you feel extreme emotions, it is best to channel them into positive behavior. If you feel angry, channel that energy into success. If you feel fearful, channel that energy into courage. If you feel strongly, channel that energy into action. If you feel sadness, it is best to acknowledge your feelings and move on.
You cannot feel negative emotions forever. If you dwell on the past, you will become frustrated or depressed. You can feel sadness if you remember past regrets or negative events, that have occurred. Emotional well-being is vital for physical and mental health.