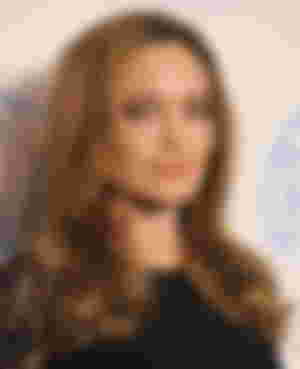 Angelina Jolie formerly Jolie Pitt (born June 4, 1975) is an American actress, filmmaker, and humanitarian. The recipient of numerous accolades, including an Academy Award and three Golden Globe Awards, she has been named Hollywood's highest-paid actress multiple times. As a public figure, Jolie has been cited as one of the most influential and powerful people in the American entertainment industry. For a number of years, she was cited as the world's most beautiful woman by various media outlets.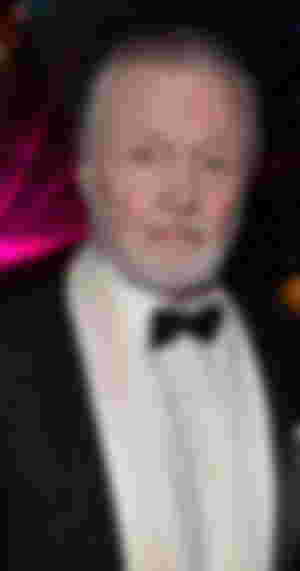 Born Angelina Jolie Voight in Los Angeles, California, she is the daughter of actors Jon Voight and Marcheline Bertrand. She is the sister of actor James Haven and the niece of singer-songwriter Chip Taylor and geologist and volcanologist Barry Voight. Her godparents are actors Jacqueline Bisset and Maximilian Schell. On her father's side, Jolie is of German and Slovak descent, and on her mother's side, she is of primarily French Canadian, Dutch, and German ancestry. Jolie has noted that she is part Iroquois, with 17th-century Hurons in her ancestry.
Jolie has been one of the bad ass actress that have shown us that what a man can do, a woman can do better and in a more beautiful manner in the movie industry. Angelina Jolie is that kind of woman who can go all the way from a very beautiful, helpless, and gentle looking girl in one minute to a bad ass, stubborn and devilish angel in another minute in her movies. Her ability to take on any role which ranges from action, romance, tragedy etc has created a lot of awareness for her. No wonder she's either topping the list of the *highest paid actress* or she's always among the top 5 all the time. Varieties of roles this beautiful damsel and talented actress has played has made her a role model for other actress in the movie industry. In addition to her film career, Jolie is known for her humanitarian efforts, for which she has received a Jean Hersholt Humanitarian Award and made an honorary Dame Commander of the Order of St Michael and St George (DCMG), among other honors. She promotes various causes, including conservation, education, and women's rights, and is most noted for her advocacy on behalf of refugees as a Special Envoy for the United Nations High Commissioner for Refugees (UNHCR).
Below is the list of top 10 movies the actress have proven she's the queen of Nollywoood. So let's follow the countdown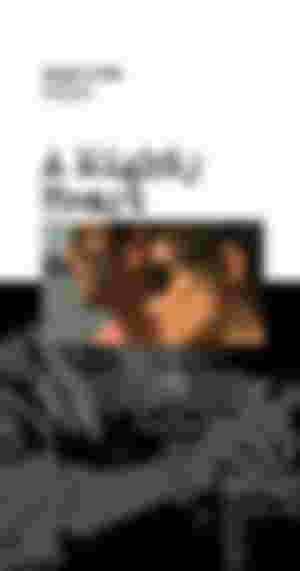 10) A MIGHTY HEART
A Mighty Heart is a 2007 drama film directed by Michael Winterbottom from a screenplay by John Orloff. It is based on the 2003 memoir of the same name by Mariane Pearl. A Mighty Heart was filmed primarily in India and France, during the summer and fall of 2006. Fearing for the safety of star Angelina Jolie and the rest of the cast and crew, the vast majority of the film, set in Karachi, was filmed in Pune, India. However, before production was officially announced, Winterbottom traveled with co-star Dan Futterman and a skeleton crew to Karachi for ten days of filming at actual locations from the events.
The production also shot multiple scenes in Austin, Texas in early 2007, including a key sequence with Marianne Pearl giving an interview in a Karachi hotel.[8] Also filmed in Austin were exteriors of the Pearl family house (set in Los Angeles) and scenes set at The Wall Street Journal offices in New York, which were filmed in the offices of the Austin American-Statesman.
The film was screened out of competition at the 2007 Cannes Film Festival, before being released in North America on June 22, 2007. A Mighty Heart was met with positive reviews from critics.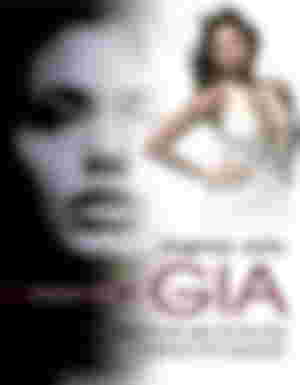 9) GIA
Gia is a 1998 American biographical drama television film about the life and times of one of the first supermodels, Gia Marie Carangi. The film stars Angelina Jolie as Gia and Faye Dunaway as Wilhelmina Cooper, with Mercedes Ruehl and Elizabeth Mitchell. It was directed by Michael Cristofer and written by Cristofer and Jay McInerney. The original music score was composed by Terence Blanchard. According to the movie, Gia Carangi is a Philadelphia native who moves to New York City to become a fashion model, and immediately catches the attention of powerful agent Wilhelmina Cooper. Gia's attitude and beauty help her rise quickly to the forefront of the modeling industry, but her persistent loneliness, especially after the death of Wilhelmina, drives her to experiment with mood-altering drugs such as cocaine and heroin.
She becomes entangled in a passionate affair with Linda, a make-up artist. Their love affair first starts when both pose nude for a photo shoot and make love afterward. Gia tries to get clean and begins taking methadone. However, Gia eventually starts using again, and Linda gives her an ultimatum. Gia chooses the drugs. Failed attempts at reconciliation with Linda and with her mother, Kathleen, drive Gia back to heroin. Although she is eventually able to break her drug habit after much effort, she has already contracted HIV from intravenous drug use, which has progressed to AIDS. She spends the remainder of her life in the hospital.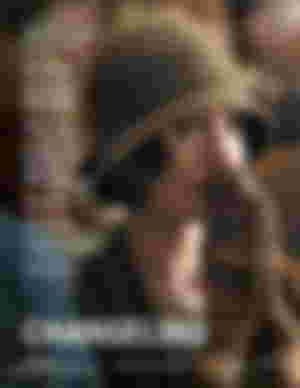 8) CHANGELING
Changeling is a 2008 American mystery crime drama film directed, produced, and scored by Clint Eastwood and written by J. Michael Straczynski, that explores child endangerment, female disempowerment, political corruption, mistreatment of mental health patients, and the repercussions of violence. The script was based on real-life events, specifically the 1928 Wineville Chicken Coop murders in Mira Loma, California. The film stars Angelina Jolie as a woman united with a boy who she realizes is not her missing son. When she tries to demonstrate this to the police and city authorities, she is vilified as delusional, labeled as an unfit mother, and confined to a psychiatric ward.
Changeling premiered to critical acclaim at the 61st Cannes Film Festival on May 20, 2008. Additional festival screenings preceded a limited release in the United States on October 24, 2008, followed by a general release in North America on October 31, 2008; in the United Kingdom on November 26, 2008; and in Australia on February 5, 2009. Critical reaction was more mixed than at Cannes. While the acting and story were generally praised, the film's "conventional staging" and "lack of nuance" were criticized. Changeling earned $113 million in box-office revenue worldwide – of which $35.7 million came from the United States and Canada – and received nominations in three Oscar and eight BAFTA Award categories.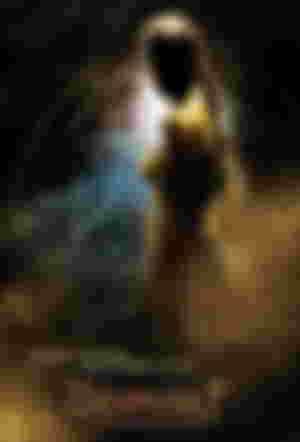 7) BEOWULF
Beowulf is a 2007 3D computer-animated fantasy action film directed and co-produced by Robert Zemeckis, written by Neil Gaiman and Roger Avary and based on the Old English epic poem of the same name. Starring the voices of Ray Winstone, Anthony Hopkins, Robin Wright, Brendan Gleeson, John Malkovich, Crispin Glover, Alison Lohman and Angelina Jolie, the film features human characters animated using live action motion capture animation, which was previously used in The Polar Express (2004) and Monster House (2006).
In the animated movie Angelina Jolie represented the voice of Grendel's mother. A beast (dragon) that who was defeated by Beowulf. Grendel's mother was an antagonist who is all about seeking revenge for the death of Grendel.
Produced by Zemeckis' ImageMovers and Shangri-La Entertainment, the film premiered at Westwood, Los Angeles on November 5, 2007 and was released theatrically in the United States on November 16, 2007 by Paramount Pictures, with Warner Bros. Pictures handling international distribution. The film received moderately positive reviews from critics, who complimented the visual effects, motion capture and voice acting whilst criticising aspects of the interpretation of the poem, but the film was a commercial disappointment, having earned only $196.4 million on a $150 million budget.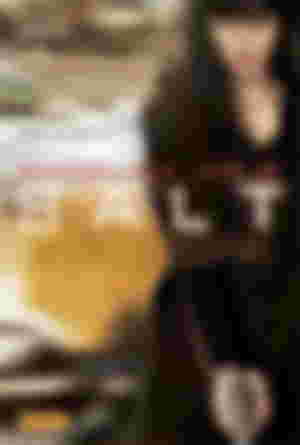 6) SALT
Salt is a 2010 American action thriller film directed by Phillip Noyce, written by Kurt Wimmer, and starring Angelina Jolie, Liev Schreiber, Daniel Olbrychski, August Diehl, and Chiwetel Ejiofor. Jolie plays Evelyn Salt, who is accused of being a Russian sleeper agent and goes on the run to try to clear her name. Originally written with a male protagonist, with Tom Cruise initially secured for the lead, the script was ultimately rewritten by Brian Helgeland for Jolie. Filming took place on location in Washington, D.C., the New York City area, and Albany, New York, between March and June 2009, with reshoots in January 2010. Action scenes were primarily performed with practical stunts, computer-generated imagery being used mostly for creating digital environments.
The film had a panel at the San Diego Comic-Con on July 22 and was released in North America on July 23, 2010, and in the United Kingdom on August 18, 2010. Salt grossed $294 million at the worldwide box office and received generally positive reviews, with praise for the action scenes and Jolie's performance, but drawing criticism on the writing, with reviewers finding the plot implausible and convoluted. The DVD and Blu-ray Disc were released December 21, 2010, and featured two alternate cuts providing different endings for the film.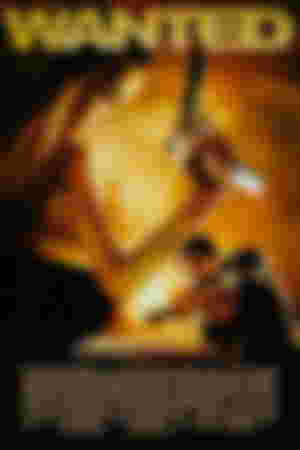 5) WANTED
Wanted is a 2008 American action thriller film directed by Timur Bekmambetov and written by Michael Brandt, Derek Haas, and Chris Morgan, loosely based on the comic book miniseries by Mark Millar and J. G. Jones. The film stars James McAvoy, Morgan Freeman, Terence Stamp, Thomas Kretschmann, Common, and Angelina Jolie. Its plot revolves around Wesley Gibson (McAvoy), a frustrated account manager who discovers that he is the son of a professional assassin and decides to join the Fraternity, a secret society in which his father worked.
Universal Pictures acquired the adaptation rights from Millar in 2004, and while the eventual script drifted from the comic book supervillain mythos in the original miniseries, he was content to see most of the comic's darker content retained. Production began in April 2007, with filming in the Czech Republic, Budapest, and the story's main setting, Chicago. Bekmambetov's production company, Bazelevs Production, provided the majority of the film's visual effects. Danny Elfman scored the film, employing a guitar-based musical score.
Wanted opened on June 27, 2008 to generally favorable reviews and box office success. It grossed $341 million worldwide and reviews praised its fast pacing and stylized action scenes. A sequel was planned the same year as the film's release, but ultimately stalled in development.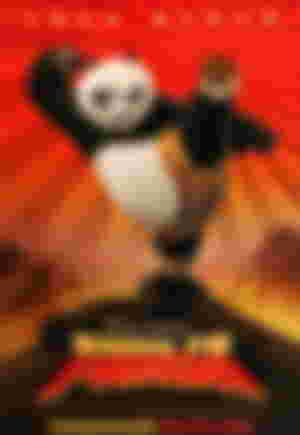 4) KUNG FU PANDA
Kung Fu Panda is a media franchise by DreamWorks Animation, consisting of three films: Kung Fu Panda (2008), Kung Fu Panda 2 (2011) and Kung Fu Panda 3 (2016). The first two were distributed by Paramount Pictures, while the third film was distributed by 20th Century Fox. Three shorts, Secrets of the Furious Five (2008), Kung Fu Panda Holiday Special (2010) and Kung Fu Panda: Secrets of the Masters (2011), were also released. A television series for Nickelodeon television network, Kung Fu Panda: Legends of Awesomeness, premiered in 2011. A second series, Kung Fu Panda: The Paws of Destiny, was released on Amazon Prime in November 2018. The franchise, set in a fantasy wuxia genre version of ancient China populated by anthropomorphic animals, features the adventures of Po Ping, a giant panda, who was improbably chosen as the prophesied Dragon Warrior. Although his status is initially doubted, Po proves himself worthy as he strives to fulfill his destiny and learn about his past with his new friends.
Angelina was responsible for the voice of Tigress in Kung fun panda. Tigress is a very fierce martial arts student who always dream of being the dragon warrior. Though she's better than Po in Kung fu, Being the Dragon warrior is not her destiny.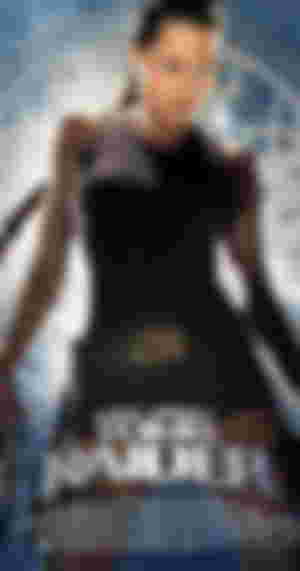 3) TOMB RAIDER
Lara Croft: Tomb Raider is a 2001 action adventure film based on the Tomb Raider video game series featuring the character Lara Croft, portrayed by Angelina Jolie. An international co-production between the United States, the United Kingdom, Japan and Germany, it was directed by Simon West and revolves around Lara Croft trying to obtain ancient artifacts from the Illuminati. Tomb Raider went through many drafts and several writers, which resulted in production delays. In 1998, writer Brent V. Friedman, who had co-written Mortal Kombat: Annihilation the year before, penned an unproduced Tomb Raider script. Producer and screenwriter Steven E. de Souza, who wrote and directed the 1994 video game film Street Fighter, penned an early draft of the Tomb Raider script in 1999, but it was rejected by Paramount. The final draft of the script was attributed to five writers, including director Simon West.
The film was released on June 15, 2001, and received generally negative reviews from critics for its stylized action and bland plot, although Angelina Jolie was praised for her performance. Tomb Raider was the highest-grossing film on its opening weekend. A sequel, titled Lara Croft: Tomb Raider – The Cradle of Life, was released in 2003.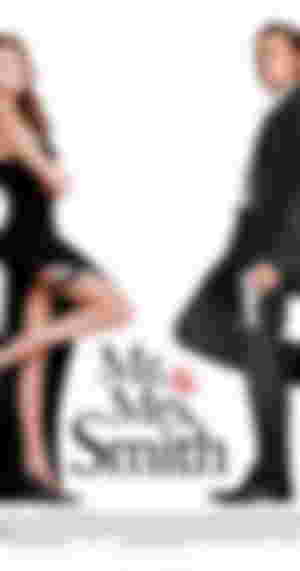 2) MR AND MRS SMITH
Mr. & Mrs. Smith is a 2005 American action comedy film directed by Doug Liman and written by Simon Kinberg. The film stars Brad Pitt and Angelina Jolie as a bored upper middle class married couple surprised to learn that they are assassins belonging to competing agencies, and that they have been assigned to kill each other.
Construction executive John (Brad Pitt) and tech support consultant Jane (Angelina Jolie) are answering questions during marriage counseling. The couple has been married for "five or six" years, but their marriage is suffering to the point that they cannot remember the last time they had sex. They tell the story of their first meeting in Bogotá, Colombia, where they were both secretly on the run from the Colombian authorities. Since the authorities were looking for tourists traveling alone after a recent assassination, the two claimed to be together to avoid being questioned. They quickly fell in love and married. John later states that Jane "looked like Christmas morning" to him on the day they met; she thought he looked like "the most beautiful 'mark'" she had ever seen.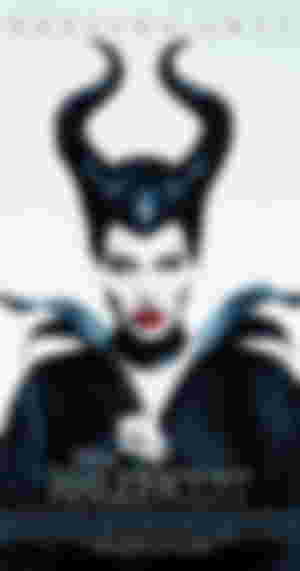 1) MALEFICENT
Maleficent is a 2014 American fantasy film starring Angelina Jolie as the title character. The film is directed by Robert Stromberg from a screenplay by Linda Woolverton. It also stars Sharlto Copley, Elle Fanning, Sam Riley, Imelda Staunton, Juno Temple, and Lesley Manville in supporting roles. Loosely inspired by Charles Perrault's original fairy tale and Walt Disney's 1959 animated film Sleeping Beauty, the film portrays the story from the perspective of the eponymous antagonist, depicting her conflicted relationship with the princess and king of a corrupt kingdom.
Walt Disney Pictures announced the film's development in 2010, with Joe Roth as producer and Jolie, Don Hahn, and Michael Vieira as executive producers. Principal photography took place between June and October 2012. The film's special screening took place in London on May 9, 2014, at Kensington Palace.
LEAD IMAGE SOURCE
IMAGE 1,2,3,8,9,10,11,12 SOURCE
IMAGE 4,5,6,7 SOURCE
All Bio' Source - Wikipedia
List Source- Based on personal list