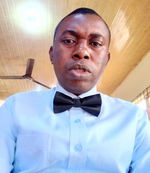 Lead image
When this journey into BCH started, I was first skeptical about where it will lead me, little did I know it is out to change lives. First, I wondered if it were not a scam (some of his have been scammed at Uptrennd) like elsewhere. So, I was just watching from a close distance and wouldn't want to give my best because I don't want the story that touches the heart later.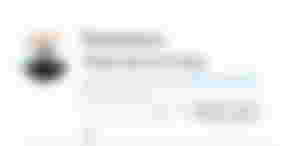 Image source
Now that I have seen more than enough good reason to be here and nowhere else, I am no more hiding. First, I found a great deal of leadership under the personality of @Fexonice1 who first gave me hope by becoming my first ever sponsor on the platform. This is the reason I am calling out all the newbies not to ever relent here as there are opportunities to uncover. This place is simply a gold mine. Before I could say Jack Robinson @HappyBoy gave me another shocker by being my second sponsor. Is that amazing? All these happened when I set out from my hiding place. I am grateful to you guys and I look forward to more sponsors 🥰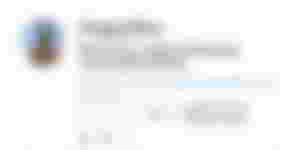 Image source
What's The Big Deal With Bitcoin Cash?
With crash or dip in the crypto market, BCH is still standing tall despite the fact that it also experienced a dip in the market as compared to the earlier part of the year. In my quest to know more about BCH I found a little interesting fact you might not have known. Bitcoin cash is a cryptocurrency created in August 2017, from a fork of Bitcoin. Bitcoin Cash increased the size of blocks allowing more transactions to be processed and improving scalability.
This is not a guess. The advent of BCH initiated a push in the cryptocurrency market. The relevance of BCH has become a threat to major players before time. Especially that the token uses the same Proof Of Work (PoW). In a war of words and staking out of positions by miners and other stakeholders within the cryptocurrency community, Bitcoin Cash was launched in August 2017.
So, the battle did not start now. If you see any in recent times, you do not have to be perplexed. It is now our responsibility to safeguard this galaxy with @MarcDeMeseland other who are die-hard guardians on this great place.
Have you ever considered what will happen in the nearest future to BCH. I read somewhere that even those the promises or objectives of the founders of BCH has not met, the future seem bright for the token.
You need to know that as a debutant, BCH traded for $900. This eye-popping figure raised questions from different quarters. This resulted to the reason why major cryptocurrency exchanges, such as Coinbase and itBit, boycotted Bitcoin Cash and did not list it on their exchanges. It has been a threat and will continue to be. The reason you have to be here and support the mission.
BCH received vital support from Bitmain, the world's biggest cryptocurrency mining platform. This ensured a supply of coins for trading at cryptocurrency exchanges when Bitcoin Cash was launched. At the height of cryptocurrency mania, Bitcoin Cash's price skyrocketed to $4,091 in December 2017.
I found all these theories and history enough reasons for being here. I just found the goose that lays the golden eggs. Read.cash is the goose.
Dear readers, your wholeheartedness here will fetch some breakthrough in no time. Keep those post coming, that's one of the support read.cash needs in such a time.