Fire In My Bosom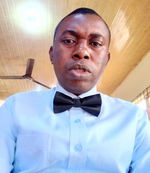 Anger never gave birth to anything good. This is why I advocated for subtle behavior when you are faced with what is likely going to cause you anger. Over time, I kept asking myself what came over me after an initial exhibition of madness. It feels like I am on the verge of losing my mind. 
Sometimes ago, I felt like I had overcome anger. Each time I want to get angry, I would just walk away or take water to calm it down. It is surprising that once again after I had slipped away from the corridors of anger, I could submit my subconscious to anger again. Now I feel defeated. It sounded like I have not been doing anything to walk away from the situation. 
The feeling that I am a mess enveloped me after that act of shame. A young fellow who had used my therapy came to the scene and our eyes made contact. I tell you, it was shameful. I had no excuse, no reason whatsoever to be angry. 
Anger as you know is a demonic anointing. It is the anointing of the devil. I fell for it but that was a lesson learned. I learned it the hard way. 
Phil came and held my hand as we walked away from the scene. That was the motivation for the day. Someone who used to be under my tutelage came to teach or remind me of what I have taught before. 
I was encouraged but ashamed at the same time. We got to a nearby eatery. My side bag was across my chest as we walked to the empty table and ordered what to eat and drink, all to be paid for by this learner. 
From my bag, I brought out my bag and started to write what seemed like a poem. To me, it made no meaning. 

Get in their names,
Fix these collapsed walls,
Give not thine ears,
Before we rage like fires,
Ignited by the blank ants,
During a wild blast of its big butt,
Enclaved with red hot chili,
And send a splash of fire,
On all dried grasses,
Just that the inferno began,
No one could stop it. 
The fire raged on,
A wildfire through the woods,
Forest wagging up the tail,
Like a dog welcoming its owner,
Wrangling its tongue with slippery saliva,
Wait!
Sit and look ahead,
There could be more than the fire,
Spitting fire like water balls,
Is a dangerous affair to the heart,
On the outward side, it kills, 
 Not the person but his esteem.
That is how it feels now,
I haven't conquered it yet,
The little effort I have put into the struggle,
Does it matter who fails,
What matters is how many times we rise,
Lurking around the weak,
Standing by them always,
Give them the antidote,
The one that will help them survive,
 As a man will remain so,
And keep his standing as much as he is able. 
After the madness comes the calm,
Like a raging storm,
The rising of the whirlwind,
So is anger in the bosom of man,
Kill it before it kills you,
Anger murders who keep it in their habitation,
It is a time bomb waiting to explode,
Rise and wade into your affair,
As you engage in self-control,
At the moment anger rises its ugly head,
Seeking to devour the victim. 

This was not written in anger, not at all. I wrote this when I was calm and regretted that I had to become a fool by acting under the influence of the intoxication of anger. 
After the service, I was returning home and discussing with a friend what next step should be taken to claim my #renec token. I have been involved in the mining of renec in Reminato. I did not take the process seriously. I have invited some friends over to the mining process too but warned them not to transact any financial business with anyone. This arose from my experience in some crypto deals before. 
As we were talking, a young guy, probably learning driving hit my friend's leg with his car and did not bother to stop the car and see the extent of the injury incurred. 
Thankfully, it was just a bruise. Then, from nowhere the buy who was teaching him came down and started claiming right instead of pleading. I got so infuriated and got to him. That was how the whole thing started. 
I should have walked away since my friend was not injured. But this guy was just jumping up and down, threatening that he would beat both of us. 
Now, I know better. I should not have engaged him. Some people are just like that. They do not have manners.