English Premier League: The Stunning Weekend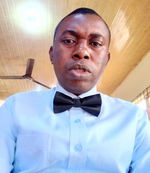 Pundits around the world would be stunned by the results of football matches this weekend. Looking at the way the football clubs have fared in the season, one would easily predict who will win or lose but the result have been the reverse in the recently played matches. Let's See some of those matches that may not be necessarily shocking. 
This was an easy prediction for me. Some of my folks who want to bet on some teams asked for my advice on the match between Chelsea FC and Arsenal. My prediction was that Arsenal would take the day. Your guess is as mine. Really, sentiments aside, for this season, *The Pride of London* has been in top form, so Chelsea who has been struggling won't survive it. Gratefully, it was just a goal to nil. One would have thought that it would be another humiliation like the one Manchester United got from Manchester City.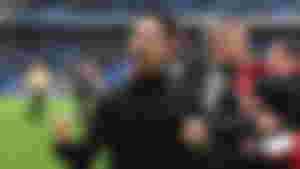 It is another step forward for Arteta and the boys. I hope to see Arsenal take the league this time. It has been a long time coming. You know, Arsene Wenger tried hard, but he just made a lot of profit and was not very keen on trophies. 
As a Manchester United, same for @Olawalium, I hope this will not be the last time we would go chanting Glory! Glory!! Man. United!!  And @Kenechukwu97 won't laugh at us for today's defeat. 
Well, I swallowed my pride and took the next step, looking for a return of the boys. But what were they looking at to have made three goals pass the defense line? 
It was a whopping three goals to one. 
The frontline was unable to make the ball past the goal of Aston Villa.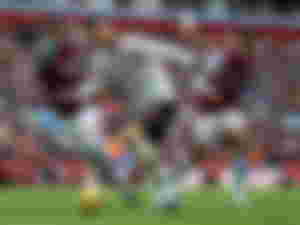 It is so glaring that though there would be predictions from matches that have been played before but sometimes, the tide is turned and a new record is set. 
Our only goal was an own goal by Ramsey. All four goals scored in the match were scored by the Aston Villa boys. 
All premier league matches played today had away wins except Manchester United which would not reciprocate the gesture. 
Patrick Viera has done a great job at Crystal Palace. My prediction for that game was that West Ham United would crumble against Crystal Palace but it was the reverse. That's football for you. The game is a respecter of no one. 
Zaha, Ayew and Olise have been on top form in Palace, such that taking the away win was not too much of a surprise for me. 
People who put their money in the match must have lost it because the recent form of West Ham did not prevail today. 
Thanks to Salah. The two goals he scored against Tottenham paved the way for the boys to hold their ground till the end. The Reds have not been in great form recently but somehow they got the day.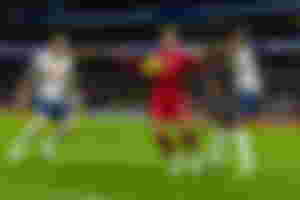 Klopp must have jumped his heart off when the first goal hit the net. This game is another one that must make bettors lose their money because Liverpool must have been looked down at. 
Hopefully, the boys will progress from here and continue the trend. Liverpool is awake, and @kenechukwu97 is back to watching ways again 🤣😂😅. 
The fun you get watching football matches gives you some kind of feeling. I was weak at first when I saw my beloved Manchester United receive another trashing today, but that is not the end of the world. We will again, even if we fall again. 
First Published Here