Nigeria bans large ATM withdrawals to try and force adoption of CBDC
In what can only be described as an extreme act of overreach by the Nigerian government they have severely limited their citizen's ability to access their own money. All in the name of CBDC adoption.
---
The limit is actually twofold. With the weekly limit being $225 there is also a daily limit of $45. This is all done to try and force the citizens to the Nigerian CBDC. Personally, I think this is extreme overreach from the Nigerian government. In a sense, they are hindering their citizens from accessing their money. Their very own money.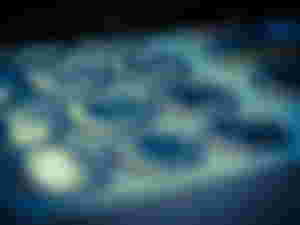 While the amount can be seen as "low" with our standard, the Nigerian average salary is $775 so hopefully, this means that all the people there will still be able to live seemingly normal lives. 
But it is still baffling to me that we now can have a situation where people have to save money in order for them to be able to buy something expensive. And this is not because they don't have the money. It is simply because they do not have the physical money. 
They are however able to exceed these limits, but they will have to pay a hefty fee for doing so. For private citizens, it is 5%, and for companies, it is a whopping 10%.
The Nigerian government has had "struggles" convincing the population to start adopting the eNaira, and according to reports only 0.5% of the population had used it in its first year of existence. According to a report published back in October this year. One would think that in any other case it would have been called an epic failure and the whole project would be scrapped. But I guess that is not the reality we live in sadly.
This is how ever an excellent example of what the governments are willing to do in order to achieve their goals. And don't think you're "safe" just because you live in a "western" country. This is very much the reality that we all are facing more or less. And I would expect similar measures taken if they have problems rolling out a CBDC in Sweden as well.
Please share your thoughts on this CBDC situation. Do you think I am too much doom and gloom, or do you think this very well could happen in the country you live in as well? Please sound off in the comment section down below. If you would like to support me and the content I make, please consider following me, reading my other posts, or why not do both instead.
See you on the interwebs!
Picture provided by: https://www.premiumtimesng.com/, https://pixabay.com/