Gods Unchained - Playing in my first tournament
As the very humble man I am, I had of course already written my victory speech. And rehearsed it in front of the bathroom mirror countless times. But all jokes aside. I thought I would share my experience from my first tournament for Gods Unchained.
---
That's what it is called. It ran for two days, from October 8 to the 9th. And they had 512 players in the EU region as well as in the NA. The format of the tournament was a "best out of three games" single-elimination tournament. Meaning If you lose you are knocked out and if you win you move on to the next round.
The Tournament had a prize pool worth a whopping 50,000 somethings. It appeared this something was USD.
We had all submitted their decklists in advance. And we were not allowed to duplicate any god. So three different gods and each with their own deck. I decided to go for where Deception, War and Light. And if you are curious about the exact decks I ran here are the links to them:
Deception: https://gudecks.com/decks/45948 
War: https://gudecks.com/decks/45940 
Light: https://gudecks.com/decks/45945 
I woke up extra early and went for my normal 100 situps, 100 pushups, and 100 squats, and a 10-km run. Bonus points for everyone who got that one. ;)
I signed in on the website. And we had to confirm our spot one hour before the starting time. This is so any reserve player would have time in case they were needed. Needless to say, they were not needed in my case.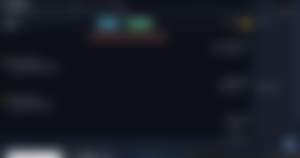 When the hour was up, we were put in a chatroom on the website. There we each got to ban one deck from play, picking one of the three each player submitted. My opponent, the very nice SCOUBI17, choose to ban my War deck. Wich was my second-best deck. So that was fine. I then decided to ban their Death deck. 
The games were fun, friendly and very nice. Except for my game launcher problem kept rearing its ugly head before every game. Meaning my sessions bug out and I have to wait a while before I am able to log in again. =( The games themself were played in the direct challenge mode, so I proposed we used their nick as a passphrase, and off we went.

Yes, yes I was.
I of course picked my Deception deck, the one I consider to be my strongest deck. And my opponent also picked their Deception deck. So we went head to head with the same god. In what later became known as the battle of the ages. And as the clouds disperse and the first light managed to shine down on the battlefield. There I was in all my glory. Standing victorious over the body of my fallen enemy.
This was great news and it meant I far exceeded my expectations. Because going into the tournament I very much expected to get to play 1 game only. And now on this day, not only did I learn, by reading the rules just before the first game, that it was a best of 3 game series. Meaning I get to play 2 games. And now winning the first game it meant I get to play at least 3 games. In a matter of about 30 min, I had just 3x:ed my total tournament games.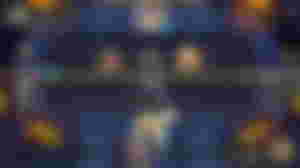 The final moment for me in my very first tournament
Being the consumer professional I am at blogging and writing, I of course forgot to take screenshots of all my games except for the final moment of my last game. A bit fitting in a way. =/
I sadly lost the second game, but I did give them a run for their money. And then I was left with my Light deck. That was by far my weakest one. Meaning it was more or less a foregone conclusion that I would loos the third and final game as well. Especially as I already know some of the deck my opponent had.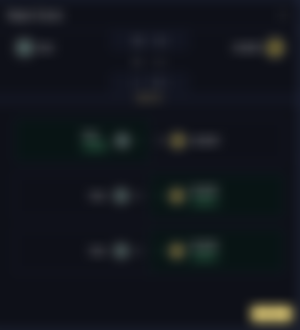 The final result of my first-ever Gods Unchained tournament
After reporting the result. There was little left for me to do other than wish my opponent a GG and the best of luck in their next round. Overall I am happy with the result. This means that people do have a chance to beat more expensive decks. Even as a free-to-play player. And that gives me hope for future tournaments.
But what would one of my posts be without a nice twist at the end. When I looked at the result to try and see how my opponent did. Lo and behold who showed up 2 more times with a 0-3 result? Yep, that is right, yours truly. So it appears that what I thought was a one-and-done thing was in fact not a one-and-done thing. And by the looks of it, I messed up badly. Well, at least my opponents will probably not complain. *sigh*
If you think that this sounds like an interesting game that you would like to check out yourself, and maybe participate in an upcoming tournament. I would greatly appreciate it if you would consider signing up using my referral code.
https://godsunchained.com/account/register?referral=UMNIcMwQdC
If you do, we both get 10 $GODS when you reach rank 6 and have verified your wallet.
I hope that you found this post either entertaining or informative, in case you were thinking about joining up for one of them in the future. And if you have played in a tournament before, please share your experience with me and the others in the comment section down below. If you would like to support me and the content I make, please consider following me, reading my other posts, or why not do both instead.
 See you on the interwebs!
 Picture provided by: Screenshots by me, Gods Unchained and https://www.communitygaming.io/