GALA shoots them self in the foot, in order to prevent greater harm
The $GALA token took a nose dive yesterday and dropped nearly 30%. This was after reports started to circulate of a hack or possibly a rug pull. But it appears all is well, maybe.
---
There was concern being raised after one address on the blockchain apparently minted $1 billion in $GALA tokens out of the blue. When this got flagged and brought to people's attention pNetwork, who is handling network infrastructure for several gaming tokens $GALA among them. Said that they were behind the minting of the tokens.
We noticed pGALA wasn't to be considered safe anymore and coordinated the white hat attack to prevent pGALA from being maliciously exploited," they said, suggesting that the new tokens were printed as a way to help pNetwork drain a faulty PancakeSwap pool.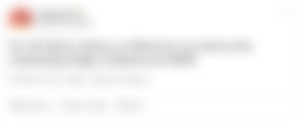 All appears to now be "safe". Well, at least that billion-dollar hole has been plugged. And that I have to admit is a good thing. I have to admit I am a bit unsure of how to react to it. Because normally these sorts of things are just X get hacked, all money gone. But this looks to have been a white hat hack, done in a preemptive way. 
People who have the old affected tokens will get new tokens airdropped to them in the coming days. So if you are affected know they will attempt to sort you out ASAP.
But what they literally had to do it, and not just talked with GALA and had the issue fixed. I don't know. But I guess the people who were able to buy up a lot of tokens on the cheap are happy. But the hodlers are left holding the bag here. So even on a good day, the little people in crypto seem to get stuck with the bill.
I can't help but think the timing of this is fairly ominous. GALA just launched their new game a few days ago. And now this lands in their lap, like a wet fart during starters at a three-course meal.
What is your thought on this white hat hack? Is it all good or do you think they should have handled it differently or was perhaps time of the essence? Please share your thoughts in the comment section down below. If you would like to support me and the content I make, please consider following me, reading my other posts, or why not do both instead.
See you on the interwebs!
Picture provided by: https://pixabay.com/