Do "Run, Run" Kwon in more legal trouble
Yet another lawsuit has been filed against our favorite fugitive, Do "Run, Run" Kwon. Let us see what it is about this time.
---
The lawsuit is a 57 million-dollar lawsuit. It is targeting "Run, Run" but also the Luna Foundation Guard, LFG as well as Terra founding member Nicholas Platias. The interesting wrinkle this time is the fact that the lawsuit was filed in Singapore. The last known address of "Run, Run". Meaning that if he is still at home "coding" as he has previously claimed, he has no way of avoiding facing these charges. But that is a big if. 
In the suite, 359 individuals are allegedly claiming that the three plaintiffs have made fraudulent claims regarding TerraUSD $UST), now known as TerraUSD Classic $USTC. They have estimated their losses and damage to be roughly 57 million dollars.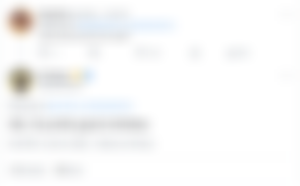 "Run, Run" is as active on twitter, and as charming as ever, glad to see some things don't change, source: https://twitter.com/stablekwon/status/1584617124550438912
If this is enough to shake loose "Run, Run" I guess we will find out. But I think it is pretty safe to assume he is no longer in Singapore. But hopefully, this will increase the odds of finding him. As this should effectively rule out Singapore as a safe haven for him. As I think it is more likely that they will share a criminal with the world rather than a rich citizen.
But what are your thoughts on this, will we see an end to the "Run, Run" saga soon? Or is this just another chapter? Please sound off in the comment section down below. If you would like to support me and the content I make, please consider following me, reading my other posts, or why not do both instead.
See you on the interwebs!
Picture provided by: https://pixabay.com/