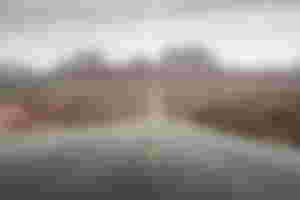 Image from PixaBay (by crispy-fotografie)
The last few days we are being bombarded by negative news that seems to all come from credible sources.
It is mid-week already and it was expected for Bitcoin and cryptocurrencies to drop, but it seems this didn't happen for reasons we thought, but with another orchestrated attack by high officials in the USA and the EU.
Since last week there were thoughts of Bitcoin dropping because of GBTC and the final unlocking of tens of thousands of BTC in the form of Grayscale Trust shares. These shares are traded in a secondary market (OTCQX Exchange) and according to analysts during the previous unlockings this year there had been a massive "dumping".
Moreover, lately, we've learned miners were moving BTC to exchanges, however, the price held at 30k resistance and still hasn't moved too much below this support yet.
The negative news and quite often pure FUD and fabricated news are bombarding us daily. This is orchestrated as it happens very often, sometimes during times of accumulation, and others when a bear market has initiated.


No matter all this negativity, BTC seems to be stuck at 30k. It could drop lower, but how much and what kind of actions will it take by governments or big corporations to discredit the crypto market further?
Let's see what kind of news is escalating right now and if this is FUD or not. These are just from the past couple of days.
Some TA about the price dropping below the 50 Weekly moving average, I'm not even sure why this would mean that the price will drop to $13K as Cointelegraph seems it is suggesting. What is the approach of Cointelegraph to justify its claims? Some Tweets and some fractals again from another Tweet. As usual, the TA crypto news has the opposite suggestion too, with a secondary prediction that the price could retest $40,000 after a possible bounce.
I can't definitely say that this is FUD and I don't want to characterize the author. The title however is clickbait and starting with this price prediction means that it is something this news magazine would want to happen.
In my opinion, shorting the bottom is not a great idea. (market proved this right since it is already back above 30k)
A thousand rigs were destroyed after being confiscated from illegal miners. This is news that was reported negatively, but when I see ASICs thrown on the street usually it means the bottom is near.
Now, this is a new kind of FUD this time coming from the EU. We are covering the whole globe in just one or two days of FUD news.
This is as usual about the criminals that move money overseas to bank accounts in the Caymans using what else but cryptocurrencies. Because the bank cartel of the EU with the Malta departments was never used to launder trillions of euros outside of the EU the previous two decades.
The puppet government of the European Commission has found the scapegoat it needed. Major FUD that can't do anything. Nothing to fear nothing the EU could ever do about that. This event will only empower Crypto in the EU.
There is so much more with the most serious coming from Janet Yellen:
This was the news that pushed the price below 30k, but this was also a move that didn't last since already prices start recovering.
Take a look at more negative news that was published yesterday:
All of this news were published yesterday with some being pure fud without even making meaning.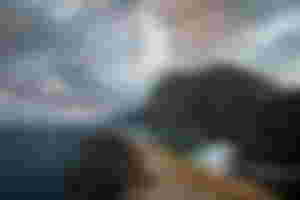 Image from PixaBay (by crispy-fotografie)
Most of what I was reading yesterday was worthless negative news that was made with strong headlines to induce a price drop.
Price didn't drop too much and those that were interested in buying, just started today. Sadly this manipulation is strong on the crypto news.
Today the news is again balanced, however, yesterday there was an organized escalation of negativity coming from all crypto media.
This is also the reason that crypto media is considered biased and not a quality source of information by established websites like Wikipedia. Notice that Wikipedia will rarely cite Coindesk, Cointelegraph or any other crypto related news-site.
Anything we read should be taken with a pinch of salt, as quite often it could just be the imagination of a writer and not based on actual events.
The market was down because it was manipulated to do lower. It is still not over and maybe with a second level of fud-like news it could bring more price action to the downside.

BACKPAGE
---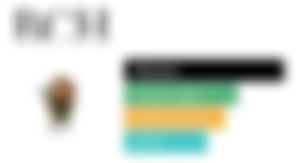 Active on:
● Read.Cash ● Noise.Cash  ●Memo.Cash ●Medium ●Hive ● Steemit   ●Vocal ● Minds
---
Shout-out to my Top Sponsors:
● @Cryptomax  ● @TruSuccessXpert  ●@btcfork
---