SmartBCH And The Case of External Funding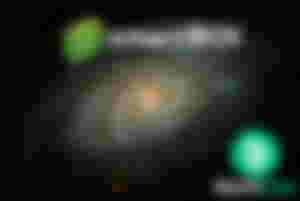 SmartBCH experienced explosive growth throughout 2021 and Q1 2022, attracting hundreds of developers, NFT artists, and investors, creating a userbase that is the envy of other smart contract platforms.
TVL is rising, but with the price of BCH declining, the growth in the userbase did not align with TVL in USD terms.
Multiple reasons contributed to the drop in the price of BCH, yet most of these factors did not correlate with developments or progress of the Bitcoin Cash ecosystem.
The adoption of Bitcoin Cash is rising worldwide as P2P Electronic Cash, and with smartBCH, it explores the vast field of smart contracts, an opportunity no network wants to miss.
A factor among others that apply to any network on the verge of growing into a market leader is funding.

Reaching higher TVL demands funding.
We can generalize funding types into two major categories:
Funding can be achieved on a network level (smartBCH) or project level (projects within smartBCH).

Funding can be internal (community-based) or external (new sources).
Some examples of how funding is performed on the smartBCH network and the related projects today:
SmartBCH had a successful flipstarter achieving a target of 1000BCH one year ago. This funding is voluntary donations from the community with major Bitcoin Cash investors/community members piling up to support a promising development.
This was a network-level, community-based funding round.
An NFT mint (or a token ICO). Anything this team offers, perhaps just the JPG images stored on an IFP cloud, without any roadmap or extras, but just a stand-alone collection of art images.
This team asks for funding as a project, of course, since the network is smartBCH the funding is in BCH. The funding structure is on a project level but again internal. The target is the smartBCH current userbase.
With ads, a platform (like a blockchain game) or a website, instantly creates an additional income stream and does not have to rely on the model of attracting new users to profit from the early investors.
In this case, this will be profit from ad revenue in terms of accounting. Still, it is an influx of funds for the project. And this inflow is not internal but external. Money entering the ecosystem from a source outside of the network.
It can be funds coming from Google ads, or other cryptocurrency projects.
Which is the key that smartBCH as a network and smartBCH projects haven't utilized yet, or haven't found ways to access and utilize to support their further development and long-term success?
The missing link is external funding. 
External financing can support the next step of smartBCH. Funding entering the smartBCH ecosystem from sources outside of the community and userbase.
SmartBCH has limited access to funding from the rest cryptocurrency community and investors in innovative technologies (VCs, funds, individual investors).
In the cryptocurrency community, certain steps are taken, and events such as Hacksmart have the potential to make smartBCH more popular inside the crypto scene.
However, SmartBCH and SmartBCH projects have not attracted funding similar to major smart contract platforms.
Networks like Solana, Terra, and Polygon, received multiple VC investments in 2020 and 2021. SmartBCH was released just in 2021, so it is a recent arrival in this field.
I previously presented how Solana, Polygon, and other networks received billions of funding in multiple rounds by VCs in 2021:
TVL of these networks reached billions of dollars since VCs, and wealthy individuals invested heavily in multiple rounds.
When discussing competition, we should also explain how competitive smart contract networks reached the TVL they sustain today.

Fraudulent schemes operating on top of a cryptocurrency network can undermine the value of this network. These scams can set back developments, and initiate an exodus of investors.
Something similar happened with Ethereum between 2017 and 2019. Ethereum was almost destroyed in 2018, with multiple scam ICOs appearing and competition on the rise.
The Ethereum scams were a threat to investors, especially after the end of the '17 bull run. Since the beginning of 2018, investors stopped funding ICOs massively, and Ethereum experienced a bear market leading to the ETH price dropping below $100.
Yet, Ethereum managed to regroup and reposition in the market with the rise of DeFi platforms and the NFTs fever that followed.
Malicious projects cannot end a network, but they can push developments back, and delay funding and investments in progressive technologies. 
Considering this threat to smartBCH, everyone involved can take steps to support only a selected few projects in smartBCH under a strict approach of due diligence and individual research. We observe lately a rise of questionable token/NFT developments with evasive teams and devs that result either in scamming investors/collectors or not offering the expected growth and potential.
This approach doesn't negate any of the positive developments that proceeded or ideas that will materialize with solid developments in the future. But first, there should be tangible results with these developments.

Projects and networks followed a certain approach to attract funding external to the cryptocurrency community.
TVL of smartBCH DeFi projects and locked Bitcoin Cash in smartBCH can increase significantly. Nevertheless, steps toward this direction can be taken to compete with the top platforms in the smart contracts field. Also, this decision will depend on the intentions of the smartBCH validators (miners and stakers), who represent the consensus of this network.
While it is not possible to know the intentions of every project on smartBCH, having a solid development combined with the endorsement or involvement of members of the Bitcoin Cash community should be considered a safe approach.
However, this approach doesn't reject developments that add value to the network and create exciting prospects for further adoption.
What matters most is the total outcome is positive, and smartBCH is fulfilling its purpose so far. 

Lead Image: by Guillermo Ferla, on Unsplash
Related Material:
---
Copyright Disclaimer:
Material published in this content, is used for entertainment and educational purposes and falls within the guidelines of fair use. No copyright infringement intended. If you are, or represent, the copyright owner of images used in this article, and have an issue with the use of said material, please notify me.

Not financial advice.
Posting on:
● ReadCash ● NoiseCash  ● Medium ● Hive ● Steemit   ●Vocal ● Minds ● Twitter ● LinkedIn ●Reddit ● email ●telegram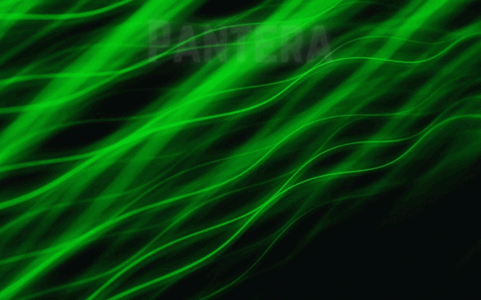 Don't forget to Subscribe and Like if you enjoyed this article!