Separating Serious Projects From Scams In SmartBCH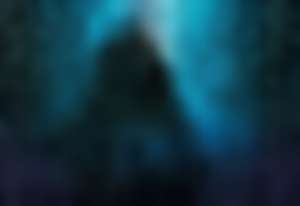 The scams are increasing lately in smartBCH. Not just the clear rug pulls that exit scam and disappear, deleting profiles and websites, but also those that stay active for a long time and slowly rugging the users and investors.
From now on, I am not going to preview or mention smartBCH projects unless there are significant developments and the projects contain members of the core BCH community (or the organizations building on top of Bitcoin Cash).
An example of these organizations is Bitcoin.com. If Bitcoin.com supports a project, as it did with Joystick Club, it is obvious this project builds towards adding value to the Bitcoin ecosystem and is transparent with its intentions.
Another organization supporting Bitcoin Cash is General Protocols which creates infrastructure for Bitcoin Cash and smartBCH (hop.cash).
In case similar organizations within Bitcoin Cash decide to support smartBCH in a meaningful way, they will find total support by the wider community.

BCH Town was the creation of a fraudster, a parasite offering nothing useful to the world. Like a parasite, this person has no actual application but only causes damage and lives at the expense of others.
The way this individual behaved paints the picture of not just an average scammer but someone with spite and hatred towards Bitcoin Cash and the users of smartBCH.
Below is the screenshot of the part of one of my articles where I mentioned BCH Towns. This is also the reason I decided to stop publishing content about new smartBCH projects: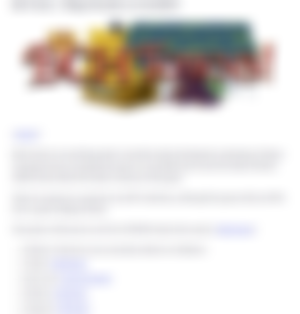 (From: SmartBCH NFTs Update (April 2022))
It was what it seemed to me and many others as well in the beginning. After that mention, I paid no attention to this project as I was waiting for developments.
The speed it evolved in the following days and the immediate release of a token sale felt strange and if I had the time to follow closer I'd be suspicious.
I wrote on noise.cash about this and republish it here:.
About a week ago I wrote in one of my articles about BCH Town which proved to be a scam yesterday as the guy behind it rug pulled everyone, while also having an attitude of the worst lowlife scammer ever.

I read many posts and articles on this to get the whole picture of what happened. As others stated Karma will find this guy or perhaps something worse. This is my only mention of this project a paragraph in an article about developments in NFTs and Blockchain gaming on smartBCH: read.cash/@Pantera/smartbch-nfts-update-april-2022-81515d3d

You can read the whole post, and as I read it again I felt it was my failure to write even this paragraph and not research this project more. It was at a beginning stage and I felt it had good odds but have to mention it was my failure and I explain below why. There is simply no excuse here for me and I feel terrible for this.

This article on read.cash has not and will not be edited as it should remain as a failure is not following it more closely and realizing the lack of required progress. Read.cash gives the time and date of our last edit which was five days ago when I changed some paragraphs unrelated to the BCH Town. I was expecting a beta or an NFT collection, or something solid before writing a full article on this project, but still, I failed to track how this proceeded in these 7-8 days.

It seems behind this project was someone with knowledge of the smartBCH community and not completely random. I didn't follow the project after mentioning it 7-8 days ago and didn't invest in the token or whatever it had as presales.

Although, I followed the account of BCH Town on Twitter and it seemed like a person that understood the BCH and smartBCH ecosystem. Some posts from the scammer's Twitter were sending positive vibes on BCH to attract more attention, making this scammer a ruthless, vile, and garbage person that will end up in jail, eventually.

Lately, many scammers are attracted to smartBCH so, after this, I decided to write only about projects containing core members of the BCH community or organizations working on Bitcoin Cash. These are going to be just a few.
Some told me they've learned about BTC Towns from my read.cash article, as in the past they've also first learned about LawPunks, Gambling Apes, Reapers, and other projects.
I didn't write a full review as there was no development, and I didn't invest in the Town token either (for full disclosure).
When I published about towns, I only found a new project with plans for a blockchain game and a tokens sale. It was looking exciting as an idea but contained no developments yet.
It bothers me, especially since this was the plan of this scammer all along:
The plan appears to be not just to steal BCH from smartBCH investors but also to create problems and backtrack the progress smartBCH is making.
We observe an influx of scammers or pointless tokens developing lately, making it difficult to separate the scams from the honest developments.
I take this step to stop publishing certain content under the rules mentioned in this article. I should have operated like that right from the beginning.
Since many token developments lately are either weak or nonsense or just scams, there is no other approach, as the danger of repeating a mistake is increasing.
I was investing in ICOs in 2017 and 2018, and this was an ICO scam similar to those of the ICO days in Ethereum. A textbook classic scam.
However, this also points to the fact there is room for growth in smartBCH. Still, it will need certain guidelines and experienced individuals to back projects to reduce the malicious actors in the scene.
This is the way it's going to be to end rug pulls.

Any new project should partner or discuss terms or add as advisors members of the Bitcoin Cash core community (the devs and main people behind BCH today) that are interested in smartBCH and have the time or will to support developments.
This way those projects that deserve attention will be treated separately from the rest of the pack.
There are honest members in the Bitcoin Cash community that can be part and support/help projects or ideas materialize in a useful or entertaining development.
Nobody should feel the urge to apologize for mentioning a project and finding this later turned into a scam. A credible approach would be this.
Trust is involved, these are tokens backed by developments or an idea, not trustless networks operating decentralized. Tokens may lack fundamentals and the owners can hold too much without a lock period to give time for the project to prove its worth.

Cover Photo: by "matryx" on Pixabay
---
Copyright Disclaimer:
Material published in this content, is used for entertainment and educational purposes and falls within the guidelines of fair use. No copyright infringement intended. If you are, or represent, the copyright owner of images used in this article, and have an issue with the use of said material, please notify me.

Not financial advice.
Posting on:
● ReadCash ● NoiseCash  ● Medium ● Hive ● Steemit   ●Vocal ● Minds ● Twitter ● LinkedIn ●Reddit ● email ●telegram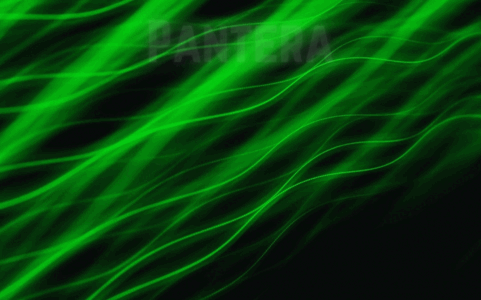 Don't forget to Subscribe and Like if you enjoyed this article!