Pixel Guy Club: New smartBCH NFTs With Gaming Use Case (Pixs RPG Partnership)
The early gaming community was brought up with the 80s and 90s pixelated games operating on platforms like DOS, Amiga, early Nintendo, and Playstation.
It is a nostalgic era, and often streamers on Twitch revisit some of these amazing games that used to be more about the feeling and the story and less about the visual and audio effects.
With the rise of Cryptokitties in 2017, NFTs became popular, but only reached the mainstream in 2020.
Pixelated NFTs were initially used in Punks NFT collection in Ethereum and other networks, including the successful BlockNG LawPunks adaptation on smartBCH.
Pixel Guy Club is a recent smartBCH collection of 10,000 pixelated NFTs at the minting phase.
This NFT collection has a rather interesting use case as well since Pixel Guy Club has partnered with "Pixs RPG", a smartBCH play-to-earn blockchain game currently under development!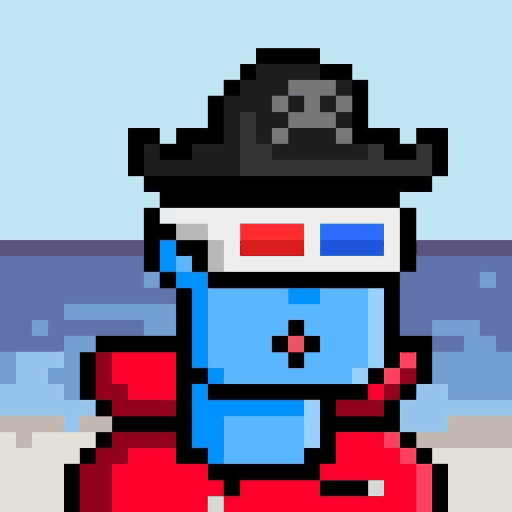 The mint of Pixel Guy Club NFTs comes with a countdown that will end its mint phase (on February, 20th), no matter if there are remaining NFTs to be minted.

So far 7,638 out of the 10,000 total NFTs have been minted and those that will not be minted will be burned, reducing the total number of Pixel Guys NFTs.

However, there are some specials included in those remaining. The team decided to perform a special lottery and release any non-minted special to those that bought after the 7200 NFT was minted.
Pixel Guy Club will also offer to stake features introducing a Pixel token at a later stage after the mint phase is over. Details on staking and the Pixel token are currently limited and the team behind Pixel Guy will announce more on that in the future.
Upon minting NFTs, the Metadata of each NFT is manually created by the dev. Once the metadata is uploaded, the token is presented with the image file and the rarity traits.

So, when minting Pixel Guys for a while there will be hidden stats shown on OASIS.
I would prefer randomness as manual models are not that attractive and contain doubts about the process. I participated in this mint too, as I did with more collections that offer something unique. When the contract is finalized and full trait stats are released, I will edit this post and present the rarity list in a spreadsheet as with the rest collections.
Pixel Guy Club Links:


The top use case for NFTs is within blockchain games and 3D platforms. NFTs will become a crucial element of the Metaverse.
The Pixel Guy NFTs has partnered with Pixs RPG, a smartBCH blockchain game currently under development.
The Pixs RPG admittedly looks absolutely fantastic, having a professional and artistic approach in this early stage of development.
The whitepaper of Pixs RPG contains all the details for this project, the vision of the team, the mission statement, an interesting roadmap, and the team specifics, with some of the team members being well known in the BCH/smartBCH community.
I recommend following the Pixs RPG developments since it is a project presented with a professional approach.
Pixs RPG will also have a mint open soon, so stay updated on the telegram for further news, as currently it prepares an upgrade to the smart contract.
I will try to present Pixs RPG soon, since it is certainly a development that can attract attention from the crypto community.

Pixelated games brought us to the present day of high-definition graphics and 3D universes, that will soon contain better resolution than reality itself.
The steps from CGA graphics to EGA, and later to VGA, were each a huge leap forward for the gaming industry. Amiga (500) was a wonder of modern gaming technology in the 90s and consoles like Nintendo continued their legacy.
It is a nostalgic era of the 80s and 90s games on Atari, Nintendo, Amiga/Commodore, Amstrad, and PCs. Developers were focused on gameplay while also creating attractive pixelated graphics without the current capabilities of GPUs or tools such as the Unreal Engine.
The current blockchain games may lack some important funding the corporate world has, but they make a single case the corporations were constantly against. Blockchain gaming (with the NFT technology) brings revolutionary features by delivering absolute control of digital assets to the gamers and limiting corporate ownership.
The crypto-verse has offered multiple pixelated games and NFTs in various genres (Strategy, RPGs, Action).

Cover Photo: by Mike Von on Unsplash (modified)
---
Follow me on:
● ReadCash ● NoiseCash  ● Medium ● Hive ● Steemit   ●Vocal ● Minds ● Twitter ● LinkedIn ●Reddit ● email
Copyright Disclaimer: All material published in this content, is used for entertainment and educational purposes and falls within the guidelines of fair use. No copyright infringement intended.
If you are, or represent, the copyright owner of images used in this article, and have an issue with the use of said material, please notify me.
No financial advice intended.

I have no affiliation with the projects presented in this article, or any other project previously discussed. I never asked and never received any offer to present or promote a project or an individual.

I am not against promotional content but recommend content creators who present such content under a payment agreement, not forgetting to explain this to their audience.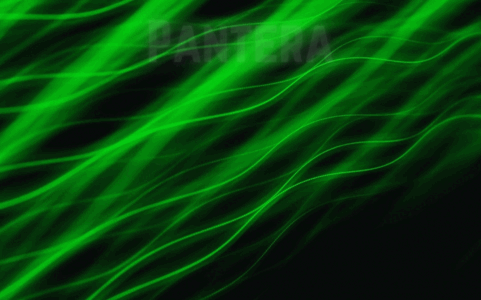 Don't forget to Subscribe and Like if you enjoyed this article!