How Many Bitcoin Cash To Retire!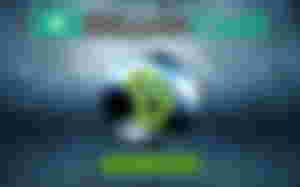 Prices of some of the top cryptocurrencies dropped remarkably recently, with Bitcoin Cash and a few more reaching close to their all-time lows.
Maybe the window of $100 closed, but still, at $130, Bitcoin Cash is a purchase that can exceed our expectations.
Experienced investors find rare opportunities in bear markets.
We all know how cryptocurrencies create terms for extreme returns and how the tides change.
The upside potential is vast, but we also have to remind ourselves Bitcoin Cash was severely shorted and sold massively at the peak of the previous bull run.
It is wise for readers to formulate their trading or investing strategies not based on a single article, social media, or subreddits.
We have difficulties evaluating a fair price for Bitcoin Cash, although we can be confident the more users, the better the outcome.
Yet, if we plan appropriately, we find this opportunity to retire on BCH without having to sell for fiat!


(Twitter)
Bitcoin Cash is not just an investment but a powerful financial force carrying the revolutionary ideals cypherpunks expressed about digital money.
The permissionless nature of the decentralized blockchain produces money free from oppression and manipulation of Central Banks.
The instant speed and the low fees of transactions (less than a penny) make it a perfect candidate to compete in the global payments arena.
Its scarcity (21 million BCH maximum supply) challenges the status quo of inflationary fiat.
Bitcoin Cash is the dream of P2P Electronic Cash coming true, and as Roger Ver suggests, when this revolution succeeds, it will be an amazing investment too.

Youtuber Lewis Jackson explains the Fibonacci extensions for Bitcoin Cash, which at the scale of 3.2 points to a $15,000 price.
That's more than 100x for Bitcoin Cash, and while we should always be skeptical with Fibonacci Extensions results, the price of Bitcoin Cash outperformed in 2021 and did more than 20x (from $78 up to $1700).
The bear market is an opportunity for anyone that didn't accumulate crypto already.
Prices are rapidly dropping, and while investors in crypto suffer (me included), we can use this opportunity to increase our investment at a decent entry point.

For most people, a million dollars means early retirement.
At the price of $16700, that's what you get (60BCH x $16,700= $1,002,000)
With inflation devouring our wealth, selling our Bitcoin Cash even when the price reaches the 3.2 fib-level is probably out of the question.
The price of $15,000 for BCH will mean success for Bitcoin Cash.
It will also mean BCH is adopted widely in most of our cities, and businesses will accept it graciously.
Thus, we can retire on BCH without the need for fiat money.
Until $15,000, spend and replace, always increasing the BCH in our possession.
$130 BCH is a perfect entry point.
The price target of $16,700 may seem unreasonable to many, but not to experienced crypto investors. Haven't you seen it all before? There are valid odds that Bitcoin Cash can reach there.
$7,700 is the investment demanded at the current price to buy 60BCH.
$7,700 or 7,700€ since the dollar flipped the euro.
Some Bitcoin Cash fans may consider this amount not affordable but there are honest ways to reach close. Plenty of read.cash users achieved 10BCH last year without investing anything else but their free time and skills.
Many Bitcoin Cash users from developing economies hold about 10BCH and some even more as they see it as a way out of an unsustainable fiat currency.
You can work for Bitcoin Cash and earn it. BCH will soon be accepted almost everywhere, so we can use it without having to sell and transfer it to a bank.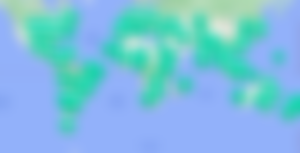 Adoption is the key factor for Bitcoin Cash in increasing its network effect.
The user base keeps increasing.
There are so many crypto fans in Bitcoin Cash active right now that in my five years in crypto, I've never seen in any community (during the bear market) besides perhaps Ethereum.
We examined the effect of platforms like read.cash and noise.cash in a previous article and how the userbase of Bitcoin Cash rapidly increased:
Moreover, acceptance of Bitcoin Cash by merchants in physical stores is rising remarkably in specific locations (Venezuela, Caribbean) creating infrastructure that will accommodate current and future Bitcoin Cash users. 
A balanced adoption race with users and merchants adopting Bitcoin Cash can be decisive and automate the rest of the process.
The physical and e-commerce purchases will enhance the average transaction value as Bitcoin Cash gets accepted.
Focused on research and development, Bitcoin Cash moves onwards, adding small steps leading to vast leaps forward for the network.

Posting on:
● read.cash ● noise.cash  ● Medium ● Hive ● Steemit  ●Vocal 
● Minds ● Publish0x ● Twitter 
Also Read:
Copyright Disclaimer:
Material published in this content, is used for entertainment and educational purposes and falls within the guidelines of fair use. No copyright infringement intended. If you are, or represent, the copyright owner of images used in this article, and have an issue with the use of said material, please notify me.
---
Sign up for Medium membership using my referral
(Your membership fee directly supports Pantera and other writers you read.
You'll also get full access to every story on Medium. Not demanded to use Medium)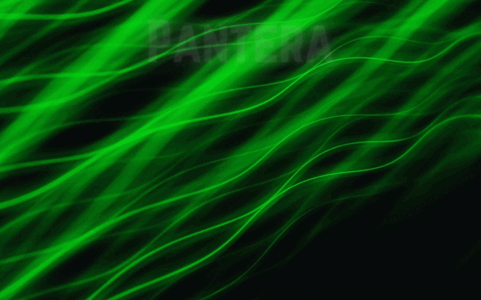 Don't forget to Subscribe and Like if you enjoyed this article!