Create Blog Images With Ease And For Free With These Four Tools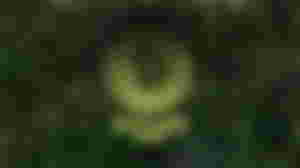 As bloggers, we want to bring an attractive result with our work. Of course, the written content comes first, but having a few images related to the content will help us with a better visual outcome.
While the outcome may not look professional, still with this approach our work is enhanced when bloggers or writers add a few cool-looking images relevant to the topic.
We can find today multiple online tools available online for free that can help writers with their work.
I have also created a few banners for Twitter profiles, anyone can freely use and explain the different requirements in image dimension social media spaces demand.
We can start editing our images with ease using the free websites I present in this article, and everyone can enhance their content with this approach.
The background images are available for free use by their creators and the Unsplash free images fall under the creative commons license with no attribution demanded.

We can use an image depending on its license. 
Logos are an interesting case, and while some are copyrighted, others are free to use.
There can also be altered logos or trademarks with a creative design sold by artists, so these should be copyrighted and not available for free use.
This is another gray zone since the Bitcoin logo was released in the public domain. It is another legal gap with top corporations protecting their trademarks by challenging at court any unlicensed use of them. For Bitcoin Cash, most logos are also public domain on GitHub.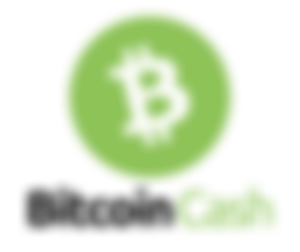 (source)
Avoid using the fancy representation of logos on Shutterstock and other websites, since these are always copyright protected. The images are for sale on this website (and similar sites) and are not free to use.
Also, we should always avoid using artistic content as the lead images we often find in the crypto media. It is content definitely protected and they don't grant permission either.
The copyright to Ethereum's logo belongs to the Ethereum Foundation and any legal use of it requires permission.
The Ripple logo and trademarks are copyrighted, but the XRP logo is open source and free to use.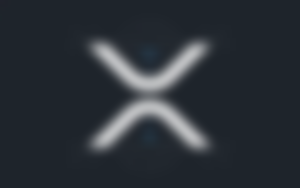 Ripple is a private company, and XRP is the token name. As Ripple suggests, especially during its legal battle with the SEC, Ripple and XRP are different entities.

We can edit images using various online tools for free. Visual Watermark is one I've found to be a fast and easy approach while Canva is also great, offering more effects, animation, and settings. Another amazing free tool is the website Photokit. It presents various options to change styles add effects and make our images unique and appealing.
Visual Watermark is the most user-friendly, offering the bare minimum. Canva has some options for free, but the best require buying the product. Visual Watermark is the best entry point you need to add text or images to another image. It can be used with all sorts of file extensions (svg, webp, jpg, png, etc.). It is also the fastest one to learn and use, always giving a decent quality outcome.
It offers grid lines so we can position other images and logos perfectly, but it doesn't have the effects other editors give.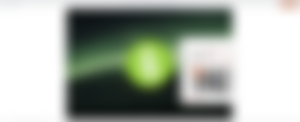 (source)
I am using Visual Watermark's free edition for a few months. It has been the fastest method that sometimes brings amazing results.
Photokit has often helped me but I am missing the grids on this website. (the lines that help us position objects and images when added as overlay). It could be an option requiring payment. The blending options didn't excite me and found them not to be helping for the reason I wanted to either.
Although photokit offers some cool effects we can experiment with as the Warp effect:

(background image from Unsplash)
The result is amazing but I couldn't find grid lines on this website so I am not sure if the BCH logo is centered as I would have wanted. The Warp effect is pretty cool, though.
We can also resize to fit various platforms using this online app: promo.com. Users of social media can upload and resize images for the purpose they intend to use them.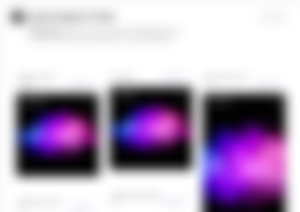 Canva is awesome, and even with just the free-to-use options, we can create some incredible images, banners and even animate them. (see gif at the bottom for example).
There are multiple options today offered for free and as bloggers, we can fully utilize them to enhance our articles and make them more attractive.
It is probably the best editor, mostly because of all the guides and information available online. It is also not free but has to mention it as I have previously worked with photoshop and the results were always fantastic.
Basically, with photoshop, even without skills we can search the web and find a guide about the options we should use to bring into our picture the outcome we have in mind. It is not easy to learn Photoshop, however, users that gain experience can do wonders after some time. I have used photoshop in the past and with this approach of asking google, I found guides helping me edit pictures the way I wanted to.
It also comes with plugins that most times will be available for free.
Finally, photoshop will soon offer a "prepare as NFT" option that will provide a certificate of authenticity to the artist and present it to marketplaces.

The image size for the Twitter profile banner is 1500x500.
The Twitter banner is the image located on the top of our profile. I wasn't very aware of dimensions requirements, but later did some research on this and will bring you the exact requirements for Twitter.

(Background by Pixabay )
A Twitter profile banner spot needs to be at the size of 1500x500 pixels. Otherwise, it will give the option to the user to adjust the image and select part of the surface of the image.


(Background by Unsplash)

(Background by Unsplash)

As with all editing software, the paid version will offer full functionality. Still, I found the free versions of all these services to include more than just the basics a blogger could ask. For professional image editors, the paid versions will certainly bring better results.
I don't have adequate experience in image editing, but I think these tools have been of great help so far.
As an average blogger myself, I use these tools quite often and I think the outcome is better than what I expected. 
Any blogger can still use an image from Unsplash without any editing, but with a little more work, that will not take too much of our time, we can offer a better visual result.
Copyright is also an important concept we should all be aware of when using online images. I've previously explained how to handle copyright with this article: Copyright And Content Creators - What You Need To Know.
Readers can understand how to handle copyright and the mistakes made while blogging, or creating content of any kind, and the dangers copyright strikes can bring to a content creator's work.

Cover Photo: by TheDigitalArtist on Pixabay (modified)
---
DISCLAIMER: All material published in this content, is used for entertainment and educational purposes and falls within the guidelines of fair use. No copyright infringement intended. If you are, or represent, the copyright owner of material used in this article, and have an issue with the use of said material, please send an email.

No financial advice intended.
---
Follow me on:
● ReadCash ● NoiseCash  ● Medium ● Hive ● Steemit   ●Vocal ● Minds ● Twitter ● LinkedIn ●Reddit ● email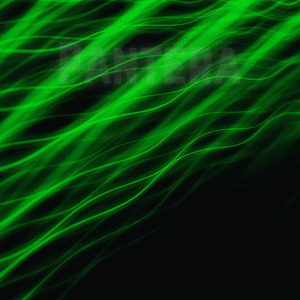 Don't forget to Subscribe and Like if you enjoyed this article!