Celsius Network: A Crypto Custodian With Multiple Red Flags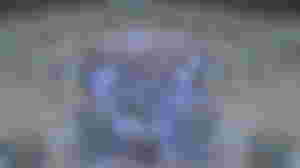 On numerous occasions, reports appeared on the news supporting the case of an insolvent and dishonest fund.
Multiple publications have called Celsius operations a Ponzi scheme, as the lack of transparency, and the business model of this platform seems to be using controversial and unconventional means while also supported by a nefarious business in the crypto field, Tether.
Recently a connection between Celsius and funds heavily shorting Bitcoin Cash was revealed, marking the hostility this platform represents to part of the cryptocurrency industry, unlike its proclaims.
Not everything is rosy in crypto. We observe numerous funds active lately in crypto investments (usually not completely related to crypto), which are willing to see the whole crypto market crash and burn instead of supporting the organic adoption and the use case of cryptocurrency.

"If you are lending Bitcoin Cash to Celsius, you are handing over your BCH to the wolves that plan to short Bitcoin Cash and sustain a low price for years."
With a previous article we partially examined Celsius and its relation with BCH shorts although, it is not the only platform lending with low-interest USDT to funds.
We already know that Celsius is in the process of withdrawing from the US after receiving multiple cease and desist letters.
Celsius is about to completely withdraw from the US market after it received multiple Cease and Desist letters since September 2021 from security regulators of several states (New Jersey, Kentucky, Alabama, Texas, NYAG), and eventually failed to comply with providing convincing information on its investment strategy.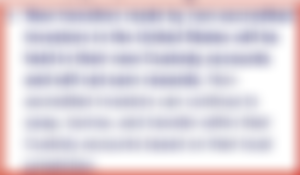 Following the regulative action taken against Celsius, on April 11th, 2022, the company announced it will comply with the US regulation and stop offering its services to new customers in the country.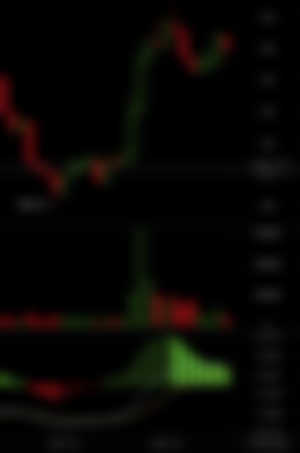 The result was this. On April 12th, a massive upside price movement for Bitcoin Cash was spotted, during a time when the rest of the cryptocurrency market was slightly dropping.

BCH went from $290 up to $350 (+12%) in no time as Celsius shorts were closing and created the short squeeze.

Right after this announcement, massive shorts closed and Bitcoin Cash price rallied. (more info).

So, shorting BCH bots didn't malfunction as some of us suspected, but a small short squeeze took place as Celsius shorters had to close their position, and withdraw to pay back the lenders at the Celsius platform.
Can we remember another cryptocurrency platform receiving multiple cease and desist letters by the US authorities in the past?
This was the infamous Ponzi scheme Bitconnect.

Celsius is Currently Operating as a Technical Ponzi Scheme

"the revenues are not currently sustaining the business...

Ask yourself if a regulated fiat money business would be allowed to Ponzi-out for a while until their revenues caught up with the returns they were paying."

(source)
There is limited information on the dealings of this company (Celsius) on the internet.
Some reports claim Celsius holds 20 billion in value of coins from all those staking but the lack of transparency prohibits us from understanding how the staked tokens are used.
Research delivers diverse results with some of them definitely considered red flags.
Celsius seems unable to handle any customer service requests leaving its customers waiting for months for a simple transaction.
And the Celsius business model shares similarities with Carlos Matos popular meme-Ponzi as we find online various articles explaining the relevance:
It all begins with an admission of Alex Mashinsky (CEO of Celsius) on Tether's business model.
stablecoin giant Tether is now issuing its dollar-pegged cryptocurrency in exchange for cryptocurrencies like Bitcoin and Ethereum. (Oct. 2021 -source)
"If you give them enough collateral, liquid collateral, Bitcoin, Ethereum and so on . . . they will mint tether against it,"
However, Tether is not in question in this post but we examine the public information available online concerning Celcius. Still this was a required introduction, since the Tether ties with Celsius are quite strong (Celsius Reportedly Borrowed $1B from Tether with Bitcoin as Collateral).
A previous executive of this platform was Cohen Pavon.
According to Cohen Pavon, the shift to the U.S. was promoted by the recent regulatory uncertainty in the U.K. for crypto companies. "We came to the conclusion that the U.K. is not the most stable place for Celsius in terms of regulations and geopolitical perspectives," he said. (Cointelegraph)
So, Cohen Pavon was lambasting the UK regulators at that time, claiming the UK was not a stable place, moreover, for some "unknown" reason mentioning the geopolitical perspective! Still, even this nonsensical use of words is not the reason Pavon is mentioned in this article.
Cohen Pavon, according to sources was the Chief Revenue Officer of Celsius.

Relevant enough, is also Yaron Shalem, Celsius's former CFO (Chief Financial Officer).
We need to take a trip to the past at this point, and revisit the glory days of ICO scams and pump and dumps of the 2017 bull circle that ended in January 2018.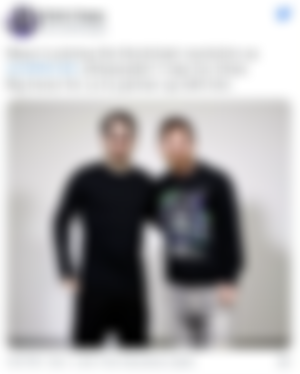 Moshe Hogeg is already a known name in crypto but probably not to those who joined the crypto field in 2018.
I previously published an article mentioning this individual and an infamous cryptocurrency scam called Sirin Labs (read more).
Yaron Shalem, ex-Singulariteam VP and former CFO of Celsius, and Saga founder Ido Sadeh Man among 10 suspects nabbed for aggravated fraud, money laundering, embezzlement (source)
Celsius denied any involvement (of course) and provided this excuse:
Celsius Network has stressed that Shalem's alleged offenses are unrelated to his period with the firm; it said he was suspended when Celsius learned that he was being investigated and is no longer employed by the firm.
Not screening the background of employees, is a red flag of its own.
Still, it gets worse:
Most of the suspects are linked to Hogeg, 40, the famously flamboyant owner of the Beitar Jerusalem soccer team, who is also suspected of sex trafficking and statutory rape. The other men are suspected of financial crimes but not sexual offenses.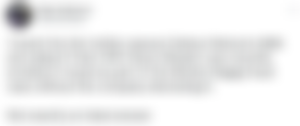 (Twitter)
One might think that sometimes a company can't really know the history of an employee and is excused when one of their executives is facing multiple scam accusations by authorities.
How about when this is two of the high-level executives of the same company, though?
Is this the same excuse again? Under which procedures is this business hiring its executives anyway?
Especially when the whole company is based on just a few individuals running it, and a limited number of employees since it probably outsourced any customer service operations.
"Celsius' Chief Revenue Officer Launched a Business With a Convicted Money Launderer" - CoinDesk
Roni Cohen-Pavon is the second high-ranking Celsius executive to be named as a result of an investigation into alleged crypto fraudster Moshe Hogeg.
A probe into Cohen-Pavon found he'd registered a company in Israel with Eliran Oved, a convicted money launderer who spent a year in prison in Israel for running an illegal gambling website, Play2bet.com, between 2004 and 2008, the Times of Israel said.
So, not one, but two of the executives of a platform suppositively managing 20 billion dollars worth of cryptocurrency are already under investigation for criminal financial activities (scam accusations).
Facing one scam accusation on executive level is already difficult for a company to manage.
Still, having two similar accusations out of a possible ten individuals managing this company severely reduces the company's image to its investors and clients, and eventually deteriorates chances of long-term survival. 
Roni Cohen-Pavon is still featured as a CFO of Celsius, however, according to WSJ, Rod Bolger succeeded Pavon, who was now supposed to be an interim CFO for the company.
"Mr. Bolger succeeds interim CFO Roni Cohen-Pavon" (WSJ)
This is probably a surprisingly positive move but does not erase everything else.
The biggest crypto lending company is a massive ponzi scheme
I suggest reading this article. It covers in-depth main points we are missing from the Celsius operations.
According to rorodi, Celsius has never been audited. The crypto firm audit by Horizen doesn't even make sense to pay for when this operation is supposedly a regulated financial organization lending funds to institutions and accredited investors.
It all gets really weird, though, when the explanation of the business model, is expressed in these terms:

This makes sense, doesn't it? I mean, we hate the banks, the banks screwed us all over since 2008, so, Alex Mashinksy is our guy.
Just ake control of our money. We don't need private keys.
We just need to replace the banks with another bank.
What an approach. These are textbook phrases to attract gullible investors.
A crypto-bank paying us the rewards banks are keeping to themselves!
We give back 80% of what we make back to the community.

When I was a child banks used to also give you 10%, now they have figured out that they don't need to.

If you look at their earnings report you will see that they also make 10% ROI per year.

We are the real robinhood!!!
Well, all these could easily be quotes used by Carlos Mattos in a Bitconnect conference.
More similar marketing phrases follow, all designated to attract cryptocurrency holders that have received the message we send against the bank cartels, but are still beginners in this field and haven't realized how exactly some hawks will appear to present them with an even worse alternative than the banking establishment.

There have been quite a few promoters of Celsius, with everyone completely failing to perform due diligence.
Some completely ignore the concept of due diligence and seem addicted to promoting Pyramid schemes, though. Anyway, shady individuals can claim anything, and we can't proceed with interacting with every one of them.
A network of shills attracts cryptocurrency holders offering dubious reports on profitability.
Saying it's all safe reliable and anything, is not an honest approach, yet this is how all these CeFi companies are presented for years. Safe and sound, until they collapse and money is lost.
No exchange or centralized crypto platform is safe. This is the honest fact to explain.
You are not the owner of the crypto you deposit on any of these websites, and there is no guarantee you will ever receive your money back. There is no guarantee you will receive the money you invested.
In case anything happens, the most likely outcome is investors will lose their money.
And this happened so many times before, it is not just a warning, but a fact. Passing ownership of your crypto is the main danger to completely losing your crypto.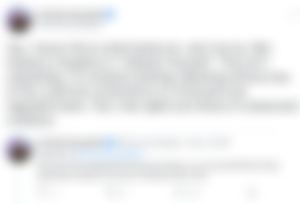 While this Twitter user is often accusing wrongfully the cryptocurrency field and completely ignoring the use case and innovation, I still agree with certain points, that crypto critics often make. Such as the greed of some operations that seem to have an obscure purpose and deceive the public concerning their intentions.
BadgerDAO suffered a hack that reportedly affected Celsius by $50 million in December 2021. Coincidentally almost all the Celsius negative news and reports all appeared in xQ4 2021. (source).
Celsius proceeded with identifying the stolen funds, however, it conveniently claimed no responsibility since these were Celsius DeFi wallets as the second comment on this thread suggests.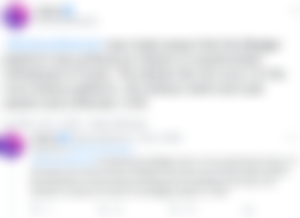 A comment on this threat questioning Celsius ownership, receiving no answer:

As usual, the shill accounts on Twitter perform PR at a disgusting level:

This happened in June (2021) and presents information to consider together with the rest negative publicity around Celsius.
Custodian Prime Trust has given cryptocurrency lending platform Celsius Network 30 days to get off its platform, citing "red flags".

A person familiar with the situation, who did not want to be identified because of the sensitivity of the matter, said Prime Trust's risk team was concerned about Celsius' strategy of "endlessly re-hypothecating assets.".

- CoinDesk
Probably 1.25 APY is not even considered by Bitcoin Cash investors, and if they consider staking their BCH, there are platforms offering better rewards.
However, all these platforms are accepting the staking of coins, increase liquidity and lend with low yields USDT and other stablecoins to funds that short cryptocurrencies in cryptocurrency derivative exchanges.
"Celsius may lend out your collateral to institutional investors"
The same is with the rest centralized platforms staking BCH. Staking comes with a cost, since the funds that borrow from Celsius are those shorting BCH.
THERE IS NO PASSIVE INCOME
Forget any claims ever made that you will "earn" passive income.
Get a job instead if you are looking to make money or invest your money and build a portfolio undertaking the appropriate risks.
You invest and take risks. This is how income is made. You are not entitled to royalties for the rest of your life because you staked coins.
Eventually, after years of trying to create passive income sources, you realize none of them work.
Do you want to take years to realize this, or do you want to learn it once and for all today?
There is no passive income but you can certainly suffer passive losses.
Those that will earn from your money will take risks, they will short assets heavily on derivative exchanges and take their chances. These investors though have a very different approach and will never be held liable to the losses you will suffer.

Celsius capitalizes on all the above. Its business plan currently survives with massive billion-dollar Tether prints.
With all the aforementioned red flags available online, it becomes clear that Celsius should be considered a high-risk platform.
However, this statement is a personal opinion, and anyone should perform their own research when investing their crypto or funds on any platform.
This post covers part of the negative online publications against Celsius.
There is a reason centralization fails time and again. It demands trust. Celsius may be exploring DeFi too, but it only acts as a custodian, in control of the funds.
Cryptocurrencies were invented to reduce trust and create a world where we are in control of our funds, not a fund manager, not a banker, and certainly not a platform acting as a bank and claiming to be Robinhood.

Cover Photo: by " Shubham Dhage" on Unsplash (modified)
---
Copyright Disclaimer:
Material published in this content, is used for entertainment and educational purposes and falls within the guidelines of fair use. No copyright infringement intended. If you are, or represent, the copyright owner of images used in this article, and have an issue with the use of said material, please notify me.
Posting on:
● ReadCash ● NoiseCash  ● Medium ● Hive ● Steemit   ●Vocal 
● Minds ● Twitter  ●Reddit  ● email  ●telegram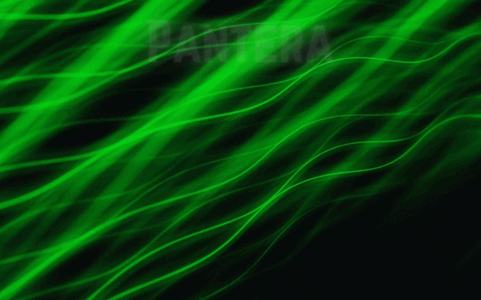 Don't forget to Subscribe and Like if you enjoyed this article!