Boost Your YouTube Account With CashRain!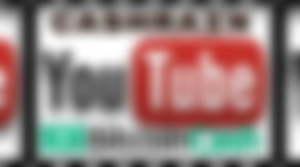 CashRain is a community service that helps improve account stats in social media and online platforms.
Kim Dotcom's new killer app serves communities of content creators and influencers by boosting content and assisting in growth and reach.
We explored Cashrain in several stories in the past, but we never examined the effect Cashrain has on YouTube.
In this story, we test the effect of Cashrain with a new YouTube account with almost no subscribers and analyze how far Cashrain can propel our relatively new channel.
There is no platform similar to Cashrain that fosters a stronger connection between content creators and their communities.
A solid, professional platform by an internet colossus (Kim Dotcom) and other experienced developers.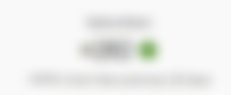 Cashrain enables booster services on social media and video content platforms like Twitch and YouTube.
I have had the Ex Cathedra account on YouTube for a while with just two followers, and only recently published my first full video on this account.
Cashrain does not contain any other YouTube task than a sub. No task will ask to watch, like, or comment on a video.
We use Cashrain to advertise our YouTube and Twitch channels.
After the Cashrain ends, if our new subscribers feel our channel contains a reason to stay, they will not unsubscribe but will encounter our videos on their YouTube feed often.
The results of a Cashrain worth $1 in Bitcoin Cash:

In just 40 minutes, my channel reached 100 subscribers!

With only eight hours left for the Cashrain to end, my channel gained an impressive 275 subscribers, going from 2 to 277!!!

However, around 20% of these followers will not care for the content and will unsubscribe immediately.
Right after the Cashrain ends, we should expect some people to leave since they will probably not be interested in our channel.
Still, about 80 to 90% will stay subscribed.
SEO and quality will allow content to last longer on Youtube, perhaps even for several years.
Cashrain is a boost, another tool at our disposal with minimum cost.

My Cashrain was only worth just $1. At this early stage, probably even less could have had similar results.
New and older content creators on YouTube can test Cashrain and its features.
I have also tested Cashrain on another YouTube account with a $20 task and obtained more than 600 subscribers, although around a hundred of them unsubscribed after the rain expired.
It is still early to measure the platform's full potential, but we should be optimistic that sooner or later, these numbers will improve significantly as users of the platform increase.
Cashrain uses Bitcoin Cash, a top cryptocurrency executing transactions instantly with low fees (lower than a penny).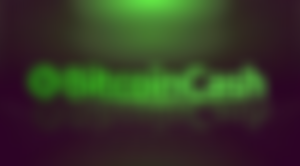 Bitcoin Cash is a technologically advanced blockchain. Probably the best option for peer-to-peer transactions, with vast non-custodial infrastructure and an entirely secure and reliable network.
Bitcoin Cash expanded into smart contracts with the 2023 upgrade, CashTokens, which enables NFTs, tokenization, DeFi, and various other developments.
Cashrain can be a valuable tool for beginners and experienced video content creators on YouTube.
The Cashrain-Bitcoin Cash combo offers a professional tool to support content creators to kickstart their career or boost the presence of experienced video creators and streamers on YouTube and Twitch.
Of course, what matters is distributing great content, and all numbers will eventually grow (not on every platform, but at least on YouTube).
However, users may take years before discovering content creators that deserve better reach and attention.
Several examples exist. I follow YouTubers that take years to reach even 1000 subs, but clearly, they deserved it from their first upload. They achieve it with enough effort and consistency, and some of them today even have 100K views on every new video they create.
Cashrain gives a small boost. Consider it a marketing tool that helps us reach more people at an insignificant cost.
You get a competitive edge that could last more or be ephemeral depending on the quality of the content.

bitcoincash:zr4nz4jv6jtf7q5tul8dy9j58u24pwawxsm0hh8hwz
Donations (BCH): tipb.ch/Pantera
Subscribe on my YouTube channel: @panteraCrypto
Cover Picture by Pixabay (modified)
● read.cash ● noise.app ● Cashrain
● LinkedIn ● Twitter ● Me.dm
● Medium ● YouTube
Don't forget to Subscribe and Like if you enjoyed this article!