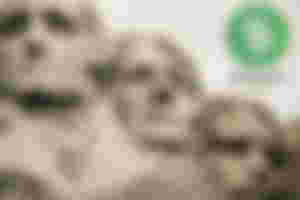 On July 4th, 1776, thirteen colonies of America declared independence from British rule.
This is the Independence Day that gave birth to the United States of America and all Americans and is celebrated throughout the country.
Happy 4th of July to all American friends, have fun celebrating today!
Back in the Bitcoin realm, we also have our Independence Day. The Bitcoin Independence is celebrated each year on August, 1st!
This was the day in 2017 when Bitcoin was liberated from the bonds of Blockstream. This company though had already managed to hijack the brand name that was the only feature of Bitcoin that ever mattered to them.
1st of August, 2017 is the day of the Bitcoin fork that gave birth to Bitcoin Cash.
BCH was created that day and proceeded with an increase to the block size putting an end to years of discussions of the blocksize debate and moving forward to the future.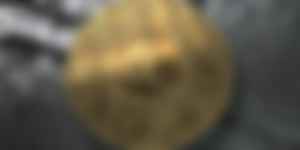 As with the American Declaration of Independence, it was the brave developers and part of Bitcoin's community that denounced Blockstream's ruling for its centralization of development and desire for control.
On the 1st of August, 2017, a glimmer of hope appeared.
It would demand years of struggle and fending off attacks, slander, and censorship but Bitcoin Cash overcame all difficulties. It became the new vision for a Bitcoin that scales and works to meet mass adoption.
The Bitcoin Core failures and multi-year inactivity and indecision led to a Bitcoin that is currently crippled and unable to service any kind of increased user base.
The centralization of development with devs under Blockstream's payroll, as well as the control of almost all cryptocurrency communication channels, was a strategically executed plan to reduce the rapidly expanding Bitcoin effect.
Bitcoin was rising as a different form of money and increasing its appeal. In e-commerce, it was becoming accepted by big corporations and its influence was expanding so rapidly, that the banking cartels had to think of ways to put a stop to its expanse.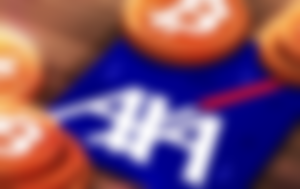 Blockstream Ceo Adam Back was reassuring everyone for years that the block size will increase in steps, but this was just an excuse to stall, buy some time, and reduce the community dissatisfaction, which was overwhelmingly supporting Bitcoin to scale and reach mass adoption as a currency.
The fact was that Blockstream's led coalition was only interested in promoting sidechains, running on top of Bitcoin. These sidechains would ensure centralization and private/banking sector realization of achieving network control.
Bitcoin became Bankcoin, this way it was a success for Blockstream and a personal achievement for Adam Back.
Stalling innovation and development and leaving a carcass of Bitcoin being subject to manipulation and banking control.
Meanwhile, the real and independent Bitcoin network (Bitcoin Cash), forked out in 2017. For four years BCH has been developing into a robust blockchain that managed to uphold high decentralization levels, increased security, instant transactions, and contained fees at low levels (on average below $0,01).
"The excitement, spirit, and the revolutionary concept of digital currency is alive and goes along well with Bitcoin Cash.
Bitcoin Cash, proven in 2021 what was already theoretically known, that Bitcoin could scale on-chain, and any layer-2 (LN, Liquid) was never a solution to the scaling debate.
The number of transactions on the Bitcoin Cash network surpassed those of Bitcoin, and fees stayed at less than one penny average levels.
Moreover, the BTC network was once again exposed for its inability to scale, since fees reached an astronomical average of $60 per transaction.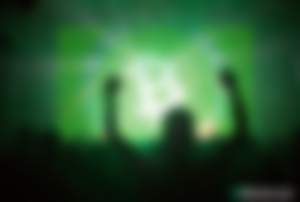 We celebrate this year on the 1st of August 2021 the fourth anniversary of Bitcoin's independence.
The Bitcoin Cash community had its ups and downs, with splits and members that followed another path, however, it always rises stronger from these challenges.
Today the community is working together having in mind to explore all possibilities and advance with developments that could help Bitcoin Cash become more recognized, increase in user base and utility and proceed to the new era of digital decentralized finance.
Bitcoin Cash is the network that could replace the monetary system of El Salvador, in just a day without questioning and without the need for Blockstream's liquid network (see: Blockstream Proposes Digital Blockchain Bond for El Salvador) or Strike's custodial wallet.
Bitcoin Cash doesn't require a second layer to be developed to function properly. There will be layer-2 based networks, but for purposes to cover certain niche opportunities that appear in the online world.
Bitcoin Cash is ready to develop further and the main strength, the efficiency of its network, can be used for opening into smart contracts functionality and advance with decentralized finance.
Bitcoin moved forward with the 1st of August 2017 Independence Day Fork and left behind all the weaknesses that still hunt BTC up to this day.

---
Image of the day: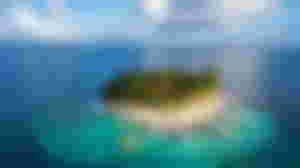 Notes on the lead image:
I mean no disrespect to the USA founding fathers with this image.
If you feel this is in any way innpropriate, please comment and I will replace its ASAP.
Images:
Lead & First Image from Unsplash
Bitcoin Cash (2nd) Image from: The Currency Analytics
Third Image (AXABTC) from: Hive
Fourth Image from: Bitcoin.com
Image of the Day from: Guide To The Philippines
---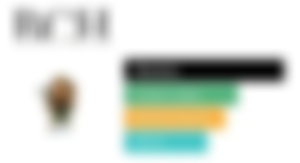 Writing on these platforms:
● ReadCash ● NoiseCash  ● Medium ● Hive ● Steemit   ●Vocal ● Minds
Also, active on:
Shout Out to my Top-3 Sponsors: