Bitcoin Cash In 2023: A P2P Economy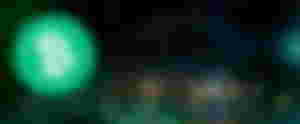 2023 will present plenty of new developments that will enhance the Bitcoin Cash network and expand P2P Cash adoption rates.
We expect good news from the legal tender procedures set in motion by the Prime Minister of St. Kitts & Nevis, Dr. Terrance Drew, and member of the parliament of Sint Maarten, Rolando Brison.
Moreover, St. Kitts examines the possibility of establishing a mining facility for mining Bitcoin Cash. 
The Bitcoin Cash Conference of 2022 held in St. Kitts also portrayed news on the development side, as Cash Tokens will herald a new age of UTXO-based smart contracts, transforming the Bitcoin Cash network into a P2P Economy.
The Cash Tokens upgrade will proceed in May 2023 and open the way for developments in fields blockchains so far ignored.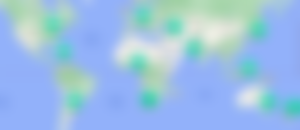 Even during these difficult times for the crypto industry, Bitcoin Cash does not stop building the future of finance.
Tens of thousands of merchants accept Bitcoin Cash worldwide, a brand recognized globally for the efficiency and permissionless nature of the blockchain.
Supporting tokens on the Bitcoin Cash blockchain allows BCH to capture a little portion of the value created by each token resident, resulting in an increase in BCH demand.
Cash Tokens will enable tokenization on the powerful Bitcoin Cash blockchain. While tokens and NFTs will apply, this will only be a small part of the capabilities after this upgrade with prediction markets, CeFi transparency, and identity systems.
"Cash Tokens" is going to give us efficient, on-chain, global, permissionless, trustless markets.
Decentralized crowdfunding service Flipstarter is a unique example of why Bitcoin Cash works in removing the middleman and delivering financial freedom. We find no similar application developed by any other cryptocurrency community.
Platforms like Noise.app and read.cash, sustain and increase the online adoption of Bitcoin Cash. The transactions recorded for two years by these two Bitcoin Cash apps and the number of new users and loyal fans they produced are exceptional and will last for several years. Automated tips may have been disabled until further notice as the bear market strikes all cryptocurrency-related businesses, but the value these two platforms generated for Bitcoin Cash was crucial.
Cashrain, even in its beta version, presents another unique tool in the Bitcoin Cash ecosystem that we expect to grow massively when it is officially launched.

Another outstanding app, the gambling/gaming platform bch.games is growing in userbase, generating thousands of transactions daily.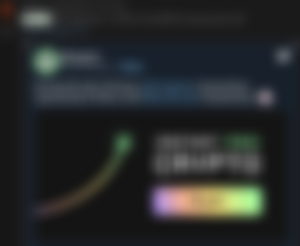 CashFusion increases privacy and delivers fungibility, and we expect more developments in the privacy field, with Chris Troutner designing a secondary Coinjoin privacy tool for Bitcoin Cash.
New financial tools like BCH Bull offer true DeFi utilizing Anyhedge, by General Protocols.
Bitcoin Cash wallet app Paytaca explores the vast potential of the Philippines market promoting Bitcoin Cash payments.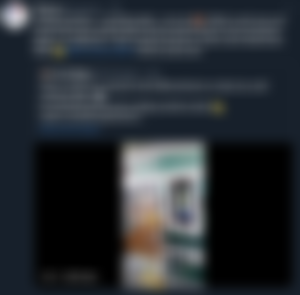 Bitcoin Cash Wallet Zapit integrated Bitcoin Cash payments with India's UPI payment network, opening up Bitcoin Cash for millions of merchants: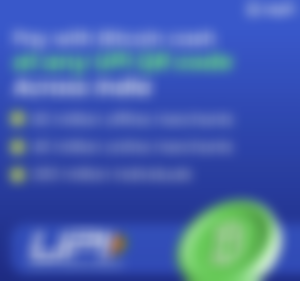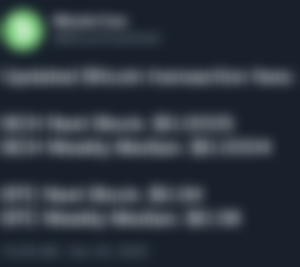 Bitcoin Cash establishes a decentralized economy, at a time custodians and third parties that infiltrated the crypto space collapse one after another.
Bitcoin Cash runs 24/7 with no central team in control of developments.
The Bitcoin Cash blockchain supports financial freedom and inclusion for everyone, with low fees and fast transactions.
Transaction fees are negligible, allowing anyone in the world to access modern finance without having to worry about transactions stuck for days or fees reaching $50.
With the May 2023 upgrade, Bitcoin Cash becomes more than a permissionless P2P Electronic Cash system, as it evolves into a P2P Economy.

● read.cash ● noise.cash ● noise.app ● Medium ● Hive ● Steemit ●Vocal
● Minds ● Publish0x ● Twitter ● CashRain
Also visit my second Medium profile: Ex Cathedra and delve into the unknown!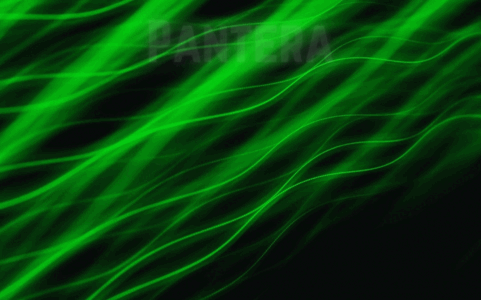 Don't forget to Subscribe and Like if you enjoyed this article!