BCH Guru: Here's What You Need To Know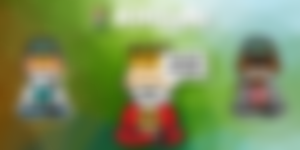 The BCH Guru NFT collection completed the first phase of sales within a day.
The first BCH Guru NFT (with tokenID: 1) was sold on TapSwap for 21BCH (~$2400), showcasing the NFT volumes potential on Bitcoin Cash.
We now anticipate the second stage of NFT sales and expect BCH Guru to fulfill the promises and roadmap.
BCH Guru is not a simple NFT collection but intends to bring significant developments in Bitcoin Cash once fully funded from the NFT sales.
The project met immediate support from a part of the Bitcoin Cash community, so we can assume it exhibited its intentions and commitment.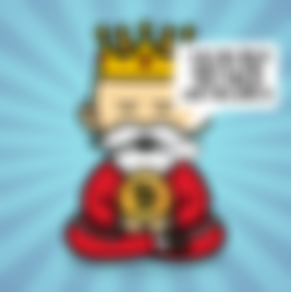 BCH Guru released a unique collection of NFTs backed by the commitment to develop a predictions market.
BCH Guru does not support Web3 connectivity (at this stage), and the sales are not utilizing a contract mint.
The developer minted the 10,000 NFTs and provably burned the minting token on tx: 7b97c02e171b7805f46c3ee7ec2c1240505c176e613c50417700bcc15d1faa02, proving that no further NFTs than these 10,000 will exist on Bitcoin Cash (Proof of burn).
The mint of the 10,000 NFTs and the first wave of sales was a fair process of a first come, first served fair launch regarding the NFT numbers (token ID).
To purchase an NFT we first have to generate a Cashtokens address using one of these three options that currently support CashTokens on Bitcoin Cash:
When using non-custodial wallets it is advised to locate and securely store the private keys or the secret phrase, as without the keys we will lose access to our crypto.
To purchase BCH Guru NFTs, we have to enter our BCH CashTokens public address on the website and select the amount. We can pay using any wallet by scanning the QR code that appears.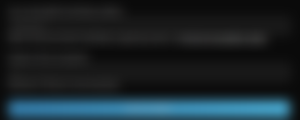 The first 2000 NFTs (out of 10,000 total) sold out in less than 24 hours.
12 cryptocurrency assets are included:

Bitcoin Cash (BCH), Bitcoin (BTC), Ethereum (ETH), Binance (BNB), Litecoin (LTC), Cardano (ADA), Solana (SOL), Avalanche (AVAX), Dogecoin (DOGE), Shiba Inu (SHIB), XRP, and Monero (XMR).

Approximately 80% of Gurus will be holding an Bitcoin Cash crystal ball, and the remaining 20% split between the other 11 assets. This means that non-BCH assets will be rare, making up approximately 1.8-2.0% of the Gurus each.
The Guru system includes an engaging collector's edge that requires holding several different Gurus. These combos we expect they will apply in the predictions game.
After each series of sales ends successfully, BCH Guru will release rarity stats.

We should expect the announcement with the rarity traits for the first 2,000 NFTs soon.
With BCH Guru's inbuilt collection viewer, participants can enter the CashTokens address containing their NFTs to view the NFTs and stats:

According to BCH Guru's collection page, the stats that hold the most significance are:
Lowest Guru Number

12 Different Assets Included (BCH, BTC, ETH, etc.)

11 Crystal Ball Colours

3 Background Types (burst, gradient, scene)

20 Song Lyrics

The early bird gets the worm, and Guru # 1 was already sold for 21BCH. Still, rarity is scattered throughout 10,000 NFTs, and more factors besides the token ID exist, such as Gurus with lyrics, assets included, and background types.
There will be 5 rounds of sales in total with 10,000 NFTs.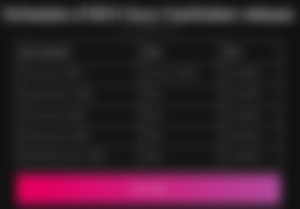 In total, the project requests 1400 BCH (~$159.000). Undoubtedly, this amount raises our expectations. Still, the target seems feasible given the support the project receives from the Bitcoin Cash community and the fair launch that exhibits a project with a long-term plan and ambition.
Regarding the structure of the five waves, BCH Guru noted on Telegram:
One of the reasons we are splitting the release process into 5 waves is that we learn from each wave. We have internally already debated the different ways we can do this over many different conversation for months, so we have settled on this strategy for the first wave. Things could change for subsequent waves.
Some options though, will guarantee the loss of investors' confidence and destroy the chances of success of a project.
A few points to consider:
1) If the price of NFTs is lower than 0.1BCH in any other wave, that will only disgruntle early participants.
2) Moreover the team should not use the BCH it receives to purchase its own NFTs and dump at a lower price at a marketplace. That would be destructive and will instantly cast doubts on the probability of success.
3) If the initial model does not work, the floor price participants could accept the previous price. Nobody likes losing money instantly, but getting even will not generate problems. If this team decides to begin sales of the second wave for less than 0.1BCH, it will be disastrous.
Nobody buys NFTs to sell them immediately at a loss. Whenever this happens it is always a greedy team behind.
However, this hasn't happened so far with BCH Guru. The fair launch and the current market action on TapSwap.cash indicates a team planning their next move with respect to investors.
The floor price of Gurus on TapSwap is almost 0.2 BCH (double the mint price of the first stage), with several NFTs traded at prices above 1 BCH.
Dozens of Gurus were sold for a price between 1 to 5 BCH.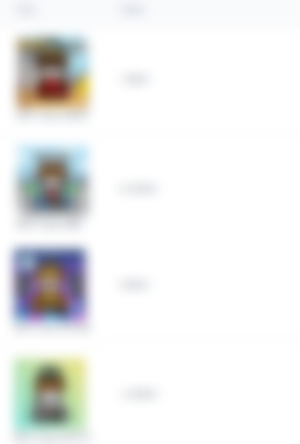 The CashTokens NFTs market is still at an early stage, and we can't tell if it will attract higher volumes in the future.
Yet, the indicator here is clear, the buyers of Gurus don't plan to sell off their NFTs but patiently expecting developments that will generate value.
The current stage with the five sales rounds is crucial for the continuation and success of the project.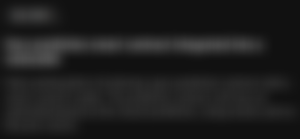 Utilizing General Protocols Oracle service (oracles.cash) BCH Guru will deliver a demo version of a gamified predictions market experience.

By the end of the year, the beta testing of BCH Guru's predictions market will begin.
Besides the predictions game, BCH Guru has more plans: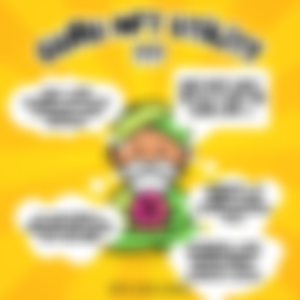 These include several extra perks for NFT holders in the predictions game, a DAO where NFT holders vote utilizing their NFT power, an airdrops service, and even dividends from the predictions market volumes paid out to holders of Guru.
I participated in the sales of BCH Guru NFTs, but there was no bias in my review, and as usual with NFTs, we should keep expectations low and wait for any promised developments to materialize. It can take several months before we can safely assume that a project on CashTokens delivered value to Bitcoin Cash.

Just a reminder, I have no connection, sponsorship, or agreement to advertise this or any other project. I write about new developments and analyze the investing potential while also mentioning issues and red flags that may or may not emerge.
Everyone should always DYOR (do your research) and invest accordingly.
The reasons I considered this NFT promising include i) the positive interaction and explanations by the Guru admin on telegram, ii) the support Guru received from the Bitcoin Cash community, and iii) the promise of developing a predictions market.
I liked the Guru clips, and my cat (Blackie) also loves the Guru song with the jungle beat.
While the first sales were successful, we still have to wait for the rest four rounds to estimate investing risk and a possible impact on Bitcoin Cash.
Relevant BCH Guru links:
Other links:

Lead Image on Pixabay, with Guru NFTs and logo
Also Read:
● read.cash ● noise.app ● Medium ● Medium ● Hive ● Steemit ● Vocal
● Publish0x ● Twitter ● CashRain ● Me.dm
Don't forget to Subscribe and Like if you enjoyed this article!