I am Osman Abdul Wahab from Ghana, Tamale.  A native of the Ghanaian language called Dagbani.
II started education late but thanks being to Allah I was able to cope with my studies. Of which I started my basic education in Future scholars in Savulegu. . Tiyumba M/A school was where I attended Junior High School and then proceeded to T.I. Ahmadiyya Senior High School to complete my senior education. I am currently at the University of Ghana studying Mathematical science.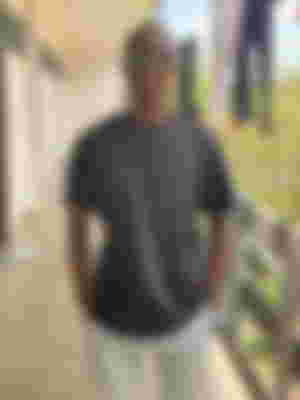 I have been a leader ever since I was in primary school. I started as a class prefect and later became the senior prefect of my primary school. In Tiyumba, I stood for Senior prefect, which I could not be because I lost to someone. I could not go in for the senior boy's prefect in T.I with the zeal of always being a leader. Ahmadiyya Senior High School but I didn't stop there. I went for a denominational leader as an Advisor for both the Ghana Muslims Students Association and Northern Students Association which I served to the end of my mantle.
I have many dreams which really wanted everyone to also have some. I dedicated most of my Junior school and Senior High school education to helping my colleagues in studies so that we all will one day succeed. I believe in the saying that "Alone you can go fast but together you go far". With that, I always made sure we are always equipped with our studies.
As I don't always study all the time, I have time for football, which I use to exercise my body and have fun watching. Hanging out with friends is what I enjoy most because I learn a lot from them. As they say "if u don't get a friend for life then u get a lesson for life". Of which both will be good to move on as an individual.
Experiences they say are the best teacher, I have experienced much in the life of which I don't want anyone to go through some of them. Me losing my parents and staying with other people's parents has thought me to love and have sympathy.
I am who I am because of so many factors and I thank Almighty Allah for that.
This is my introduction and I am glad to be here. Let's get interactive in the comment session.