Speed Thrills But Kills
Good morning!
I woke up early today. A nightmare is to blame. I still can't get it out of my head. This nightmare has something to do with what happened to my husband yesterday. But before I go into details, let me say, "How's everybody?" I have been away for a long time, haven't I? I got busy in the hive and this and that, lol!
Anyway, moving on with my story, yesterday, my husband got involved in a road accident. He was on his way back home to have lunch when another motorcycle passed him and took his lane. and then collided with my husband's motorcycle before colliding with another vehicle. The impact was so bad that the rider was thrown unconscious by the roadside.
Luckily, my husband only got bruises on his feet. He managed not to fall when it collided with his motorcycle. 
Here are some photos of the accident...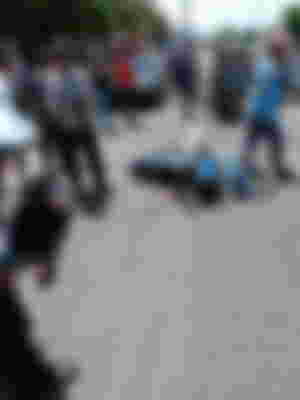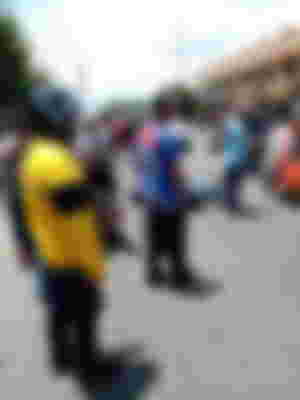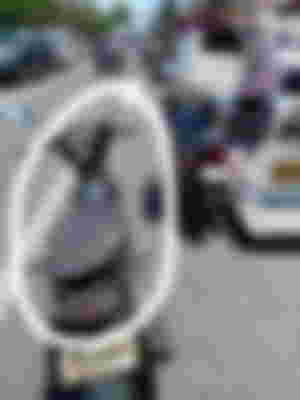 The encircled photo is my husband's motorcycle. He waited for the ambulance to arrive before he left the area. I was worried and mad at the same time when he arrived. I kept telling him before to stay safe and drive slowly, and then this happened. He said that it was not his fault. He was driving slowly because there was traffic ahead. And even the traffic enforcers let him go home without asking more questions about the incident. And they found out that the rider seemed to be drunk. 
I was so nervous that I dreamt about it, gosh! 
This is the second time that he has been involved in a road accident. The first time happened when I was still in the hospital. That one was more severe because he almost got crushed by a truck. Thank God for his good reflexes—he avoided it and only got bruises all over his body. I only found out about it a week after that incident. At that time, my aunt was taking care of me, so he did not go to the hospital until his bruises were healed. 
So I keep reminding him to drive slowly and be safe when he goes to work, but he told me this:
Kahit gaano ako kaingat kung ang ibang driver eh di maingat, andyan palagi ang aksidente.
Kayo na po bahala magtranslate kasi limited pa english dahil maaga pa, HAHAHAHA! 
---
So please, let's all be mindful every time we hit the road. Let's not just think about our safety but other drivers' and commuters' safety as well. 
Before I end this article, I want to share Koykoy's photo. This was taken just this morning. I let him sleep in our bedroom because my other cats bullied him. I hope this will give you positive vibes throughout the day.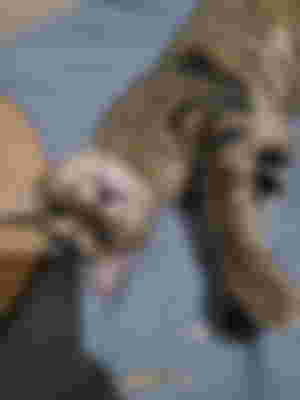 ---
6th Article of 2023
Date of Published; April 7, 2023
All photos are mine unless stated otherwise.