Sarcasm Monday #13 - SWAG, NFTs and Vanity Items
Today I will talk about SWAG, NFTs and Vanity Items. We all want SWAG ... we all like vanity items ... but what makes them special and why are they different. Why both are focal points of the Metaverse and how NFTs are linked to them? Wanted to do #13 about unfortunate events but I changed my mind and now I am going for glamor and fashion.
The SWAG, by definition, it's free so makes the owner feel rewarded by a community, project or company. The vanity item term started from games, like World of Warcraft, being given to items or gear that is purely cosmetic, not improving the player's abilities in any way. The real life vanity items are items or pieces of clothing that have a higher value for the owner. 
Vanity logo #13
NFTs can be both SWAG and Vanity Items, as most of the non-fungible tokens have a higher value for the holders then for people outside the Metaverse. POAPs are for me a prime example of vanity items, as the NFT shows the holder's attendance to an event, conference or a competition. How many POAPs you have?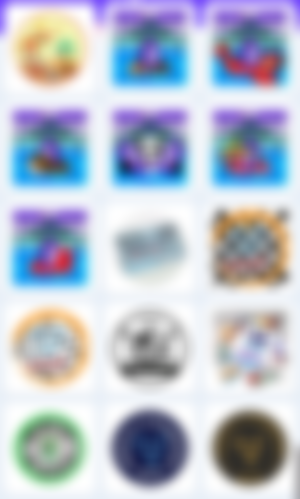 Are some things we do considered vanity title or achievements? For sure! I signed the Tally Ho Community Pledge and I may be eligible for future surprises as the Web3 wallet will continue the expansion and implementation.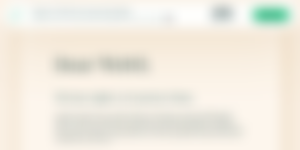 To be honest ... I am doing everything for myself ... and for my own glory! Kurt Cobain said "I'd rather be hated for who I am, than loved for who I am not!" and I live by the same principle.  Haters gonna hate so I will never bother to please them.  All that matters is WHO YOU ARE ... even if you wish to identify as a green bin!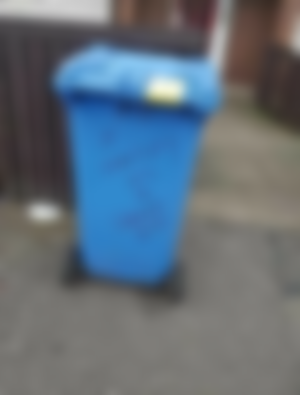 Keep your eyes on the prize and don't forget the main quest. Never give up you dreams to settle for side quests. Sometimes is hard and the temptation may be high ... but keep your focus on what made you start the journey!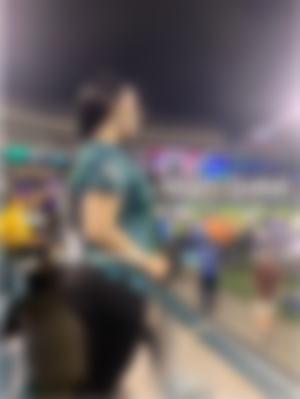 My main quest is to make Humble Tractors a sold-out collection and you can help me to achieve this dream! Still time to get some sweet Humble Tractors NFTs or KPI tokens from the two live giveaways! The first NFT airdrop for NFT holders is getting prepared ... as [Humble Tractors - Hey!] will soon be minted.   This collection will be limited to only 35 NFTs and will work on the first come - first serve distribution model. 
This offer is available until 31st of October at 8 PM GMT. If the numbers of Humble Tractors holders will not reach 35 by the KPI expiry date, then the remaining NFTs will remain in my portfolio. You can make me Hey-less if the sales go well!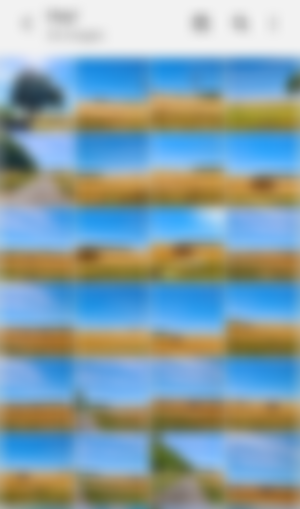 The second event is another raffle, even bigger then the September one! Every Humble Tractors holder will receive 1 raffle ticket per NFT, but new owners will receive 2 tickets in the draw. It's the perfect opportunity to get your tractor, or to get an extra tractor. 
The snapshot will be taken at 8 PM GMT on the 31st of October and the prizes will be sent as soon as possible. Be part of blockchain history! Be part of my social experiment!  Get a Humble Tractors!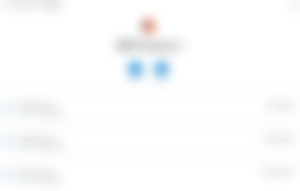 Not sure if Humble Tractors are the reason I spent so much time on Chrome or whom to blame for the time spent on Facebook. However, I am happy with 6 hours and 26 minutes of screen time per day!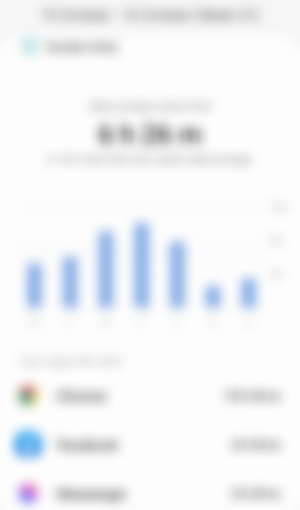 Are you waiting for the $ACX airdrop and looking forward to own the tokens distributed by Across Protocol? I have good news... as the Reward Page is now live on the Across Dashboard. It's time to check if you are eligible for rewards, and see how you can earn more $ACX tokens. Are you an Early Bridge User, or a Bridge Traveler? Are you suppling liquidity or referring  Across to your friends? Then you should be eligible for $ACX rewards! 
Read all about it in What is happening Across the Bridge: Episode 7 - The $ACX Reward Page is LIVE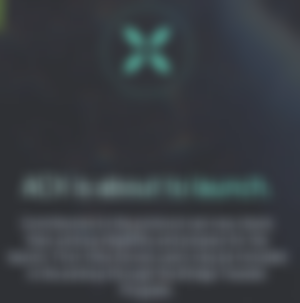 Today we celebrating a friend! We didn't planed this surprise drop and collaboration but it happened! We just dived into this and agreed on the details in few minutes.
The collaboration with Pets of Clark happened so we can properly celebrate Byron! In celebration of his birthday, myself and Pets of Clark have created a birthday card NFT for Byron. The drop is live!
Mint #1 has been sent to @ArtistByron , and mint #2 will be up for a 24-hours auction. Do you have what it takes to beat PVM in a Bid War? 
Read all about it in NFT Breaking News #31 - Pets of Clark & PVM Collaborated to Celebrate a Friend!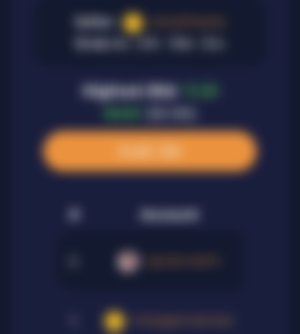 Every NFT collector should have this rare piece so go bid on Mint #2 or purchase one without the #BidWar hustle. All proceeds from drop and auction will be sent to Byron.
Mint #2 auction on WAX with me winning!
Happy Birthday 2022 drop on NeftyBlocks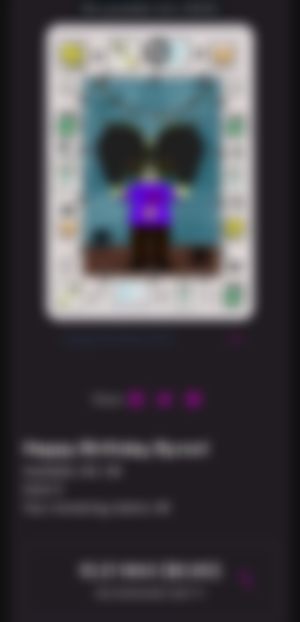 Are you running blindly in the pursuit of happiness or you are doing calculated steps. Call me dramatic but it's hard to settle for happiness, as many times we will realize that we had the happiness we where seeking but we didn't knew. Often we will understand too late that we had our happiness but we were driven by outside factors to seek more.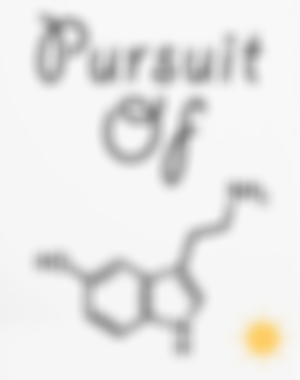 If you ask me how happiness will look like ...  I will tell you that will  look a lot like a Christmas day back in the 90s. The snow will start in December and will last until March, while the festive period will be full of visits at the extended family. The preparation for the big day will involve everyone, while cooking the menu was a true festival of colors and flavors. If you were born and raised in Eastern Europe you know exactly what I am talking about.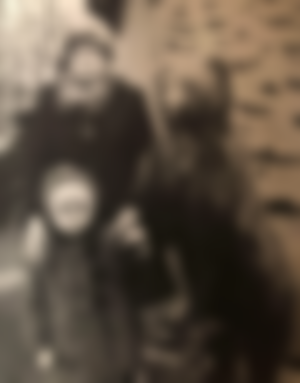 Every family is different but I am sure you know the vibes I am talking about, you know that the good times where those when we didn't had to worry about the adulthood issues. Every family is different but each has that "one" kid, and if you think your family doesn't ... maybe "that" kid is you!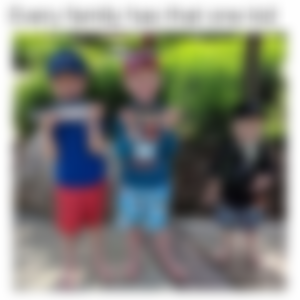 This will sound funny but I discovered this email 5 days after it was received. It's a big chance to miss emails or tags, as each morning I have about 1000 new notifications to sort out. Why so many? Imagine how many Telegram, Discord, Twitter mentions I get overnight, plus mails, messages and various DApps alerts.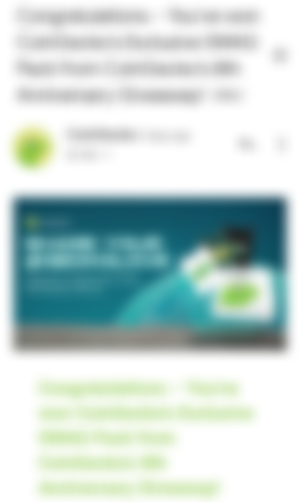 The first thought, as a crypto savvy veteran, was that this is a pro designed scam. I was carefully checking the sender's email, which was a no-reply address, and then accessed Coingecko through the app not from the link in the email. To my surprise ... the code worked and I ordered my "Swag in a box". Two weeks later I got this box delivered by the courier!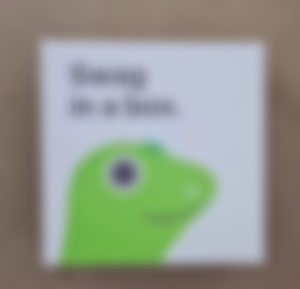 Big box and lots of items! I got 3 t-shirts, a foldable cup, a notebook, a tote bag and Coingecko stickers. Worth saying that I didn't really bought t-shirts in 2022, as the SWAG I got from various projects helped me to save some money!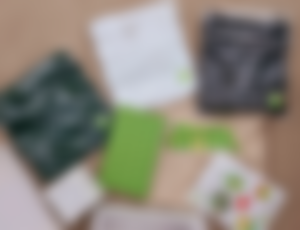 The t-shirts were all different, in message and color. The white one has "Coingeko Best Gecko" on the back, the black one has "DYOR", while the green one knows WAGMI! I know we gonna make it and I can wear that t-shirt under my Index Coop GMI hoodie!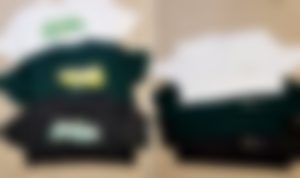 What Index Coop GMI hoodie you may ask? The one that was designed to celebrate the launch of the GMI Index, the one that includes 12 early stage DeFi projects with huge potential like Alchemix, Olympus DAO, Abracadabra Money, Perpetual Protocol or Reflexer. 
The $GMI hoodie was created as a limited edition, only 500 of them being fabricated by IYK. It has integrated technology in the sleeve and came with 1 $GMI token and 1 NFT!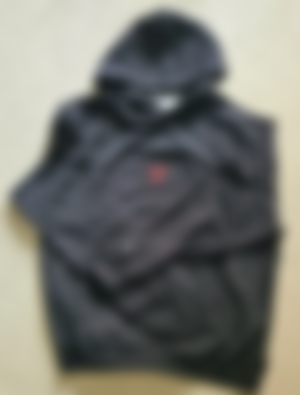 It looks amazing, and the textile is top quality.  The chip is located in the sleeve, where the * sign is. The hoodie is machine washable, and the chip is waterproof and weather proof.  Scanned the chip and claimed my NFT, then linked my hoodie with the NFT with the #ProofOfProximity technology. Is this a vanity item or a sublime integration of blockchain technology in real life?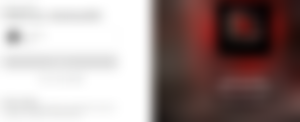 You can still claim your free Overline NFT! The ōLand represents a form of ownership in the  Overline's wireless network. All the ōLand owners will receive crypto rewards from wireless activity that passes through the router devices that are working on plots of ōLand. Yes, users will receive crypto for IRL activity on the patch of land linked to the NFT. This NFT can be a vanity item, or it may become a source of residual income.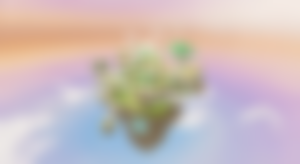 My picture with Nick Kyrgios is one of my vanity items, as this dude is one of ATP stars. I meet some famous people but this one is like Marmite, you either love him or hate him! He has a Crypto Bro character and will be no surprise if he will go public one day with an NFT collection or a shitcoin fan token.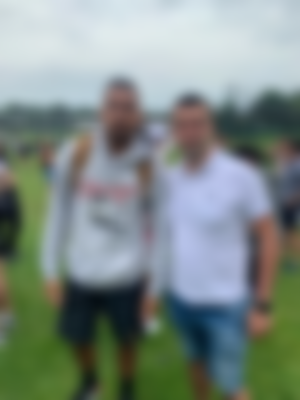 Staying in the world of sports, I am happy that Karim Benzema finally received a top vanity item. It's officially the best footballer on the planet, after he was announced as the winner of the Ballon D'Or!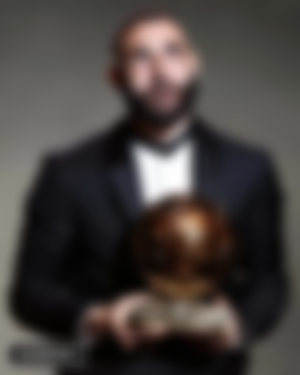 I hope this sarcastic article will fill refresh your mind and flip the day with some positive vibes. Keep hungry for money and thirsty for knowledge. Live as it's no tomorrow and make sure all your actions will build a legacy! Keep collecting both wealth and vanity items, as both are important for our future.
You can get a Humble Tractors, the best vanity item that a Crypto Bro can have! Check the other articles from the Sarcasm Saturday series and enjoy the weekend!
Sarcasm Saturday #1 - How bad was the dip of the dip?  
Sarcasm Saturday #2 - From "To the Moon!" to cockroach mode!  
Sarcasm Saturday #3 - WTF is wrong with 2022?  
Sarcasm Saturday #4 - The Positivity Monster and the Bear Market
Sarcasm Saturday #5 - The night is long and full of terrors!
Sarcasm Saturday #6 - Rude Crypto for Blockchain OGs
Sarcasm Saturday #7 - DOGE, Doctors and Dementia
Sarcasm Saturday #8 - The Peculiar Mindset of Crypto Bros
Sarcasm Saturday #9 - The Perpetual Market Downfall
Sarcasm Saturday #10 - What if it's no tomorrow?
Saturday Sarcasm #11 - Crypto Cooking is back with fresh flavors!
Sarcasm Saturday #12 - Adulthood dreams and disappointments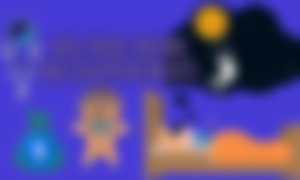 Residual Income:
Hive Blogging - LeoFinance, Peakd, etc
Join the CakeDeFi revolution and get $30 worth of DeFiChain (DFI)
Amazon author page: PV Mihalache
Quality Faucets: Free-Litecoin , FreeBitcoin & Stakecube
Tier 4 referral system: Horizen (ZEN) & ZCash from PipeFlare & GlobalHive
FreeCryptos Gang: DASH, TRX, ETH, ADA, BNB, LINK, NEO, BTC & LTC
I earn crypto for reading and writing on Publish0x and ReadCash, watching videos on Lbry.tv and surfing online on Brave Browser and Presearch