Polygon Hustle - Going All-in on MATIC during the dip
The Ethereum gwei and the absurd fees made me look for layer-2 alternatives. Polygon, Arbitrum, Fantom and Optimism are showing that they have what it takes to welcome developers, play2earn games and DeFi protocols. 
Polygon was one of the first layer-2 solutions, and the advanced framework was created for building and connecting Ethereum-compatible blockchain networks. It had aggregating scalable options and tools supporting the multi-chain Ethereum ecosystem and $MATIC was one of the trending cryptocurrencies in 2021 and 2022!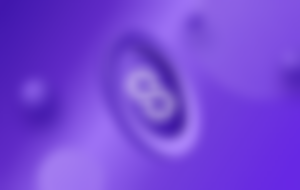 I don't FOMO but sometimes I take a calculated gamble, when logic and a token history makes me believe that the only way is onwards and upwards. The latest example of a calculated gamble was when the value of $MATIC went down to 0.331 USD. I strongly believed that this was the bottom of the dip and used the "emergency stash" to go all-in! 
If you know me a little, you know that I am not a trader. However, this is the story of a very successful $MATIC flipping. I spent 1126 USDC and bought 3393 MATIC on KyberSwap, and waited patiently for the price to pump.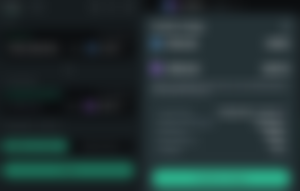 The value dipped little the next they, followed by few days of perpetual growth. The MATIC value went up with 20-30% each day, and I waited for the right moment to sell. I did it shortly after the value started to descent from 0.61 USD per token, and sold enough to receive 1052 USDC. I sold 2937 MATIC at 0.511 USDC, and kept 456 tokens for better days.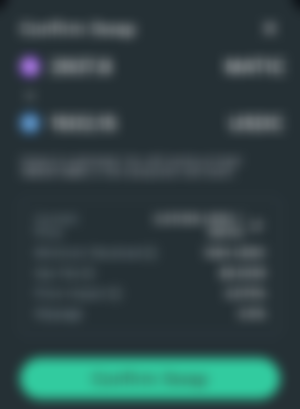 Maybe I had to be more patience, as the perpetual growth continued. The price per token reached 0.707, and I decided to sell the last batch. I first tried Tetu but the 3.26% price impact made me go back to KyberSwap. I had to sell 424 MATIC for 300 USDC, and both the fee and the price impact was exaggerated.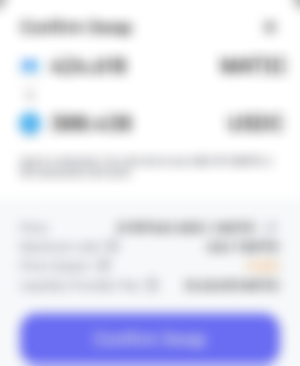 Not sure if Tetu price update is slower or if KyberSwap had a better price, but the MATIC value was 0.729 USD per token. Swapped only 412 MATIC for 301 USDC, with 0.124% price impact and 0.0064 USD in gas fees. I got a better deal just few minutes later, and kept 44 MATIC for Pegaxy gas fees and other stuff I plan to do on Polygon.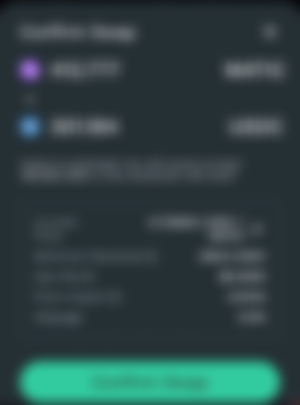 The value maintained the up trend, and the Polygon Network was touched by rejuvenation. However, the trick in crypto trading is to be happy with the profit you made. I started the journey with 1126 USDC and sold most of the MATIC for 1804 USDC, making a 60% profit in 10 days.
Was this a calculated gamble or I just got lucky? I know day trading is complicated, but this time was easy to earn 678 dollars. The profit is even bigger than the above calculation, as I still have $31.63 worth of MATIC in my wallet. Not financial advice, but sometimes you must trust your gut feeling! 
At the moment $MATIC is $0.82 per token, handling pretty well the 10th month of bear market. Hopefully will maintain the trend, the bear market will stop, and we will finally see more perpetual green on the charts!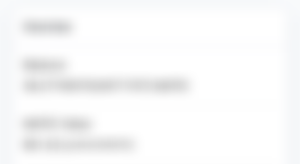 Residual Income:
Hive Blogging - LeoFinance, Peakd, etc
Join the CakeDeFi revolution and get $30 worth of DeFiChain (DFI)
Amazon author page: PV Mihalache
Quality Faucets: Free-Litecoin , FreeBitcoin & Stakecube
Tier 4 referral system: Horizen (ZEN) & ZCash from PipeFlare & GlobalHive
FreeCryptos Gang: DASH, TRX, ETH, ADA, BNB, LINK, NEO, BTC & LTC
I earn crypto for reading and writing on Publish0x and ReadCash, watching videos on Lbry.tv and surfing online on Brave Browser and Presearch