The second round of the European Championship was played and the tension is high. All the participant teams can still qualify for the play-offs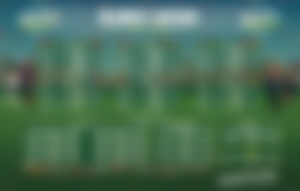 Euro 2020 - Group A
Italy v Turkey 3-0 / Switzerland v Wales 1-1
Italy v Switzerland 3-0 / Wales v Turkey 2-0
Italy is already qualified for the play-offs before the clash with Wales. They need a draw to win the group. Switzerland and Turkey will fight for the first win in the tournament, which may be enough to qualify from the 3rd position.
Euro 2020 - Group B
Belgium v Rusia 3-0 / Denmark v Finland 0-1
Russia v Finland 1-0/ Denmark v Belgium 1-2
Belgium is already qualified for the play-offs and Finland may take advantage of a weaker team. Russia needs at least a draw to qualify while Denmark will force a qualification against all odds.
Euro 2020 - Group C
Netherlands v Ukraine 3-2 / Austria v North Macedonia 3-1
Netherlands v Austria 2-0 / Ukraine v North Macedonia 2-1
Macedonia showed quality and may upset Holland. Ukraine and Austria will fight for the 2nd place in the group.
Euro 2020 - Group D
England v Croatia 1-0 / Czech Republic v Scotland 2-0
England v Scotland 0-0 / Czech Republic v Croatia 1-1
All the teams in the group can qualify for the play-offs. England against Czech Republic will give the winner of the group, while the winner either Scotland and Croatia can qualify from the 2nd or 3rd position.
Euro 2020 - Group E
Sweden v Spain 0-0 / Poland v Slovakia 0-1
Sweden v Slovakia 1-0 / Poland v Spain 1-1
A very competitive group where all teams have equal chances to qualify. Poland will face Sweden and Spain must win against Slovakia to avoid the 3rd place lottery.
Euro 2020 - Group F
France v Germany 1-0 / Hungary v Portugal 0-3
Portugal v Germany 2-4 / Hungary v France 1-1
This group is by far the strongest and the craziest until now. France will face Portugal in a reminder of the Saint Denis final from 2016 while Germany can win the group with a win against Hungary.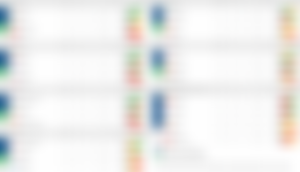 Copa America 2021 (Brazil)
The 2021 edition of Copa America will keep the football fans entertained with "Joga Bonito" until the 10th of July. Brasilia, Goiana, Cuiaba and Rio de Janeiro are hosting the matches between the 10 CONMEBOL countries. Pibe is the official mascot of the 2021 Copa America, a conjunction of all the dogs that live in South America.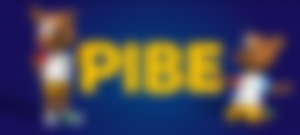 The first set of matches showed what the pundits where expecting, a demonstration of strength from Brazil. Two wins, 7 goals scored, none conceded and a shiny Neymar are confirming that Brazil will be the logical choice to lift the trophy. Only two players scored 2 goals until now, Neymar and Angel Romero (Paraguay) .
Played matches:
Argentina v Uruguay 1-0 / Chile v Bolivia 1 - 0
Brazil v Peru 4-0 / Colombia v Venezuela 0-0
Paraguay v Bolivia 3-1 / Argentina v Chile 1-1
Colombia v Ecuador 1-0 / Brazil v Venezuela 3-0
In my opinion, the set-up of the competition is a waste of time and energy for the players, as 4 out of 5 teams will qualify for the play-offs. After a long season, was no point to squeeze so many matches in the group stages.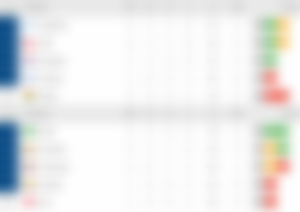 Resources:
Join the CakeDeFi revolution and get $30 worth of DeFiChain (DFI)
Amazon author page: PV Mihalache
Quality Faucets: Free-Litecoin , FreeBitcoin & Stakecube
Tier 4 referral system: Horizen (ZEN) & ZCash from PipeFlare & GlobalHive
FreeCryptos Gang: DASH, TRX, ETH, ADA, BNB, LINK, NEO, BTC & LTC
I earn crypto for reading and writing on Publish0x and ReadCash, watching videos on Lbry.tv and surfing online on Brave Browser and Presearch. I use Swapzone for the lowest fee swaps