After the success of the #BullishBityard writing competition, new opportunities to earn crypto are brought by the #Club1BCH and #Bityard  partnership!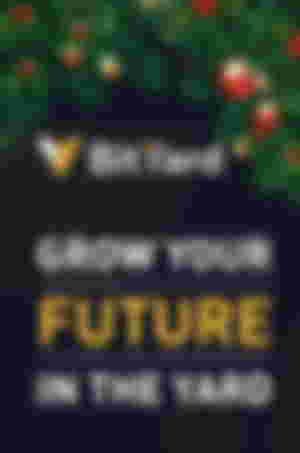 1) 2021 BitYard Christmas Survey 📊- $5,000 Prize Pool
The survey is open to all BitYard users, and the results will be used to provide better services and products in 2022. The customer's opinion is important feedback will be used for future improvement.
Fill the form to be eligible for small tokens of appreciations. The first 100 entries will receive 10 USDT trail funds and the 10 to 777 participants will receive 5 USDT trail funds.
The users who offer the best suggestions will be awarded with 50 USDT trail funds. There is no limit to the number of winners. Please share your idea as much as possible.
The submitted information will be kept annonymous and confidential. All rewards will be issued before the 23th of December. Merry Christmas and a Happy New Year from Michael and the Bityard team! 🥳
👉👉 https://forms.gle/15QKXizzJAUFLYJy8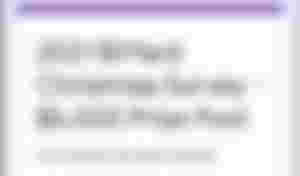 2) AMA with Travala.com
The Travala AMA will take place on the 15th of December at 18:00 SGT Time (UTC +8) in the BitYard Telegram group. The Reward pool is 400 AVA shared during the event.
Part 1️⃣: A brief introduction to AVA and Travala.com team
Part 2️⃣: 100 AVA/5 users – We'll select 5 questions from the community. A user can post maximum 3 questions. 10 Questions will be selected from this form
Part 3️⃣: 100 AVA/5 users – Open chat. You can post Max 3 questions. AVA Team will select 5 questions and answer them.
Part 4️⃣: 200 AVA/10 users – A quiz about AVA and Travala.com
👉You need to be a Bityard user and join BitYard Telegram group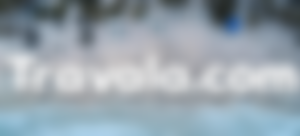 3) Content Review for Bityard 
The event was a prize pool of 300 USDT. This event was supposed to be for Club1BCH members only but I will expand it to the community. If any of the non-members top content creators want to review any of the tasks I will allocate that for external content. Each review will be paid $30 directly into the Bityard wallet.
Each topic can be covered once, so pick quickly. You must add your Bityard UID at the end of the article. The review must briefly cover Bityard as a platfor, licenses, one-stop trading, fees, affiliate program and end with a conclusion. The focus must be on one of the topics below. The topics will be allocated on a first come-first served basis. Publish your article in the Club1BCH community and shared it on Twitter with the #Club1BCH and #SantaBityard tags.
The deadline is on the 21st of December and the prizes will be sent before Christmas Day.
Current Bityard reviews allocation:
How to register - @H3ruvim78
How to deposit - @TengoLoTodo
Fiat Gateways (Banxa) - @meitanteikudo
Spot Market: @Eybyoung
Spot Market: 300 trading pairs - @Infinity
Futures: Perpetual futures - @Laurenceuuu
Futures - CFDs Trading - @MoreGainStrategies
Copy Trading - @Sairaa & @PVMihalache
Join the Affiliate System - @bmjc98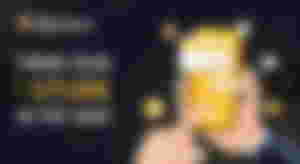 Don't forget to join the others Club1BCH December events and to stay tuned as more events are still to be announced.
The Club1BCH SmartBCH Secret Santa and Winter Raffle
The #Club1BCH Secret Santa
This event is open for Club1BCH members and ambassadors. The participants will commit to send at least $3 worth of any @SmartBCH token to the address that I will give. I will manually work on matching the participants so no one will get missed. The minimum $3 gift is just a recommendation, as there is no upper limit set for the event. If you are not a member, partner or ambassador... scroll down for the The Club1BCH @SmartBCH raffle.
If you are a member, partner or ambassador and you wish to participate, then fill this form: Club1BCH Secret Santa. Make sure you add a correct SmartBCH wallet and make sure you understand that at least $3 worth of tokens must be sent to another participant, and you will receive a gift as well.
The Club1BCH @SmartBCH raffle
You want to participate to the 2021 Club1BCH SmartBCH raffle? If the answer is yes, than you have to complete the participation form. I will try to drop some tokens to as many as possible, depending on the number of participants. You might get some @CashKitten , or some #AxieBCH! I heard that @TheEmpress may drop some $KONRA for the participants.
*Please note that a SmartBCH address is required for a valid participation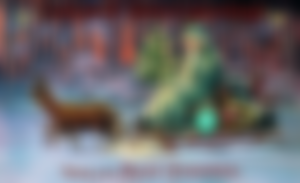 Club1BCH Christmas Cards Competition - @bmjc98
Create your very own Bitcoin Cash Christmas themed card, either hand-drawn or digital. Participants can submit unlimited entries but one prize per account policy applies.
Write a meaningful caption and post it on Twitter with the hashtags #LoveBCH  #BitcoinCash #Club1BCH and tag @Club1_BCH. Comment your tweet in the Club1BCH Christmas Cards Competition article and tag 3 friends.
The deadline for entries will be on the 22nd of December and the winners will be announced on Christmas Eve! The top five entries will share a $15 prize pool, winner getting $5 readcash tip, the second place receiving $4 readcash tip and so on until the 5th place.
This competition is for the broader community and the Club1BCH will participate in a different pool, with prizes paid by me and @bmjc98 Now, I know you guys love to hear the prizes. So the Top 5 Christmas Cards winners will get prizes as follows: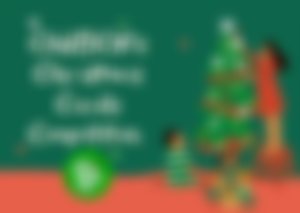 Club1BCH social media links:
Resources:
Join the CakeDeFi revolution and get $30 worth of DeFiChain (DFI)
Amazon author page: PV Mihalache
Quality Faucets: Free-Litecoin , FreeBitcoin & Stakecube
Tier 4 referral system: Horizen (ZEN) & ZCash from PipeFlare & GlobalHive
FreeCryptos Gang: DASH, TRX, ETH, ADA, BNB, LINK, NEO, BTC & LTC
I earn crypto for reading and writing on Publish0x and ReadCash, watching videos on Lbry.tv and surfing online on Brave Browser and Presearch