Imagine a world without women marginalization
Firstly what is women marginalization?
Women marginalization means differentiating of women, restricting them from doing or getting involved in some activities like social, political, religion, family activities etcetera. It's also a form of gender inequality cause to my own knowledge, I think it's gender inequality that birthed women marginalization.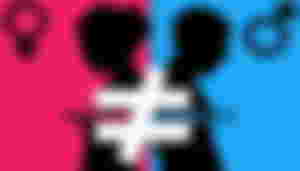 According to a constitutional law, it is said that everyone has equal rights but it's such a pity that in the world today, women has lesser rights compared to men. Women has been limited to a particular point in every sphere of life, we all might be in one way or the other guilty of this. We feel women can't handle some positions in life and we wouldn't want to entrust some important stuffs in their hands which I can tell you that has draw back the world at large politically, religiously and economically.
In politics today, we all feel that women can't handle a higher political position that they will mess things up which isn't always true for every women. I think this should be a thing of one's personality and not gender, even when we see how good some of these women can be and the good things they have to offer, we still choose to ignore it cause they are not men and they will become emotional at little things and would not be strong enough to handle a nation if trouble arises. It's so funny that when it's comes to an high office, we see women as weak vessels but when it comes to working their life out at home with household chores without any pity they are humans too, they suddenly becomes a stronger vessel. Agrhh!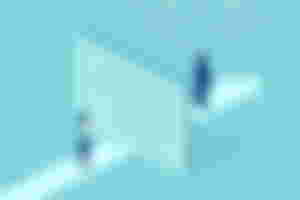 Looking through at how women are been treated in the family is outraging, we see female children as nothing compared to male children. When a woman gives birth to purely female children, she is seen not quite different from a barren woman because we all feel like she hasn't given birth to the heir of the house. In some cases, if she didn't later give birth to male children and all her kids were girls, the husband might decide to marry another wife. Some has even neglected their fatherly duties in the house because they feel that it is the duty of the woman to take care of the kids and this has led to alot of kids lacking fatherly love. The women are not helped in anyway with the chores at home. Even if the woman is going through some unbearable situations in the family, they still feel like she should continue and endure whatsoever she's going through because she's a woman, really?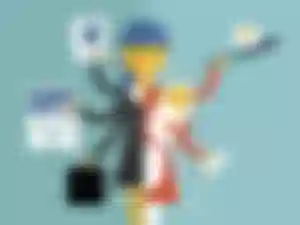 Even in the religious societies today, we see alot of women marginalization happenings, some churches do not allow female ministers while some think that any position in the church that the women is handling will not be handled well. When some people see that it's a woman that is heading a particular church, they stops attending thinking that the woman might have some hidden thing she's doing to fortify herself and the church. Especially if the woman is really doing well or making alot of money from ministry, they start to doubt if truly it's God that called her or she's just pretending and getting involved in some secret affair. It's so heartbreaking!
Let's all stop women marginalization today!
To be continued...
I might choose to continue this article in my next post or any other time buy I will surely finish it.
Published date: 20th of April, 2022
Published time: 18 : 17 pm (WAT)
Author: oyinwrites