Cookie Monster's favorite Cookies:) Who Remembers Sesame Street Here?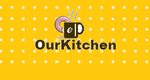 Hello everyone, if you enjoy eating like me, you are at the right place.

I decided to share the recipes that I love and find delicious for myself and my family on this platform. All the content I will share here will be completely from my own kitchen.I am a person who enjoys not only eating but also making.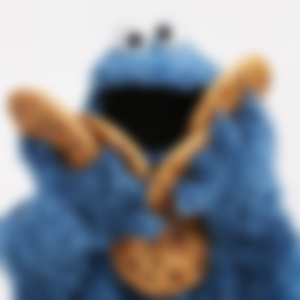 --Oatmeal cookies this means a lot to me.
--Chocolate cookies mean a lot to me..
--Gingerbread is very important to me.
-- Cookie Cookie Cookie Sweet Cookie Cookie :)


A generation who grew up on Sesame Street will remember the words of this cookie monster. Before moving on to the cookie recipe, let's remember a little. As a cookie monster I feel like Sid today I made delicious cookies like him and ate like him. Being a kid is a good thing. Away from the evils of the world (if you're lucky:) A glass of milk in your hand, your favorite cookies made by your mother on your plate, and your favorite cartoon on TV. I am one of those lucky kids. The real name of the Cookie Monster, the indispensable character of Sesame Street, is Sid. The Cookie Monster character is actually an anti-obesity character created to prevent children from eating too much junk food. The sounds he made while eating those delicious cookies are still in my ears :)) Sesame Street, which started broadcasting for the education of children with the help of television on November 9, 1969 in the United States, has been the darling of many generations since then. Turned into a theatrical performance in the United States in the early 1980s, Sesame Street began touring and performing around the world. Broadway musical quality shows have attracted great attention as they bring generations back to their childhoods who grew up with the Sesame Street culture…

As Cookie Monster said, Cookie means a lot to me. That perfect smell that spreads to the whole atmosphere while it is baking in the oven is indisputably fascinating. Everyone has a favourite, but I can't tell them apart, they all have their place. I love to eat delicious chocolate chip cookies with a big glass of milk. When I drink coffee, I usually prefer orange or lemon flavored cookies. I prefer juices when eating spicy cookies like Ginger and Cinnamon. I can't say no to hazelnut cookies while drinking a big glass of cold lemonade in the summer. If I like the combination of certain flavors, I never change it.Let me tell you about the chocolate and raisin cookies I made today. A delicious taste that is crispy on the outside and soft on the inside. You won't believe it but it actually took me five minutes to do. All you have to do is wait a bit and cook in a short time. Believe me, it is a recipe that even a small child can easily make. When you try it, you will realize that it is no different from the expensive delicious cookies we eat at those chain restaurants. Same texture, same smell and same taste.




And materials:
125 grams of butter
half a glass of sugar (you can use brown sugar)
1 egg
1 packet of vanilla
1 teaspoon of baking powder
1.5 cups of flour
200 grams chocolate chips
some raisins and almond pieces



Recipe:

Start by breaking the chocolate, almonds, and grapes into small pieces.




Beat eggs and sugar.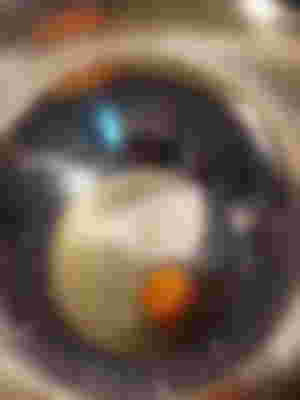 Then add all the ingredients and mix.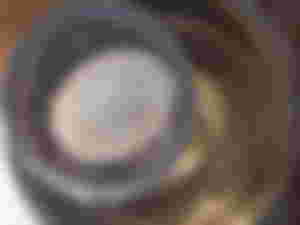 It will be a soft doug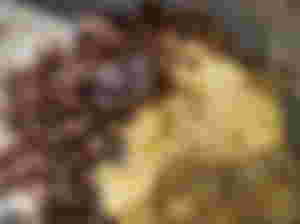 Let the dough rest in the refrigerator for about half an hour. Shape the cookie dough one by one with an ice cream scoop and place them on the baking tray with at least 4 cm distance between them.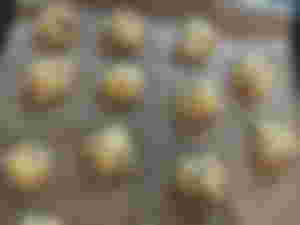 Bake in a preheated oven at 200 degrees for 10-12 minutes. (Until the edges are browned). After it comes out of the oven, let it cool on the tray. Then serve.

When taking the cookies out of the oven, don't forget to press them down with the bottom of a glass while they're hot! If your cookie dough is too much, you can freeze it in the freezer. When you want to cook it again, it is enough to take it out of the refrigerator a few hours before. There is no doubt that you will catch the same taste.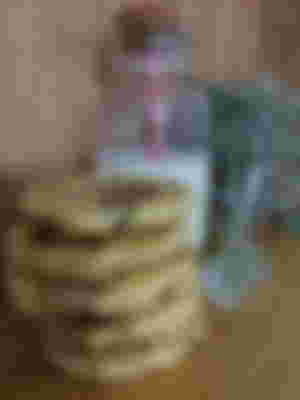 An ideal nutritious recipe for your children watching cartoons Or for those who have always managed to stay a child like me.. Bon appetit everyone. Have a fragrant day like a cookie.. Goodbye.