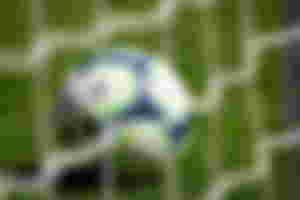 Manchester United fans complaint about the Jersey kit color that Manchester United used yesterday, they said that Manchester United looked like Southampton in that Jersey  (That's how Southampton away Jersey kit look like) and that's the reason why they played draw match against Southampton but that's not it, they don't play with Jersey, Coach is the one that made wrong selection
Some Manchester United fans thought that marking they marked Bruno Fernandez that lead to goal is a foul but it's not, if the he was marked from back and it he roughed him, that's when it's a foul but he marked him from front and Fernandez himself didn't even guide the ball, if Fernandez guide the ball, so it's not a foul and the new rule in Premier league didn't even count it as foul
I even wondered how could Solskjaer rest some player as if they didn't have injury. He still blamed Fred and Harry Maguire for Southampton's goal, he didn't blame him personal self for wrong selection and wrong formation,  he asked Paul Pogba to play at the front wing when he's suppose to play at the midfield and he still start Martial that suppose to be at bench to watch other players playing
I think they need to ask Coach Solskjaer why he choose to loose match rather than letting Matial go, they need to ask why he love him so much because Martial was just like minus ➖ in that match. The formation that Ole Gunner Solskjaer used in the first match made made Manchester United played easy game and won easily and non of the players have injury
I still wonder why Manchester United go for Sancho as Solskjaer didn't start him in the first and second match and Sancho played for almost an hour in the last friendly match they played against Burnley. Did he want to tell fans that Sancho isn't still fit enough to start?
Manchester United attack was not even fine enough yesterday until Greenwood later top strike, that's even when he and the wingers played good game and that was when Southampton defenders even experienced pressure unlike when Martial strike. Martial didn't even have a single shot on target in that match and he didn't join the defence line to mark so what's his essence?
Solskjaer let go of Romero Lukaku because of the love he had for Anthony Martial. Last season, Manchester United started loosing in their first match, they lost their first, second third match they played at Old Trafford.  This season, Manchester United should win the 6 matches they would play (they've played 2) because they are small teams and that's how to gather points.
Even in the time of Sir Alex Ferguson, Ferguson make sure they win all the matches they played against small teams and any result that come from big teams either win or loss or draw won't affect them so much and at the end, we would find Manchester United on top of the Premier league table
Most coaches that has managed Manchester United didn't have this kind of opportunity that Solskjaer have before they sack them but despite how much Solskjaer didn't perform well, they still extended his contract so something is really happening; maybe because Alex Ferguson support him so much or maybe because he's an English
If good coach like José Morinho or Pep Guardiola have the kind of Material Manchester United have now, they would surely win something big in this new season but I doubt Solskjaer can win anything with this pattern of his. I didn't blame Paul Pogba for not extending his contract with them, maybe it's because he know that his career would just end at Manchester United without more achievement
The fact is; Coach is Manchester United problem