I really liked the blue sari hanging in the shop. I like the sari when I come with them to shop for my friend Jamil's sister. I took the shopkeeper aside and asked in a whisper,
- Brother, what is the price of the first blue sari on the right side in the top row?
The shopkeeper said,
- Four thousand rupees. Packet?
I said,
- Not today, brother, I'll come and take you another day.
The shopkeeper heard me say,
- What did he say, brother, why another day, I doubt if he will get it even after this evening. I brought six pieces, four are already sold. If you take it, I will make a packet. What?
This time I mumbled and said,
- Well, brother, I'll talk to you in five minutes. Give me some time!
The shopkeeper said,
This time I told Jamil,
- Dude, give me your phone and I'll call home.
He gave the phone. I don't remember the last time I recharged the phone. I went out. I called Tanha. He received.
From the side,
- Assalamualaikum.
I,
- Walaikumussalam. I ...
He realized by now that I had called from Jamil's phone.
This time he said,
- What's the matter, where are you? You're not coming home yet!
I said,
- I'm with Jamil. That's why she came to shop for her sister. I made an emergency call.
Tanha,
- Say yes!
- I really like a blue sari. Mother has not been given any clothes for a long time. What to do now?
Tanha,
- You look so weird! Will you buy a sari for your mother by asking me again?
I,
- Actually, the price of the sari is a little higher. Four thousand rupees. But I have fifteen shows now. Tell me what to do!
Tanha,
- Wait a minute. I'll call you in two minutes. Saying this, he hung up the phone. I am standing in front of the shop. A message came. Money has come in development. Three thousand rupees. From Tanhar's number. Then he called me again. Received,
Tanha,
I,
- Yes, I got it. But where is so much money?
Tanha,
- I'll tell you at night. Now go, cash out and buy the sari. And listen, come quickly but, I've cooked something special for you today.
I,
- Well, I'll be right back. I'll keep it then.
Tanha,
- All right.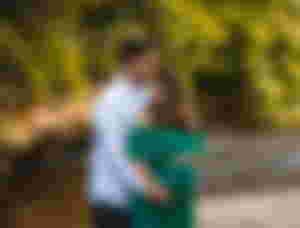 I bought the sari out of cash and bought it for my mother. He kept three and a half thousand rupees. On the one hand, I was very happy to be able to buy the sari I liked for my mother, and on the other hand, I started thinking, 'Where did Tanha get so much money?'
When he came home from the office, he first gave me white water and sherbet. Even today it is no exception. My mother is sick. As he got older, he fell into bed with a slight illness. I took out the sari from Tanha's hand and said,
- You go, go and take the sari in your mother's hand!
He said,
- Don't go alone. Let's both go.
I,
- Hmm, let's go!
I gave the sari to my mother. Mom likes my blue color very much. I saw, there was a picture of mom with dad where she was wearing blue sari. The mother took the sari in her hand and looked around like a small child. His eyes fluttered with joy. As people get older, they start behaving like little children. Tanha was pulled to her chest by her mother. He caressed her and kissed her on the forehead.
He is making the bed. I sit on the sofa watching the news on TV. At that point I asked him,
- You didn't tell me where all this money came from!
Hearing my question, he came and sat next to me. Asked me,
- Do you remember, on the night of Basar, that you handed over fifty thousand rupees to me?
I said,
- Hmm, but that was about four years ago.
Tanha,
- And you said that you would look at my parents the way you would look at any of my brothers, and you said that I should look at your parents as my own parents.
I,
- Hmm, I said.
Tanha,
- I left that money in the bank. Although you have no say in how you spend it or not. But I am not such a girl. My goal was to help with my husband's misfortune with that money. I also spent some money on some useful work. However, I can't tell you how happy I am to be able to give you this money today.
This time I put his head on my chest. Seeing me do that, he said,
- What are you doing?
I said,
- Stay where you want to be, don't move!
more article:
1.https://read.cash/@Olivia10/sleep-less-at-night-65a51729#comments
2.https://read.cash/@Olivia10/why-do-you-have-to-go-into-depression-when-the-person-you-love-leaves-e1b45acf#comments
Sir, @MarcDeMesel   @scottcbusiness  @SofiaCBCH  @ErdoganTalk  @TheRandomRewarder     if you give me the inspiration, I will get the inspiration to write better.