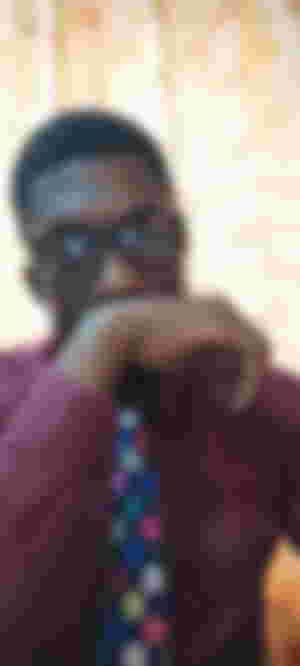 I am exhausted... knackered... Spent... Tired... Can someone "borrow" me another English to use because, at this rate, my head is spinning as I am hungry and tired. What a terrible combination.
I stepped out of the house as early as 7 am today because today is the Thanksgiving service for my mother in law and it's 41 days after she passed so it was held in her Church. It was a smooth and easy ride there but coming back was something else. I don't know which heaven my wife and all my in-laws came from because there is no day they hold an event that rain won't fall.
Let it be a day that rain normally won't fall, once they schedule an event for that period, rain must fall. At my wedding, it rained... On my baby's naming, it rained... Anytime they hold annual thanksgiving and anniversary in Church, rain would fall. Even on my mother in law's burial, rain fell. At my brother in law's wedding, rain fell... Today as well, rain fell and I was soaked in it...
The journey to the service was amazing... I enjoyed it but the moment we finished service that was when the cloud changed colour... And before I know it, it was a heavy downpour so much that I couldn't even drive anywhere again. I was already at my sister in law's house, parked outside, so I just told everyone to go inside her house while I parked the car outside. The distance between the car and her house was short but the rain spared me not.
We stayed at her place for a while and after the rain stopped, we decided to get going. That was how we got stuck in crazy traffic. We stayed there for hours and what caused it? Flood. Welcome to Nigeria... That area had no proper drainage and the water rose so right that you could see it almost cover up to the waist of an adult. Most people had to wait it out a little while some passed alternative routes.
If you are used to Nigeria and the way we do things here you would know we have impatient people who would rather mess up the lines and delay everyone in the long run. Everyone created another line that hindered those coming in opposite direction and everything got muddled up. We stayed there and finally pushed through.
Most of the issues we face in this country can be traced to the government and of course, each one of us. Yes, the government didn't do enough for us regarding the roads but we don't have to act like uncivilized people and mess everything up. Everyone is always in a rush and if you ask them where they are going, I believe it's not somewhere that requires haste, so what's the point? I suffered today hahahaha but the thought of sharing my day with you all surely made me see it's not a bad day after all.
Right in the traffic, the brake of the car started acting funny... Then panic mode set in. It would get so hard and won't press and after 5 seconds it would ease up and it would stop the car abruptly since I was already pressing it. It made me look like an amateur behind the wheels but that was the least of my concerns. I just didn't want to hit anyone and I have to press the brake way before I get close to another car and being in traffic, you can see how frustrated and extra careful I had to be. My right leg aches as though I had offended @Jane , @tired_momma @bmjc98 and @Princessbusayo all combined. 🤣🤣🤣🤣😂
When the traffic cleared up that was when the break received sense. I had to pray though. I pray about anything and everything and that's my life. Even when it doesn't make sense to others, I believe in God and the supernatural abilities of His, so when I prayed, I just got my mind off it... I kept doing what I needed to do just like that adage says: "Call on God but keep rowing to the shore". Calling on God doesn't mean He would come down and take the wheel, it only means I am trusting Him to help me while I do what is expected.
A lot of people substitute prayer for what the have to do. Prayer would not take the place of common sense because God gave us the ability to reason so some prayers might be a waste of time because it's in your power to do. Imagine asking God to help you pass an exam yet you won't study. Do you want a divine revelation in the exam hall? God does miracles but not magic... God will always send the rain but are you ready to cultivate your field?
Okay, let me get back on track before I turn this post into preaching... The brake regularized itself and the road got free. What a day it was with mixed emotions but I am glad it was over. The Thanksgiving service went well and it was as though my mother in law was somewhere in the service smiling at us. It's still hard to imagine her not being here anymore but we are grateful. God understands it all.
I got home around 19:30 and I had to quickly share my day by rushing this post. I haven't even eaten anything yet but as @George_Dee always pepper me with his delicacy, let me share with you my dinner as well... I hope it makes him and @Princessbusayo in particular, salivate. Yes, here is my revenge.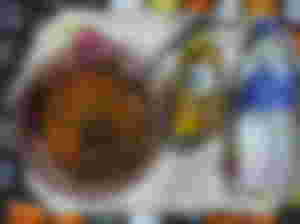 They used to say that revenge is sweet and also that revenge is best served cold. On this note, I hereby conclude that revenge is Ice Cream = sweet and cold.
Special shout out to @bmjc98 for renewing her sponsorship. It means a lot to me. I hope not to disappoint and thanks to everyone who has shown faith in me, I love you all. I hope to check out more posts tonight as well... hope I won't doze off.
Thank you for your time.
Kindly follow me on Noise.Cash... I am trying to engage more with people and connect with everyone with this account. I look forward to seeing you there... You can say hello to me there so we can get familiarized as well. Click here.