Confession Night
Good day every one, how is the new year going for you. I had a really stressful day because of some situations.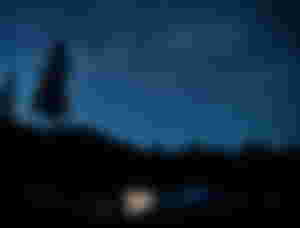 Today I was told to make beans which is a very easy thing for me to make because we eat beans alot in my house, I think we even eat beans more than rice. As I put the beans to boil my youngest sister was causing trouble in the living room so I left the kitchen to find out what's wrong. In the process, I saw they were showing one of my favorites TV shows on African magic(My Flatmates) so I wanted to catch up a little on where I stopped, I totally forgot about the beans I was boiling
An hour as passed, I started smelling something burning then I remembered the beans I was boiling. So I quickly ran to the kitchen to off the electric cooker, I was so worried about the burnt beans because I know how much my dad hates eating burnt food but I can't throw away the food to boil a new one because that would be wastage of food then I just decided to make beans and yam instead of rice and beans.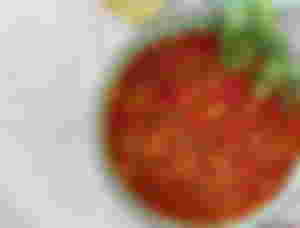 When my dad came back in the night, he asked for his food to be served, immediately he asked for the food to be served my immediate younger sister just said"daddy goodnight", it sounded suspicious because I know she doesn't sleep early.
So I went to the kitchen to serve his food.As I opened the pot, I realized that the food reduced, I was confused the more because I knew I made enough for everybody to eat.
Even though I made sure all the burnt side of the beans didn't enter his food, he still sensed that the beans was small. Then he yelled, he said "your food is burnt and also small". I was actually confused about the small aspect because I knew I made more than enough.
So in the night, when my sisters and I were in the room, my immediate younger sister said that she wanted to make a confession.
She said "when okeh cooked the beans, it really had a nice smell so I wanted to taste it a little, I liked it and I kept on tasting it. Then I heard a noise coming from upstairs so I panicked then the beans pot fell down in a bucket in the kitchen, I was so scared then I carried the pot gently from the bucket but some of the beans and yam fell inside the bucket but I can't put the beans in the bucket back in the pot, so I decided to throw the ones in the bucket away and washed the bucket".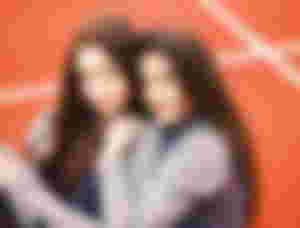 "Ahh" Everybody screamed including me. it was funny to the rest of my sisters but not me because I also received shout for the food being small.