Take Necessary Actions!!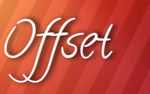 Happy Sunday fellas
Happy weekend 😊❣️🌞

Sunday, 19th March 2023
11:00am WAT
We all want a better version of ourselves, you know what? We can't just stand and keep looking we have to take necessary actions to Foster the good things we are looking forward to. The only road to success is taking Action. Action leads one to success, without doing the needful by taking necessary actions, "Stagnant" is the person's last name😂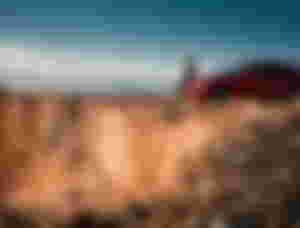 We can always towards betterment for ourselves if and only if actions are taken. There are lots of people out there, that have problems but aren't taking action. That's why people remain stagnant in life because they aren't taking the necessary actions. There are things to be done before being a better version of yourself
Get a Mentor of same field
At times youth of nowadays don't want to serve under anyone, they just want to become what they want without going through Normal process. Some felt having a mentor is a waste of time. But do you know that having a mentor will make you take the necessary action for your life
When I say get a mentor, I'm not just saying a mentor, but an experienced person that has vivid understanding of what you want to be, first of all your mentor must be someone that possess the same career you want to inhibit. For instance; You as a person wants to be a a Mechanical Engineer, all you've to do is find a mentor that's also in that same field. One that's aspiring to be an engineer, and you are making a doctor your mentor, you are as far from your career as from heaven to Earth.

In fact, being an mechanical engineer, your mentor must be an engineer, not just an engineer but a mechanical engineer, so that you can both rub minds together so you can be a better version of yourself.
Take necessary actions!!!
After having a mentor, what do you think is the next to do, Actions should follow your doings
It's not just taking action but taking the most decisive one, try making decisions by following your instincts

When you're left with no option,, your instincts will guide you to the right path.
Make your goal for optimum priority
One who's aspiring to be an engineer can't keep practicing Medical work at all time, you can practice medical work because no knowledge is wasted, but you don't have to make it to supercede your own aspiring career. Your goal should your optimum priority
It takes grace and mercy of God to make someone make the right decision at the right time, it takes God's mercy to make someone achieve one's goal. It also take grace to make one find the true mentor for oneself
That's why we need prayer in our doings, God can't come down to help us, he's to send man(human being) to us, so respect men, because on the journey of your life, you need help of Men and mostly God's mercy and Grace.
There lots of the things to go through when trying to be a better version of oneself, because Alot of challenges will come your, it takes God's grace for one to overcome them. God will only be gracious to one, if he sees a potential in you. God help those who helped themselves, without taking the necessary actions, challenges won't show up, but actions are taken, challenges shows up then gradually you get ahead of them, that's how things are done, then at the end success will prevail ☑️☑️
Thanks for stopping by, for reading and supporting my article, don't forget to leave a comment, love y'all
It's your lovely @Offset from Nigeria 🇳🇬, proud Nigerian 🇳🇬