It's never been easier to earn free money, $80+ by doing very little. The reason for this? OKEx.com wants to encourage new crypto users to get a decent size boost to their crypto portfolio with little effort.
This way, new crypto users can learn about cryptocurrencies like Bitcoin, Ethereum, blockchain, and hot new DeFi trends and tokens. The idea here is that OKEx wants to encourage new users to crypto, not discourage them. We want to grow cryptocurrency across the world, gain adoption, and let all the little seeds we plant later blossom and turn into flowers, trees, and giants so that one day crypto will be the mainstream.
To accomplish this though and use peer-to-peer technology, we need to first plant the seeds. Let's get started.
Step 1: If you're a new user to OKEx.com, use this link to sign up and get $10 in free Bitcoin by just signing up and buying $100 or more of any crypto on your first order.
Step 2: Deposit $100 or more and get $20 in free USDT.
Step 3: Pass level 2 verification and do some trading tasks and get $50 in free Bitcoin.
You can go to this page to see the various rewards that you can claim; it should look like the picture below. Click on "Claim Now" to start steps 1, 2 & 3.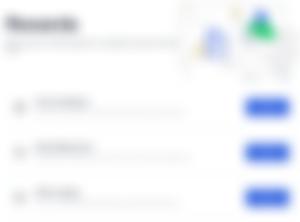 But wait, there's more.
To keep earning for free and increase your portfolio, head on over to our daily missions page. Here you can earn free satoshis by doing daily tasks by learning about cryptocurrency. It's a simple way to do tasks and earn free crypto. It's a win-win. Every day we give away free satoshis so you can earn every day and stack your sats.
The daily missions page should look like this pictured below. After you sign up using the link above and get your rewards and do your daily missions, invite your friends using our the OKEx Referral program. If you sign up others you will get $10 free for each person you sign up that trades $100 or more. Boom!
And just like that, a flower is sown. 🌼