My Top Exchanges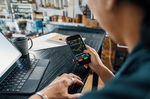 Hello to all readers,
As a newcomer, it wasn't easy making my first steps into the cryptocurrency world. Already the jump from physical to virtual currency was not a simple one, but then I remembered all currency is really virtual currency since we don't have the gold to back any of the big Fiat currencies. So why shouldn't I have more faith in cryptocurrency. Second problem I had was, having little to no knowledge of the exchange markets, it was difficult to understand graphs and make sense of all the information it contains. And lastly, what to buy, there are so many different crypto coins that its really hard to know what to buy. 
A lot of research is required before diving safely into this brave new world. So, do your own research and remember that all information in here in solely based on my experience and I am only expressing my own opinions in the hope it might hep others.
In this review i will be looking at some exchanges where you can buy, hold and sell crypto, such as Binance, Bitstamp and Bitpanda, and advise you on their advantages and disadvantages for newcomers like myself. I might have waisted less money if I had seen this article when I first joined. I will include my referral links in case someone wants to join one of the markets.
First of all, know that all exchanges have fees, either obvious or hidden, it will be there. Second, exchanges trade in pairs, when you don't see them its because its a fixed trading pair, to the Dollar or to the Euro for example, this means you'll be buying or selling your crypto assets for Dollars or Euros only, otherwise you will see the various options of trading pairs, in this case you can buy and sell your crypto assets for other crypto as well as Fiat currency, depending on what pairs the exchange offers. And lastly, they all have a mobile app option but their websites tend to have more options then the app.
BINANCE
referral: https://accounts.binance.me/en/register?ref=371047811
Binance is one of the most used Crypto markets worldwide. It has an enormous amount of users and huge liquidity as well as trading volume. Binance offers a big amount of trading pairs with lots of coins you will not find in most other exchanges I will present. It also has several staking and interest earning options for most coins they sell. Binance also offers a launchpad and a launchpool which are great to get in early on new crypto. These are some of the many features Binance offers and some of the reasons why Binance is used by so many people. 
However Binance has one big flaw, at least for new comers, its really hard to understand. Be it the home page or the markets page, there is too much information in a very confusing layout, and this is just on the normal Binance, not even Binance pro. You waist hours trying to make sense of it all and, realistically speaking, you still don't get half of it. But you do have the option of Binance Academy to teach you a few tricks.
In conclusion, I really like Binance and use it myself but I really don't recommend it as a first trade market, unless you already know what you are doing.
BITSTAMP
referral: https://www.bitstamp.net/ref/cOgDkVYcC1ehMZs8/ Join using my referral and we both get 20 Dollars cash reward
Bitstamp is a European based exchange with fixed trading pairs, mostly around Dollar and Euro. You can trade some crypto coins with Bitcoin and Ethereum but that's about it. It doesnt offer that many coins but most of the main ones are there, except shiba and doge, two very liked cryptocurrencies. It doesn't have many staking options, just Ethereum 2.0 and Algorand and only 4,5% and 5% respectively.
Bitstamp doesn't offer so many options as Binance does but it has one big advantage, its that its easy to use and look at, great for unexperienced users, simple graphs  good and easy layout. If you couple it with coinmarketcap, which is free to use, then you have all the info you need and an easy to use exchange to buy and sell your crypto.
In conclusion, its a great exchange for newcomers and for simple traders but i wouldn't recommend it if you wanna hold crypto for a period or if you are an experience trader as there are better option out there.
BITPANDA
Bitpanda is also a European base exchange with fixed trading pairs. It offers lots of different crypto to buy and sell as well as shares, commodities, gold and other assets available on normal markets. It even gives the possibility to trade between crypto and shares, you could buy Apple shares with Bitcoin or the other way around. Its extremely simple to use and easy on the eye. And it offers a sort of loyalty program, they call VIP level, where you'll pay less fees provided you buy and hold their token called Best. On the down side, Bitpanda doesn't offer any kind of staking or passive earning options except for their token. 
In conclusion, Bitpanda is a good trade market for real traders who also wanna get into crypto. Its also good for newcomers as it is easy to use. Not at all recommended for people who believe in the potential of cryptocurrencies and hope to one day use it in everyday life.
COINBASE
ref: coinbase.com/join/58v0f2  join using my referral and we'll both get 10 Dollars in Bitcoin when you top up 100 Dollars
Coinbase is one of the biggest trade markets out the, its US based and its a fixed pair trading exchange. It offers a huge amount of tradable assets and it even allows you to hold assets they don't trade, you might wonder what use you could have for this but if, like me, you earn from games and apps you might want to get it all paid to the same exchange. Coinbase present two other big advantages to newcomers to crypto. First, it is very easy to use and to understand all the information it give you. Second, Coinbase have a learn and earn program where you can earn some crypto by answering a super easy quiz, I've received over 20 Dollars from it.
Big downside to Coinbase is that they don't offer any staking or passive earning possibilities except for Dai coin.
I wouldn't recommend it to anyone who believes in the future of crypto and is getting in it to hold it. But newcomers to trading will really like it.
KRAKEN
Kraken is also a big and popular US based trade market. Its a fixed pair trading market that offers a considerable amount of assets to chose from. It also has very good staking options for a number of coins. Its easy on the eye and it gives you quite a bit of information on each coin in a simple and understandable manner. In my opinion its one of the best exchanges out there but the app does have one big down side in that you can't access your staking on it, you must use the browser version for that and its not really adapted to android devices.
In conclusion, I definitely recommend Kraken both for newcomers and for experienced traders, specially considering they have a pro version with better graphs and even more info. 
NEXO
ref: https://nexo.io/ref/6b9suhecg8?src=android-link  join using my referral and we'll both get 25 Dollars in Bitcoin (at the moment) when you top up 100 Dollars
Nexo.io is also one of my favorite trade markets. Its also a fixed pair trading exchange, in Dollars, Although Nexo is smaller than Binance or Coinbase and it offers a lot less coins to trade, it has very good security and very considerable insurance covering any theft that might occur. It also offers a very good flexible staking program where you earn up to 6% on your Bitcoin and up to 20% on specific big coins or promotions it offers. When i joined Nexo I got 20% on Matic and 18 on Avax, its a little less now but still worth it. In order to get these ratings you must be a platinum member and for that you must possess 10% of your assets in the Nexo native token. They are also vey easy to use and look at and they offer you direct access to news articles from different crypto news outlets.
The only negative i can find here is really that Nexo needs to add more coins, but I am sure that will happen in time
To finalize, just wanted to remind you to do your own research too before investing money in anything, remember to read general conditions and contract terms, verify what fees you'll have to pay and make sure you trust the site/app your using. Also, don't forget that all information in here in solely based on my experience and I am only expressing my own opinions in the hope it might hep others.
Thanks for reading
N