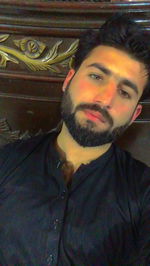 Published Date:07/09/2021
Published by: Jawad Ahmed Khan
Article no: 24
Hope you all are doing well! Welcome again to my new article.
I am back again with the second part of my daily routine article. Well! Today I am in a very active mood and want to write about my daily routine from start in a more active way but unfortunately, I had already written my first part and I had already covered half of the day in my first part of yesterday's article. So, in this article, I will cover my second part.
So, let's start our article.
If you haven't visited my previous articles then do visit first.
 https://read.cash/@Niazi420/daily-life-routine-how-i-spend-my-day-part-1-60b66a46
 So, without wasting time let's come to our topic. Today my topic is "Daily Life Routine: How I spend my day Part 2".
So, let's begin our article from where I left yesterday. I was talking about Instagram features that are much evolved than Facebook like in Instagram there is a separate search section in which videos are already there of your choice. Instagram recommends you only those videos that you want to see only. So, After spending two to three hours on these social apps I mean wasting three hours then again I turned on my laptop to see the notifications of read.cash, and again I start replying to all comments and start visiting my subscriber's articles. I daily visit 2 to 3 articles daily about unknown people I leave comments in their comment box to interact more. At around 3:00 pm o'clock I make a second post on noise.cash and visit other users profiles as you know that noise.cash is evolved now and there are no spammers left so when you visit other users profile you feel motivated, there is a funny post, there is knowledge post, etc. After an hour I again turn off my laptop and go outside to shop. The shop is near to the our home I go to the shop by walk I buy something for myself like snacks etc. Then I came back home and again go to my room. At around 4:30 pm I start watching my series now-days I am watching "The Great Seljuk's: Guardians of justice".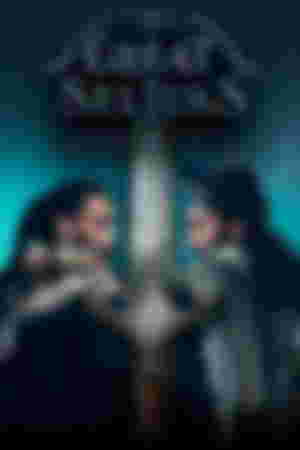 It is based on whole Islamic cities and about our real Islamic heroes that fought against Injustice, crime, etc. I will discuss more about this series in my separate article because this is a long discussion topic and I can't write about it in this article because this article already becomes in two parts. I watch daily two to three episodes of this series daily and each episode is of 1 hour approximately. At around 7:30 pm we do our dinner, I know you are thinking that why we do our dinner so early as I said earlier in my previous part that I live in a village so in village everyone sleep early and also wake early in the morning so that's why they do dinner early at the exact end of the evening time. Oops, sorry I forgot to mention my breakfast and lunchtime. No, wait a sec I already mentioned my breakfast time ohh! Such a dumb man I am now.  But no problem let me tell you again I do my breakfast around 7:00 am and I do our lunch at around 11:30 am I know this is also early but yeah, that's my routine. So, I was talking about my dinner time so yeah, after dinner I spend my hour with my family in which we discuss everything I mean memories, future plans, everyone tells about their daily activities, etc. At 8:30 pm I go to a separate room and turn on my laptop again to publish my morning article.
https://branch.wallet.bitcoin.com/FamVlYoomjb
Publishing Strategy for newbie: Might be helpful
Btw, let me tell you my publishing strategy. I write my Article first in word document because writing an article in a word document is very helpful because in word document they detect all spelling mistakes etc. They also tell you about the word count so you write accordingly. So, then I just copy my article from word document and paste it here on read.cash and then I do some changes here again like bold characters, etc. I publish my article within 15 minutes.
This is my publishing strategy.
 And then I just copy my article link and make a post on noise.cash where I share my link of the article to tell others about the article and invite newbies on this platform reason of making a post about the article is to motivate others. Because I have seen that many people joined read.cash just after taking inspiration from others and now they are doing great. So, after publishing an article I log out my all devices and go to telegram to attend amass. In amass, you know about new launching projects where they can do promotions, etc. Then at around 10 pm I go to bed to sleep but let me tell you that nowadays I had already ruined my routine and I sleep at around 12 pm and this is just because after read.cash because in the craze of red notification I, again and again, check my article to see the notification. I give a reply to those who comment on my article. And I also visit my all subscriptions new article before sleeping and then I just go to sleep after making a last good night post on noise.cash.
In case of any event
Btw, let me tell you that if in case any event is coming in the next few days and you already know about it but don't want to ruin your daily routine of writing an article then, I suggest you make an article extra for that day so you just publish an article in few minutes.
Okay, Thank, me later Hihihi….
Conclusion
This is how my day ends and I repeat the same procedure again daily, nothing is new. Btw, I make a two-part of this article because you know man this is not easy to cover 24 hours in just one article. Still, I had many things to discuss but I just congested all things and make a summary of my all-day activities. Hope you like my daily routine. If you like my article then I suggest you make an article about your daily life routine and tag me in your article so I can see which thing I had missed and of course, I learn new things from your article.
So, just do it and tag me must in your article.
 Ending thoughts
I had dropped a shareable link in the article go and try to find where, it is and the one who will claim then please let me know in the comment box.
Btw, if you have any queries regarding anything you can follow me on my different branches :)
Noise.cash: https://noise.cash/u/JAwad75
Facebook:https://www.facebook.com/profile.php?id=100009409935128
Telegram:@jawad7555
Gmail: Jawadniazi897@gmail.com
I want to thank you all my beautiful sponsors and the read cash team because without you guys I am nothing and will never complete my goals.
 If you found my article interesting then do like my article and leave your precious comment in the comment box to stay in touch. I always welcome all the new people and I love to interact with others.
Have a good night
 Thank you for your reading and don't forget to tap on the thumb icon.