Hi everyone! I'm NewrA (my nickname, as you probably already guessed) and this is my time trying Read.cash. I have a Bachelor's Degree in Psychology and I'm currently finishing my Master's Degree in Criminology, so, as you can see for the title and my academics, I am fascinated by crime. Since even before I started university I would always find myself watching those "CSI" and "Criminal Minds" series, but I noticed that I didn't see it for the plot of "good guys catching the bad guys" but rather for the full story of what happened, I would try to get ahead of the episode and think from the start what would have been the crime, the criminal and all that, so, as I grew, I started shifting to true crime documentaries and docuseries about true stories and that would ditch what the series don't show you: it's not that easy pinpointing facts, and it's usually way harder to find the culprit, but although it's still fascinating, you don't get to understand the "why", the "who", and sometimes, how to help.

The Beginning and The Plan
So, as I am beginning this journey, I thought it would be a good idea to bring True Crime into this platform - firstly, because I believe there might be people, like me, that love those documentaries and docuseries about true crime, disappearances and are interested to know their timelines, the videos that may exist, the photos, the audios and all that. And that's exactly what I'm thinking of bringing to you. I'm planning to make a series of articles writing about crimes that I have found fascinating and the ones that left me baffled as well.
When I first thought of this series a few crimes came to my mind, that I won't say yet, so I don't spoil and keep the element of surprise, but with talking about such sensitive topics I feel the need to disclose some things I plan on doing: because it's a true crime series, you can guess most of them do not end well for the victims but, a lot of the time, there's so much happening in between that we don't know before reading, so I feel compelled to place a trigger warning (TW) at the beginning of every article, so you know what we'll be talking about, and you can judge if you can and want to go forward with the reading. Please always remember your mental health comes first, and in no way, shape, or form do I want to disturb you, so please keep in mind that most stories do not end well.
Although we're used to see these stories only about "killers"and "serial killers", it's not always about that. I will bring you stories like that, of course, but I will also bring you mystery disappearances, deaths that might have happened with or without intent - was it a crime or was it just an accident?.

So, as you might already have figured, this first series of articles I've envisioned will only be about telling the story and the timing of events in chronological order, so you get to know everything there is to know, based on the research I make. We can discuss theories, or anything related to each case in the comment section so feel free to reach out! I will also try to link every source and piece of information I find about the case at the end of each article so that, if you want, you come join me and discuss it, or give more information that I may have not gotten - both are very welcome! You can also recommend me a crime to talk about, or to just go research. You can also suggest me something, anytime - I'm someone that really likes to learn new things, so I'll gladly take up your advice!


Thank you for having me, and I hope we have a blast!
Best Regards,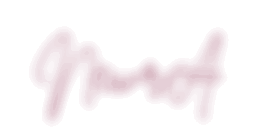 Notes: Image used is Royalty Free from Pixabay