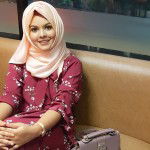 Keeping the body hydrated helps the heart more easily pump blood through the blood vessels to the muscles. And, it helps the muscles work efficiently.
Dehydration can be a serious condition that can lead to problems ranging from swollen feet or a headache to life-threatening illnesses such as heat stroke.
A person who perspires heavily will need to drink more than someone who doesn't. Certain medical conditions, such as diabetes or heart disease, may also mean you need to drink more water. People with cystic fibrosis have high concentrations of sodium in their sweat and also need to use caution to avoid dehydration. And some medications can act as diuretics, causing the body to lose more fluid. Thirst isn't the best indicator that you need to drink. "If you get thirsty, you're already dehydrated". "For every pound of sweat you lose, that's a pint of water you'll need to replenish". For most people, water is the best thing to drink to stay hydrated. Sources of water also include foods, such fruits and vegetables which contain a high percentage of water. Sports drinks with electrolytes, may be useful for people doing high intensity, vigorous exercise in very hot weather, though they tend to be high in added sugars and calories. It's also best to avoid drinks containing caffeine, which acts as a diuretic and causes you to lose more fluids
Hydration isn't just important during physical activity. Sitting in the sun on a hot or humid day, even if you aren't exercising, can also cause your body to need more fluids. 
.
.
.
Enjoy reading the article.