Something bothering me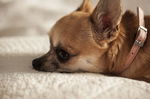 Hello beautiful folks, it seems we have a great morning. I mean here in our area. Is your weather condition good? Many of us here are so busy. I can feel and observe cause some of the people here are participating in making the election success. Most of them are watchers. If I were be given a chance to participate I'll not hesitate to serve.
I'm the appointed leader here in our area. As I woke up this morning, BHW approached me and tell that there is a meeting in Brgy. HALL at exactly 1:00 pm. This was the second time that they call us. Maybe they're just making security for their tenure of position in the government. I know this is politics. But I try not to engage more on this topic cause I don't want to be one sided.

This is a very good news for me that I've got more than 428 views. Another achievement unlocked. This made me motivated despite of so many shortcomings here. I have alot to do. I'm two weeks of preparation now and it's not easy for me to write everyday. I don't have any idea what to write everyday since it makes me the hardtime to cope things needed in writing. I'm so happy that despite of being inactive this past few days rusty try to visited me.
I just learn to makes things easier when I'm get touch with the idea of drafted content. I didn't know that I can reserve a content for tomorrow's blog. It really helps me especially when there is a day with full of idea but I couldn't preserve it. For some reason I try to make content a day before I publish so that I just need to post it in other day. This is really an important tips to everyone and I know some of you here had already prepared content in their draft.
There's someone who keeps me bothered its my friend who doesn't have interest in making his dream fulfill. It makes me sad cause it could be a result of depression and anxiety. Just like me I've experienced that before but I don't want it to dominate on my thoughts and actions. My friend took a course of Education and he took the exam last September 2019. Sad thing to know he wasn't past the test. I know he was alot of shortcomings because instead of studying he tend to attend pleasure events
I think that could be the main reason why he just failed the exam. I asked him if he want to retake but his response doesn't conform to what I expected. He didn't want to take anymore, he just working right now as a service crew on restaurant. Why does he don't want to take again? Even though he opted premium review center but doesn't give him a best results cause he was a reckless person. Yes, I tend to call him like that cause he just neglected how important studying is.
Why am I bothering it's his choice? My answer for this is, yes it bothers me cause this man really helps me in times of need and trouble. He helped me alot especially when are just a kid. He always offers me to joined with his travel and I didn't declined his offer since it's so enjoyable. Imagine someone else offering you to joined for a vacation and it was completely free. Yes, you heard it right, he give me what is need when vacation time.
So, for my little concern I always keeps on reminding him that he should study and take again the exam. I know it really hurt when you name cannot be found of the list of passers. You need to have a strong dedication and perseverance to obtained what you want life. I'm so sad that time when he decided not to proceed his career and choose to be a service crew personal than being a professional one. Well it's his decision I can't contend that. So, what ever it takes I'm just supporting him for what his plans.