Decentralized exchanges, also known as DEXs, are a type of cryptocurrency exchange that is not controlled by any single entity. The key difference between decentralized and centralized exchanges is that these types of exchanges do not rely on third party intermediaries to facilitate transactions. For this reason, they offer greater transparency and security than other types of exchanges. However, since users must take the initiative to trade with each other without the help of a central authority there can be limitations when it comes to liquidity in certain pairs. In addition, some people may prefer more traditional forms of trading due to their familiarity with them or because they find the setup process for DEXs too complicated or time-consuming.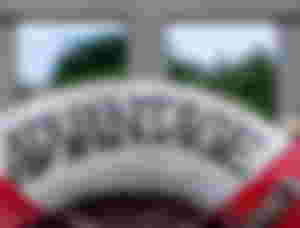 One of the main benefits of DEXs is that they are not dependent on anyone central institution. This means your money is always in your control, even when you are using a wallet or trading with another individual. You can own your private keys and store them in a place that only you have access to, unlike with centralized exchanges where access to your account requires password authentication through their platform. This also brings greater security because there is no need for users to remember complicated passwords in order to access their funds, and it removes the risk of having one password shared among many people potentially exposing all trading information.
DEXs do not require deposits or withdrawals from outside sources such as banks or credit card companies. The beauty of this is that you can trade any cryptocurrency that is listed on the decentralized exchange without having to first send it to a third party. This feature of trading directly from your wallet reduces fees and eliminates delays.
There are several issues with decentralized exchanges, some of which include:
Since the platforms are not controlled by a central authority, liquidity for cryptocurrency trading can be limited. This is because there is no one person or entity to provide order book depth or even maintain an order book. So when there isn't enough demand for buyers and sellers to transact with each other, it can result in periods where something like a buy or sell order cannot be fulfilled.
There are still relatively few decentralized exchanges on the market. For this reason, they suffer from low liquidity and lower volume than other types of cryptocurrency trading platforms. This is something that will continue to change over time as more users begin to use DEXs.
The cryptocurrency market is still in its infancy, which means many things will change over time. Centralized exchanges are likely to become more decentralized while decentralized platforms will continue to evolve and improve their infrastructure. There will also be a greater level of interoperability between the different types of platforms as the industry continues to mature with this large number of new users entering the market.
One thing is for sure; issues of liquidity, security, and user convenience mean that more changes are needed in order to make cryptocurrency trading convenient for everyone involved. As the industry becomes more popular, there will be many new users looking to enter into crypto trading or to exchange cryptocurrencies. With this predicted growth over the coming years, it is likely that both the centralized and decentralized models for exchanges will have to adapt in order to meet users' needs.
Regardless of how the market develops, DEXs are currently an option available to cryptocurrency traders looking for more security and anonymity while trading currencies. The ability to trade directly from your own wallet means that DEXs are a great option for anyone interested in reducing fees and eliminating the need for third parties.