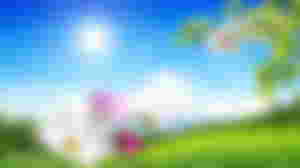 Every day poems come rushing to this broken room,
I also don't have them.
They love me and give me joy.
They erase all the pain of sorrow in my mind.
Poems come every day at night,
Their faces shone with laughter, bright immortal.
They teach me to smile-
Sing the triumph of life,
They make me cry.
Breaks unreasonable arrogance.
When the poems come, the form of the cosmos
Floating in my eyes,
In the distant galaxy nebula
They smile softly.
Poems come in colorful love
Passes through passion, anger;
Huri forgets, Urvashi forgets-
Only human affection woke up!
Poems never come again
Prohibits rule,
I also call them my own
I don't want to know the reason.
Poems come and go
The path is drawn,
Life-world to poetry
Everything goes learning.
Sometimes the poems come again, the cowards get two cowards,
She cried sadly and happily again
Laughs and eats looting.
Poems come and go every day
How many words,
Poems come and remove all the pain of how much love!
That's why I'm close to poetry
Accepted today's rate,
Poetry is my life-
Poetry is the gift of life!
Writer: Nabil Siam...