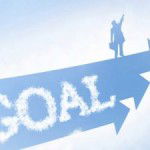 Have you ever thought about the importance of pain? How can pain save your life? Well, it is a proven scientific fact, had it not been for the pain, we would have been dead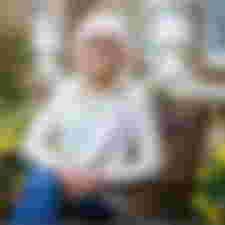 According to a new scientific report published by the «New York Times» that Joe Cameron (71) years old has a rare type of genetic mutation that prevents her from feeling pain or anxiety. Researchers hope this discovery will help them develop more effective pain medications.
She was told that childbirth would be painful, but she did not feel any discomfort during the hours of her labor, even when she did not receive an epidural injection. Joe Cameron, now 71, looks back at those hours by saying, "I felt my body was changing, but it wasn't hurting me." She likened it to "tickling." Later, she told the future mothers: "Don't worry, it's not as bad as people picture it." And for more than four decades after that, she recently realized her girlfriends weren't exaggerating. On the contrary, there was something different about the way her body experiences pain, most of the time it just wasn't feeling it.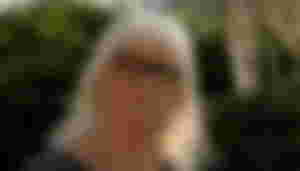 Scientists believe they now know why. In a research paper published Thursday in the British Journal of Anesthesiology, researchers attributed Mrs. Cameron's virtually pain-free life to a mutation in a gene previously unknown to them. They hope this discovery could later contribute to the development of an innovative pain relief treatment. They also believe that this genetic mutation could be related to Mrs. Cameron feeling less anxiety or fear during her life as well as why her body recovers so quickly. "We've never had a condition like it before," said John Wood, head of the Molecular Pain Receptor Group at University College London.
Scientists are documenting case studies of individuals who experienced little or no pain for nearly a hundred years, but the genetic mutation that appears responsible for Mrs. Cameron's virtually pain-free condition has not been previously identified.
The study emerged as big advances in an emotionally charged debate about how to responsibly handle pain. On Thursday, New York State filed one of the most sweeping legal cases yet against the Sackler family, which owns Purdue Pharma, which makes the opioid pain reliever (OxyContin).
And this was just another reminder that we need less addictive alternatives to chronic pain, says Dr. Stephen J. Waxman, a neurologist at Yale University and author of "The Hunt for Burned Men: The Quest for the Pain Gene." Dr. Waxman was not involved in the recent paper but he also studies cases of people who have rare gene mutations that change their experience of pain. "All of these rare mutations teach us something, and point to a specific gene as a potential target for new drugs with greater efficacy to treat pain," he added.
The sequence of events that led scientists to search for the genes of Mrs. Cameron began about five years ago, when she said: She was living a happy and normal life on the shores of Lake "Loch Ness" with her husband in Scotland. After an operation with her hand, her doctor seemed perplexed because she was not feeling any pain and did not want some painkillers. Because she does not feel pain, Mrs. Cameron often causes herself burns. The scars often disappeared quickly, which is another thing scientists plan to investigate.
Mary Turner - for The New York Times
Ms. Cameron recalls telling Dr. Devgett Srivastava, a consultant anesthesiologist and pain therapist at the NHS Hospital in Northern Scotland and one of the authors of the paper: "I can assure you that I don't need anything."
Some additional follow-up questions indicated that Mrs. Cameron was an exceptional case, as at the age of sixty-five she needed to have an operation to replace her hip joint, and because this did not make her feel pain, she did not notice something wrong until her condition deteriorated greatly. Even some of the wounds, burns, and cracks were not painful either. In fact, she would often inhale the scent of the burning flesh or her husband would smell her blood so that she noticed something strange was going on. She also mentioned that her eating Scotch Bonnet pepper was just leaving a "pleasant glow".
Dr Srivastava referred her to the Molecular Nociception Group of University College London, a team that focuses on genetic approaches to understanding the biology of pain and touch, and they have some clues to know her condition. In recent decades, scientists have identified dozens of other people who are treating pain in exceptional ways. But when Dr. James Cox, one of the senior lecturers with this team, another author of the recent research paper, examined her genetic traits, he found that she was not the same as others known to live without feeling pain.
He later found what he was looking for about a gene that scientists call "FAAH-OUT", and we all have this gene, but in Mrs. Cameron's case, he says: "The patient has a deletion process that wipes out the front part of this gene." Additional blood tests confirmed this hypothesis.
Mrs. Cameron said she was surprised by the concern for her condition, even the pain was not something important to think about before her conversation with Dr. Srivastava. This may have helped, although she often burned and injured herself, but her injuries rarely left scars, something else scientists believe is linked to the genetic mutation.
Several articles have been written about parents of children with a similar condition, many of whom live in fear that their children will not learn how they can avoid harming themselves without feeling pain. Ms. Cameron said her parents never made this a problem, and she suspects that it may be because she inherited the genetic mutation from her father. She added, "I do not remember that he needed any painkillers, and I think that for this reason I did not find any strange about this."
Unfortunately, as he passed away before this discovery, it will remain unknown if he carried that genetic mutation. Nor does her mother share the same mutation, nor does her daughter. But Dr. Cox said, "Her son has the same molecular deletion process in the FAAH-OUT gene, but he does not carry the other gene mutation that conferred a downgrade of the FAAH gene."
In other words, her son shares part of the loss of pain, not all of it.
Scientists were also surprised by Mrs. Cameron's exceptionally low level of anxiety, scoring zero out of 21 points on a questionnaire measuring anxiety disorder. Nor can she ever remember her feelings of depression or fear. "I am very happy," she said.
Looking back on Mrs. Cameron, Mrs. Cameron realized how her genetic imbalances might have helped her in her work; After working as an elementary school teacher for years, she retrained to be able to work with people with severe mental disabilities, and added that the nervous and violent behavior never angered her.
But although having that genetic mutation may sound like a dream, there are downsides to it. One of them is that she is too forgetful. And she is prone to losing her keys and getting her thoughts stuck in the middle of a sentence. The other is that she had never before felt the adrenaline rush other people talk about, she mentioned.
Researchers say they will now focus on trying to better understand how the FAAH-OUT gene works so that they can design a gene therapy or other medical intervention to treat pain. With regard to the discovery of this kind of real treatment for pain or anxiety, it takes many steps and many years and many millions of dollars.
"It is rare for such a product to appear, but it is not unprecedented," Dr. Waxman said. He pointed to "statins" as a reminder how a person with an unusual genetic makeup could change the drug's future. He said: "These drugs were developed to a large extent on the basis of the discovery of some very rare families, where everyone was facing heart attacks in their twenties." Whether Mrs. Cameron's genetic mutation or someone else's mutation will direct the future of pain relievers, it is too early to be certain. "But I am very confident that the lessons we learn from the genes responsible for pain will lead us to develop an entirely new class of pain-relieving drugs," he adds.