Two nights back, we've played a world cup qualifier match against Afghanistan in Qatar. Though the match was drawn by 1-1 goal margin, last 15 minutes was just a beautiful game of football.
In the last 15 there was attack than a counter attack from both we and them. After 48th minute, the score line was 0-1, Afghanistan got the lead. But we've managed to equalise the game and the result comes in the 74th minute.
Once football is widely played and huge popular sport in our country.In the late nineties, cricket got massive popularity among the people after we've won the ICC champions trophy in 1997.
After winning that trophy, we've experienced a wave of cricket loving people and today we are crazy about cricket. Our cricket team is playing overwhelmingly good in the last couple of years and we have defeated every team.
After watching yesterday's game, I thought of writing an article about how much crazy we are about football. There is a great number of people in my country who still loves football from the core of their heart.
When the European leagues like la Liga, Italian league, premier League, french league starts, we, specially young age people keep awake till late night to watch the biggest football clashes.
In my country, we've football fans from bigger clubs like Barcelona,Real Madrid to clubs like Wolverhampton. It's a very interesting thing that we've a diverse fan base so that we can enjoy the beauty of football.
Now let me share some interesting stories happen in every football world cup.
If you didn't visit Bangladesh in the the time of football world cup, you'll never know how much crazy we are about football.
Now let me ask you a question, what you'll feel when you see your country flag is flying with the wind in almost every buildings top? Yes you've heard it right, in world cup season, all the buildings turn into a home of different football teams home.
Though supporters are divided into two major football team. They are Brazil and Argentina. Whenever you look you'll never failed to see Brazil and Argentinian flag flying high in top of the building.
Sometimes the building owners painted their building according to their favourite teams colour.
But the most interesting fact there is not only Brazilian and Argentinian flag but also you'll find Germany, France, Portugal, Spain, Mexico, Belgium, Italian flags flying above.
As I've said we've a diverse fan base that's why we enjoy every match and every minutes of this game of football.
There are Brazilian flags flying above from a building means all the residents of this building are Brazil supporters.
If you see only Argentine flags than there is only Argentine supporters on that building.
But there are also some buildings where you'll find both of the supporters. In the rooftops you'll find both the flags, I mean both Brazilian and Argentine flags.
If you are a Brazilian or Argentinian or if you are a European you'll be amazed to know how big fan base you've in my country.
-In probably 2018 FIFA world cup someone sold his piece of agriculture land to buy a flag of Germany.
This was another biggest example of love towards the beautiful game of football. Just imagine how much dedicated and how big football lover you'll have to be to do this kind of acts. Apart from Brazil and Argentina, as I've said we have biggest fan base of European team's.
For this reason you'll see European flags and Latin American flags side by side on the rooftops.
News link: https://www.dhakatribune.com/bangladesh/nation/2018/05/30/magura-man-sells-property-to-make-5km-long-german-flag
- A huge walk show of Argentine supporters of my country.
This was also probably in the last world cup where football fans of Argentina organised a Moto ride show in their locality. That Argentine flag was , it is probably a kilometer long.
I'll attach a YouTube video link with this writing so that you can watch with your own eyes and can feel the energy of Argentine football supporters in my country.
YouTube:
1) Argentina flag show:
2) Argentine flag hoisting:
3) Hoisting Biggest Brazilian flag : https://youtu.be/B3Gq0bEVoIA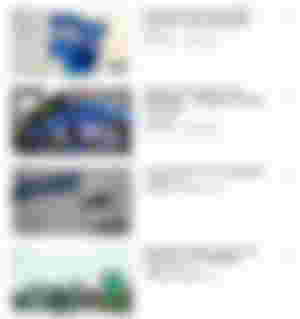 The support for Brazil and Argentina in my country had begun in the late nineties when legendary players like Maradona and lots of Brazilian legends like Rivaldo, Romario, Ronaldo, Ronaldinho played together.
After the spread of internet, the number of supporters just increased and increased.
-Before every big clashes the football fans of Bangladesh set up giant screen on the roads and we watch the big matches together.
When people from all ages comes to the road and watch the game together, every minutes is counted as the most exciting minute.
In every big match there is crowd, there is tension, there is happiness, there is sadness and also emotions towards the favourite team and favourite stars.
In another world cup qualifier match, in 7th June we'll be facing India. That's a vital match for us, we'll be watching this match with lots of excitement.
We've a core belief and a big dream that one day our national football will participate in the FIFA world cup and will play with the legends of the game.
Lead image source: Dhaka tribune