Day Twelve: Favorite TV Series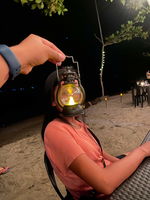 May 26, 2022
Good day read friends! It's our barrio fiesta today! And I have heard that there were lots of people in our place. Old residents who came to visit, the sons and daughters who used to work in a faraway land decided to come back and celebrate, and of course, strangers who chose to visit our place to meet new friends over disco. Yes, even with the pandemic, there is a disco in our barrio. I just hope there won't be a lockdown again. That would be so hassle.
Anyway, I'm now on day twelve of the thirty-day challenge originally initiated by @ellehcim. If you wish to participate, I will attach the photo in the last part of this article.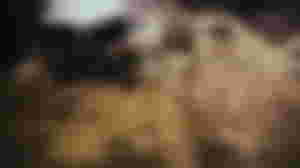 Day Twelve is my favourite TV series. To be honest, I searched on Google what are the examples of TV series for I, myself am doubtful about my interpretation of TV Series. There I saw Game Of Thrones as one of the examples which are very timely and relevant for me as I have watched the series in my college days. I can say that it's my favourite as I was so hooked on the said series.
Imagine the excitement that I can't contain back then when classes would be over. I would walk fast to the boarding house and open my laptop. There my heart would beat fast to the tune of the series' opening music. Du du du du. I would sing along. My roommate would then sing with me, and lay with me as we watch the series with my laptop on my stomach.
The series is not pretty to be watched by the minors. It contains scenes which are not suitable for kids to watch. However, it was perfect for me. It stirred all of the emotions that I have. We cried we cursed, we laughed and we closed our eyes in frustration. It was a whirlwind of emotions. The actors are also equally beautiful and appealing too. I loved how they lived up to their personalities until the end.
My most loved one there is Arya. The girl has no name. I loved how she transitioned from a loving daughter to a fierce lady. She ended up being victorious in the end. I also love the idea of the Houses. Each of them has qualities that stand out. Daenerys is someone to look forward to too. Fierce and beautiful. A woman who would risk everything to care for her dragons.
I wanted to watch the series again but I wasn't able to finish it as I don't have an accompany anymore that would shout and share emotions with.
How about you? What's your favourite TV series?
*lead image is from unsplash.com